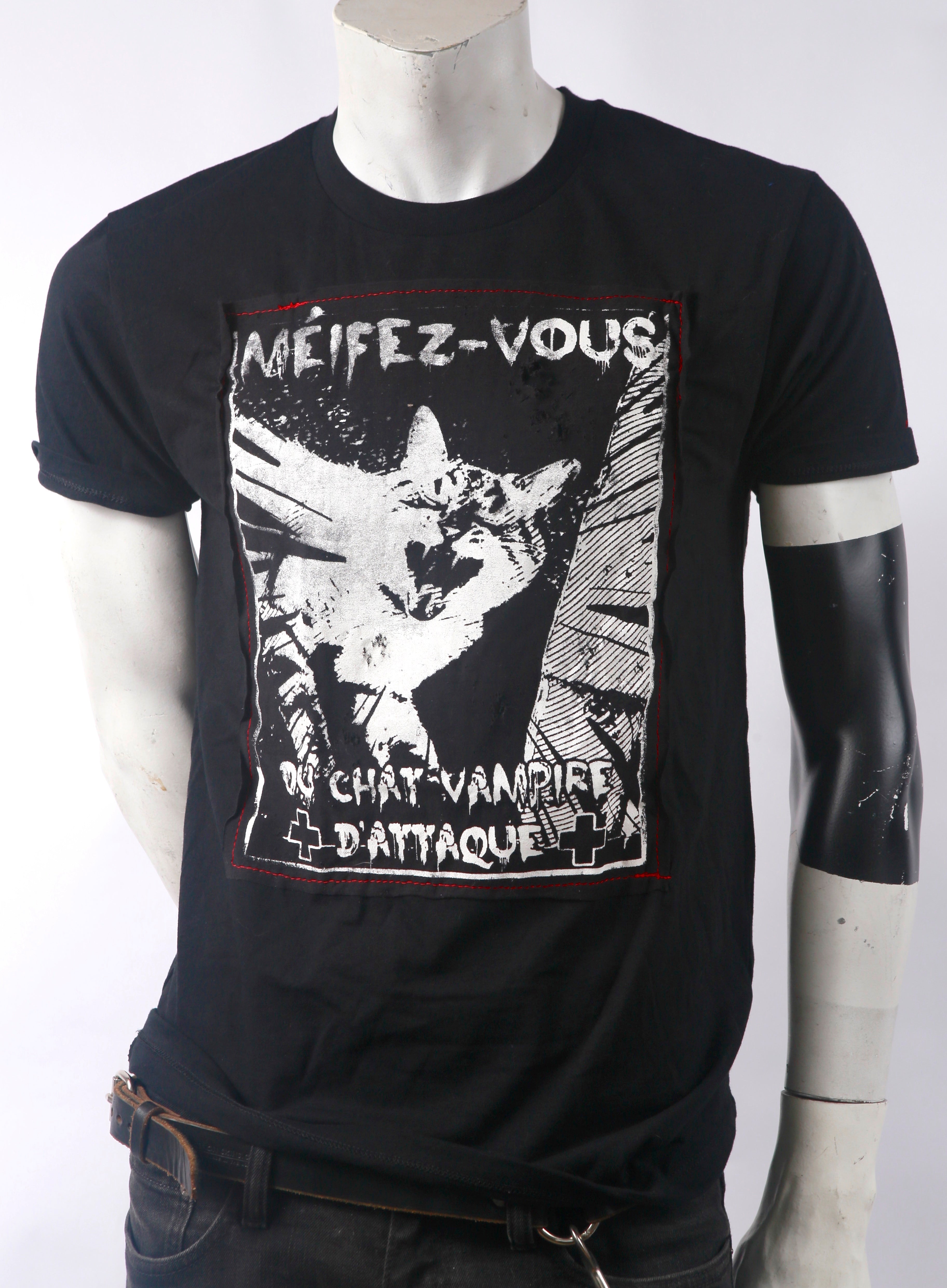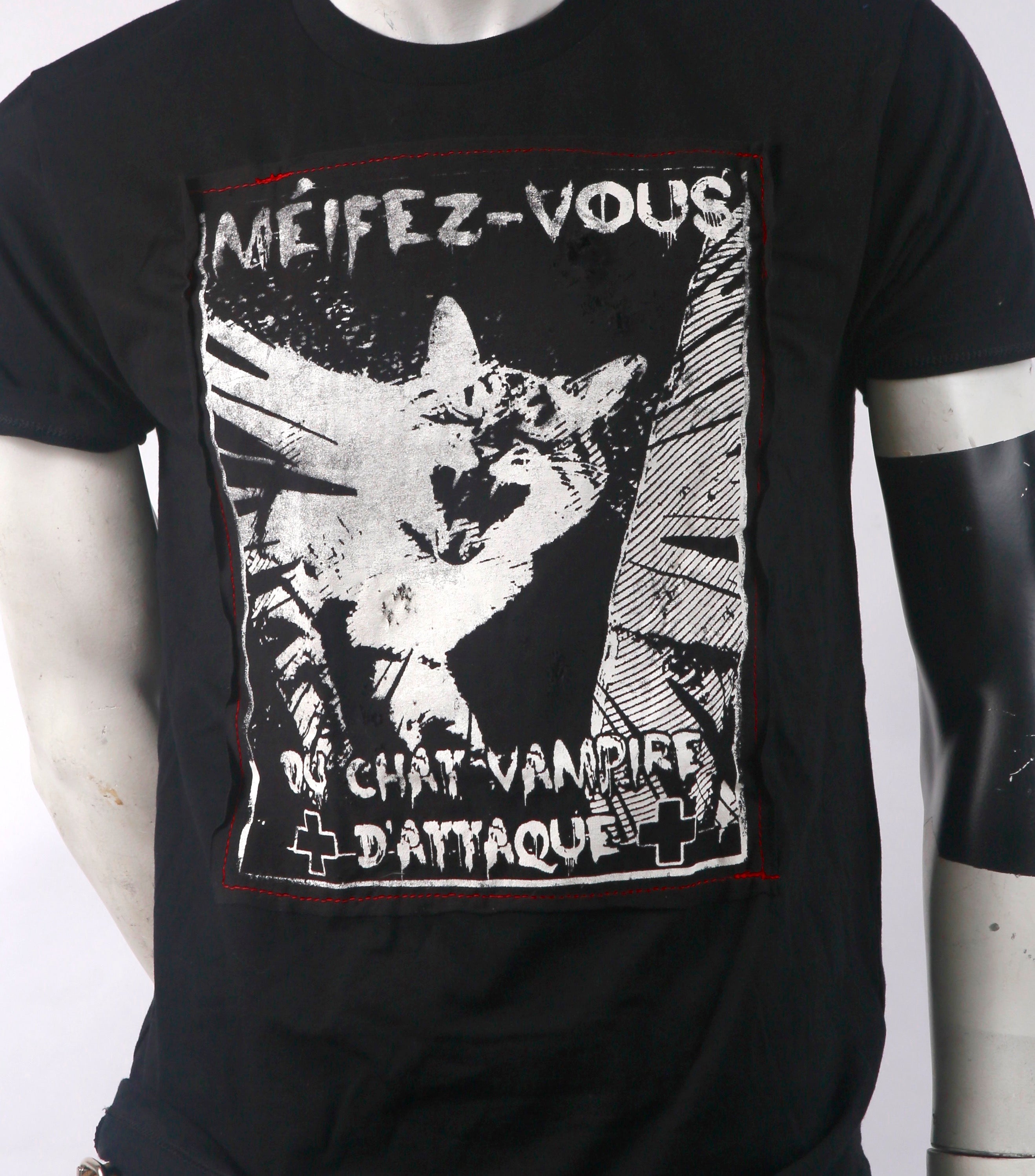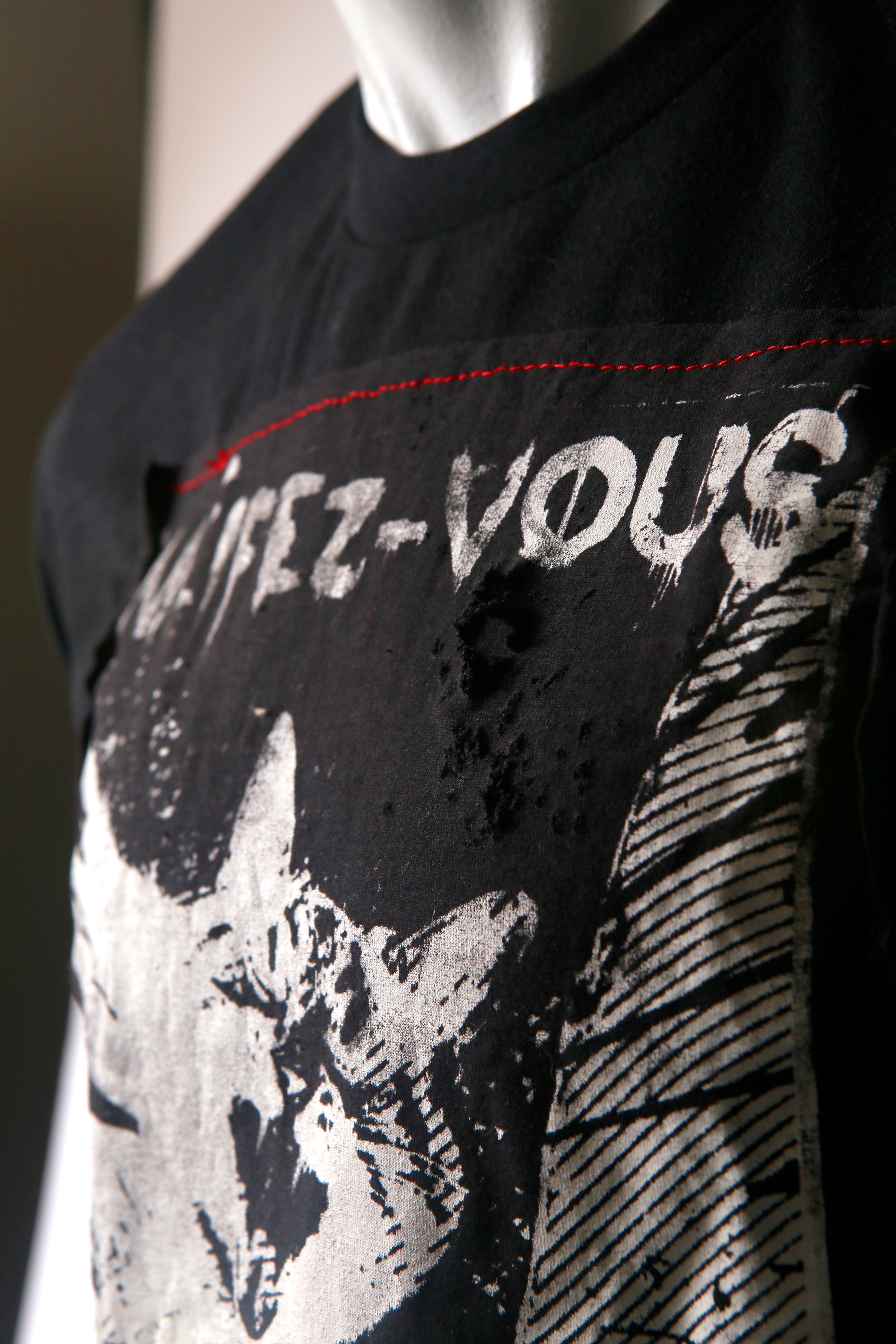 Korrupt Label
Vampire Cat Men's Stylized Tee
Vampire Cat Men's Stylized Tee
Our popular "Vampire Cat" design! FUN fact: this design was actually created from a photo of Henry & John's feisty furball and Korrupt Label resident mascot, Herkimer.
Our signature "stylizing" creates additional dimension, with a large appliqué sewn onto front of the tee with a red straight stitch accent. Additional distressing using dremel to create holes in appliqué.
White discharge ink on black 100% cotton tee.
Please Note: Each shirt may vary slightly in stylizing, color, printing, and/or distressing.