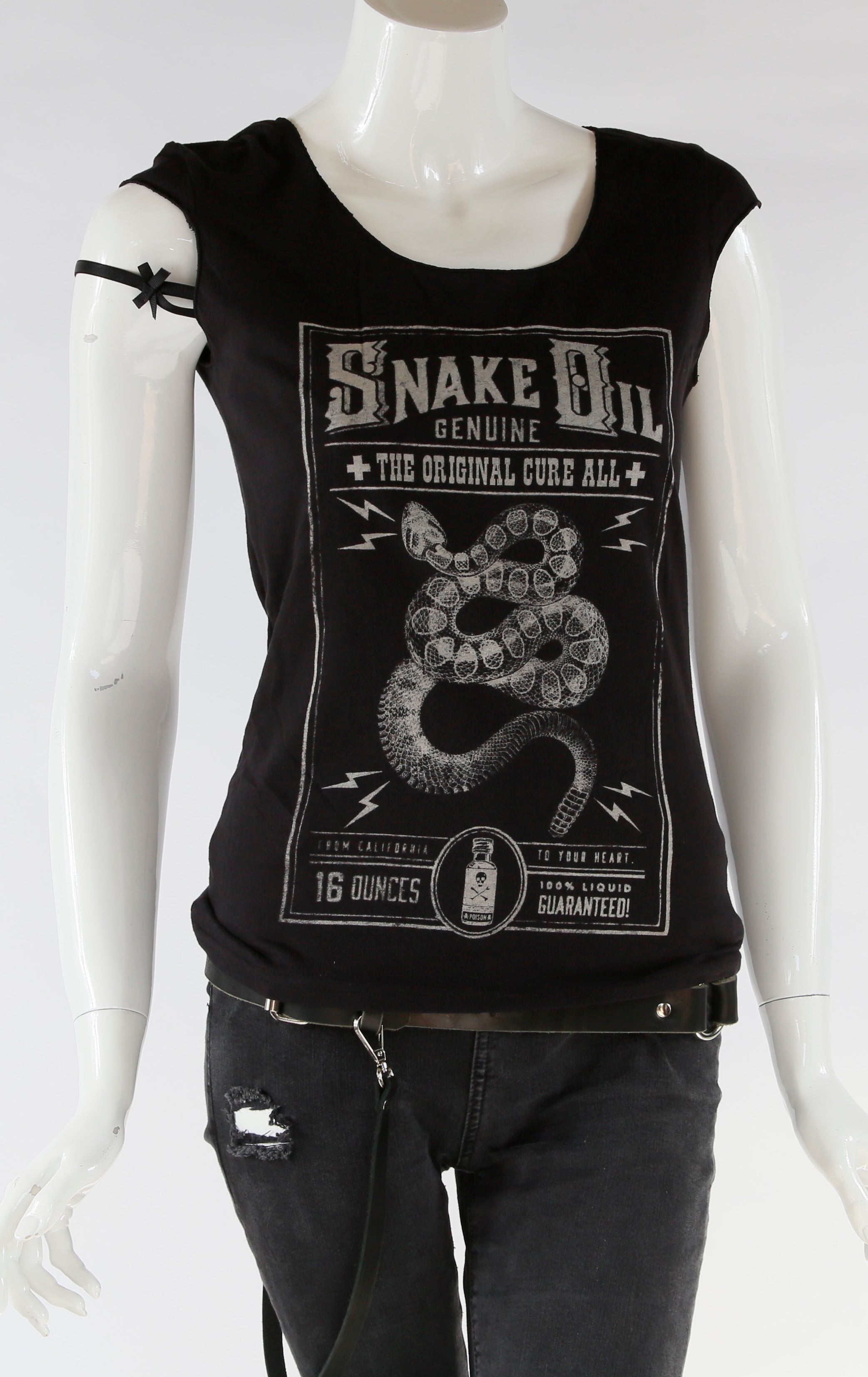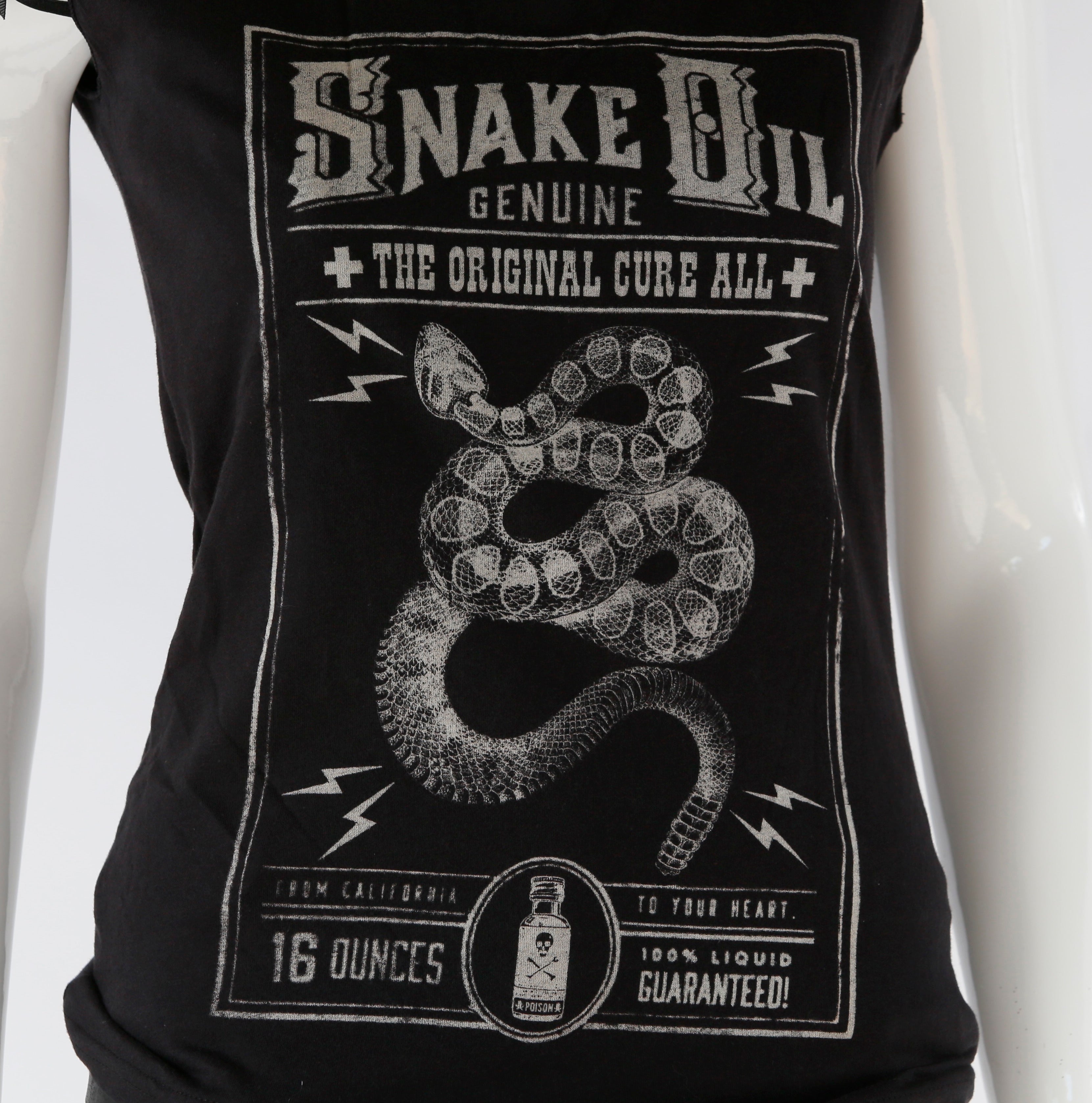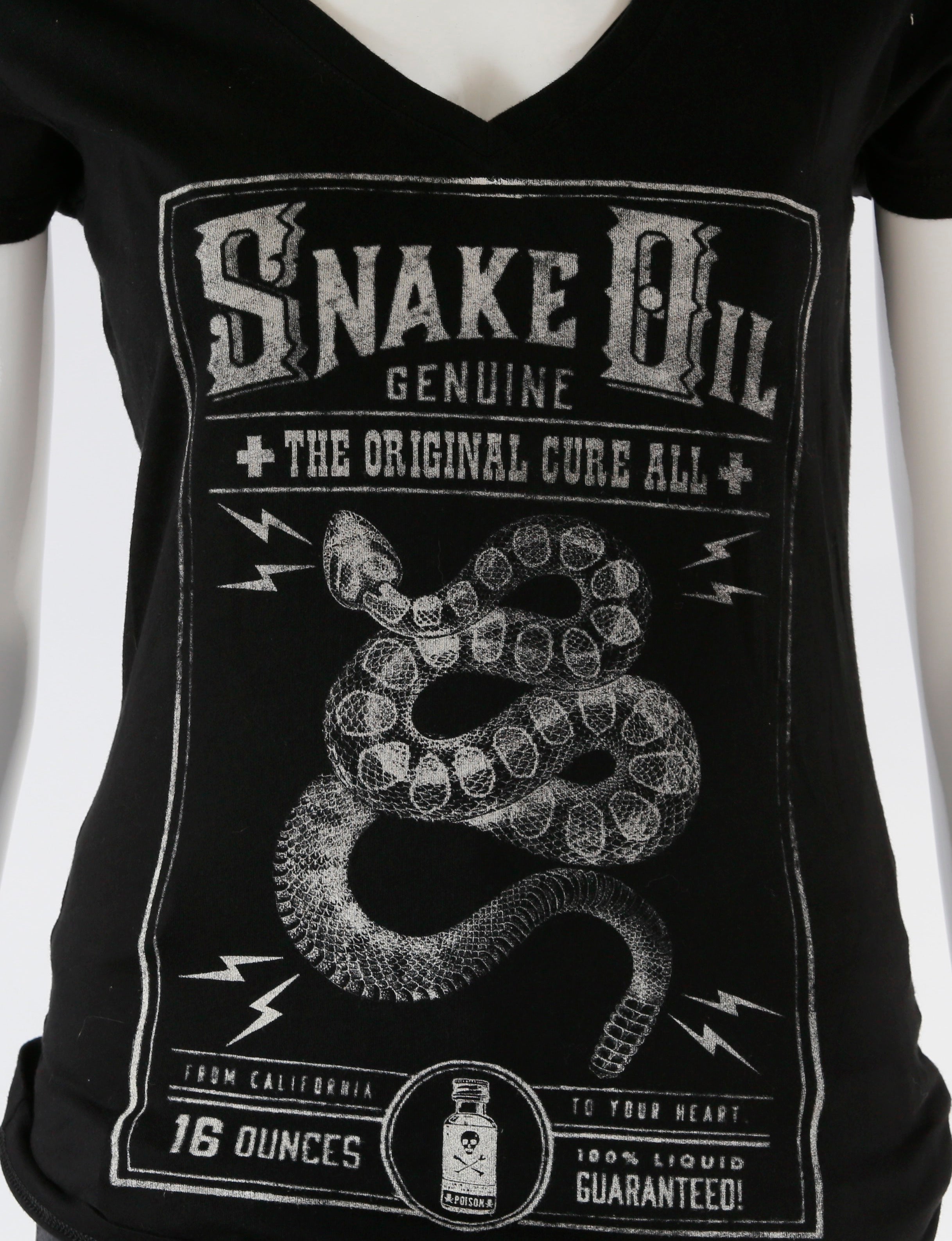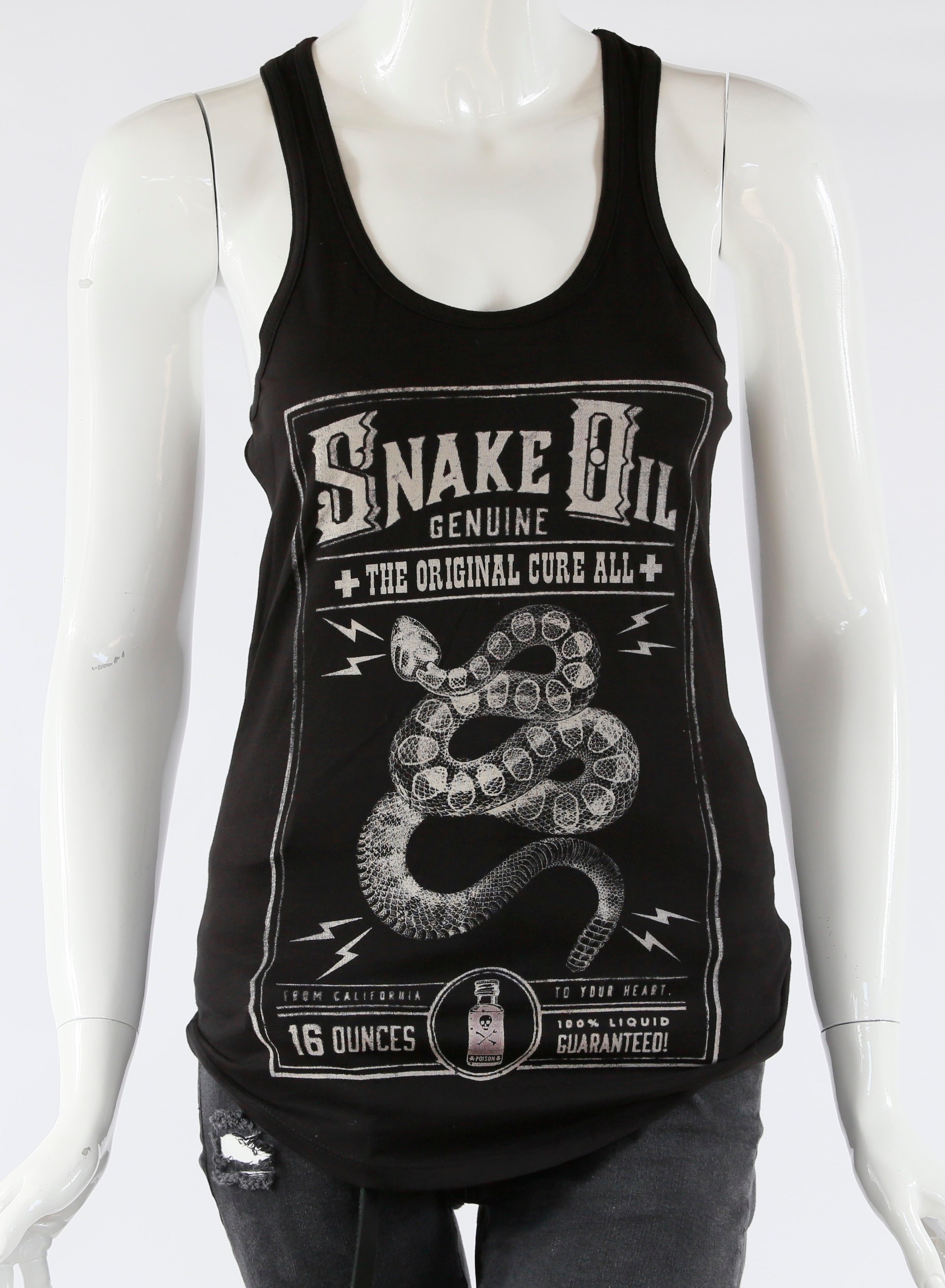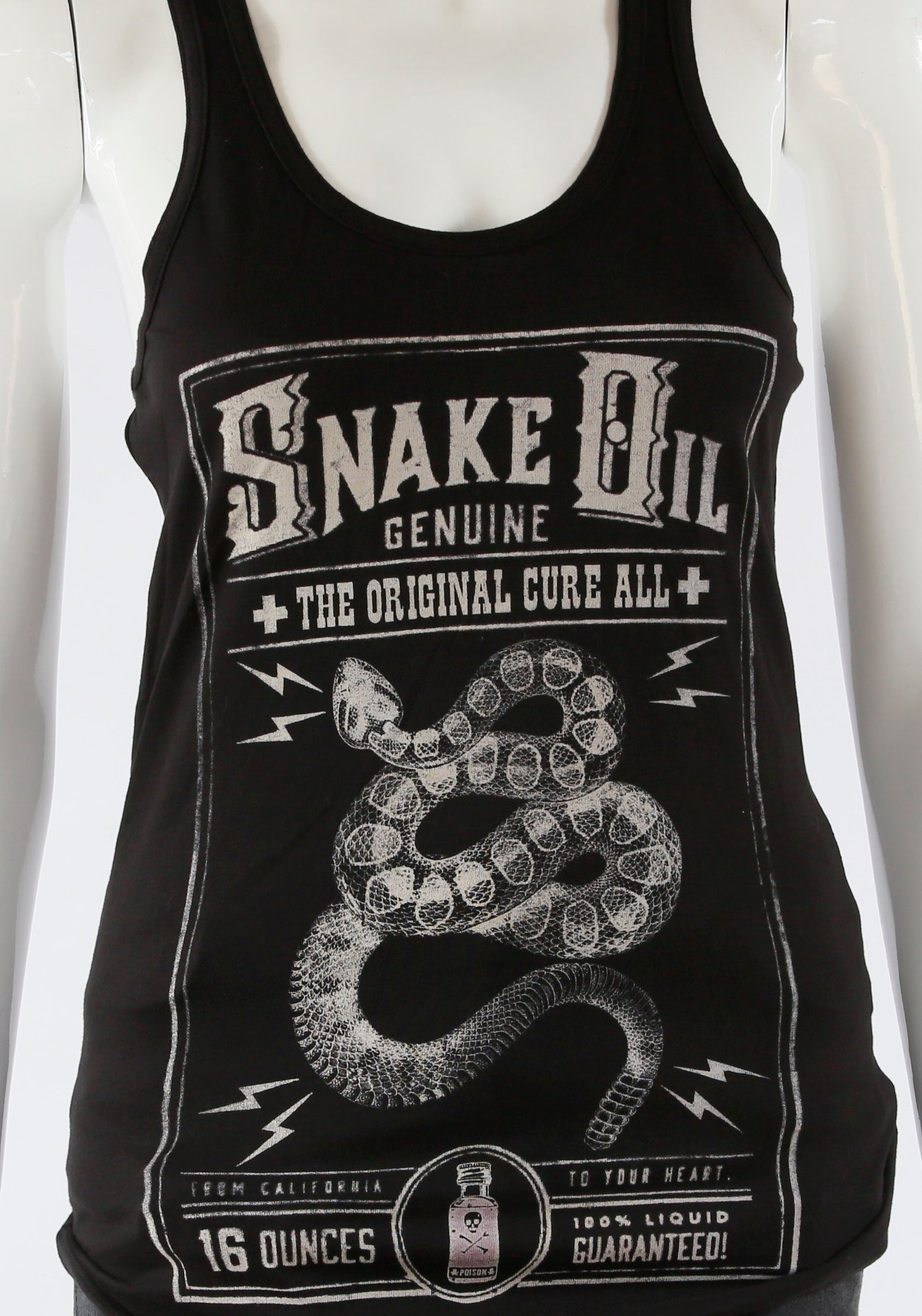 Korrupt Label
Snake Oil Women's Tee
Snake Oil Women's Tee
Chinese laborers on railroad gangs first introduced snake oil, a traditional folk remedy in Traditional Chinese Medicine, to treat joint pain such to their fellow workers. When rubbed on the skin at the painful site, snake oil was claimed to bring relief.
This claim was ridiculed by rival medicine salesmen, and in time, snake oil became a generic name for many compounds marketed as cure-all remedies whose ingredients were usually secret, unidentified, or mischaracterized and mostly inert or ineffective.   
This tee design harkens back to the labels on those miracle elixir bottles, with a large snake graphic and 1800s inspired fonts in a discharge ink on a black 100% cotton jersey shirt.
Available in our "rocker" cut (gentle scoop neck with cap sleeve), v-neck cut (gentle V neck with regular sleeve) and tank top cut.
Please Note: Each shirt may vary slightly in stylizing, color, printing, and/or distressing.