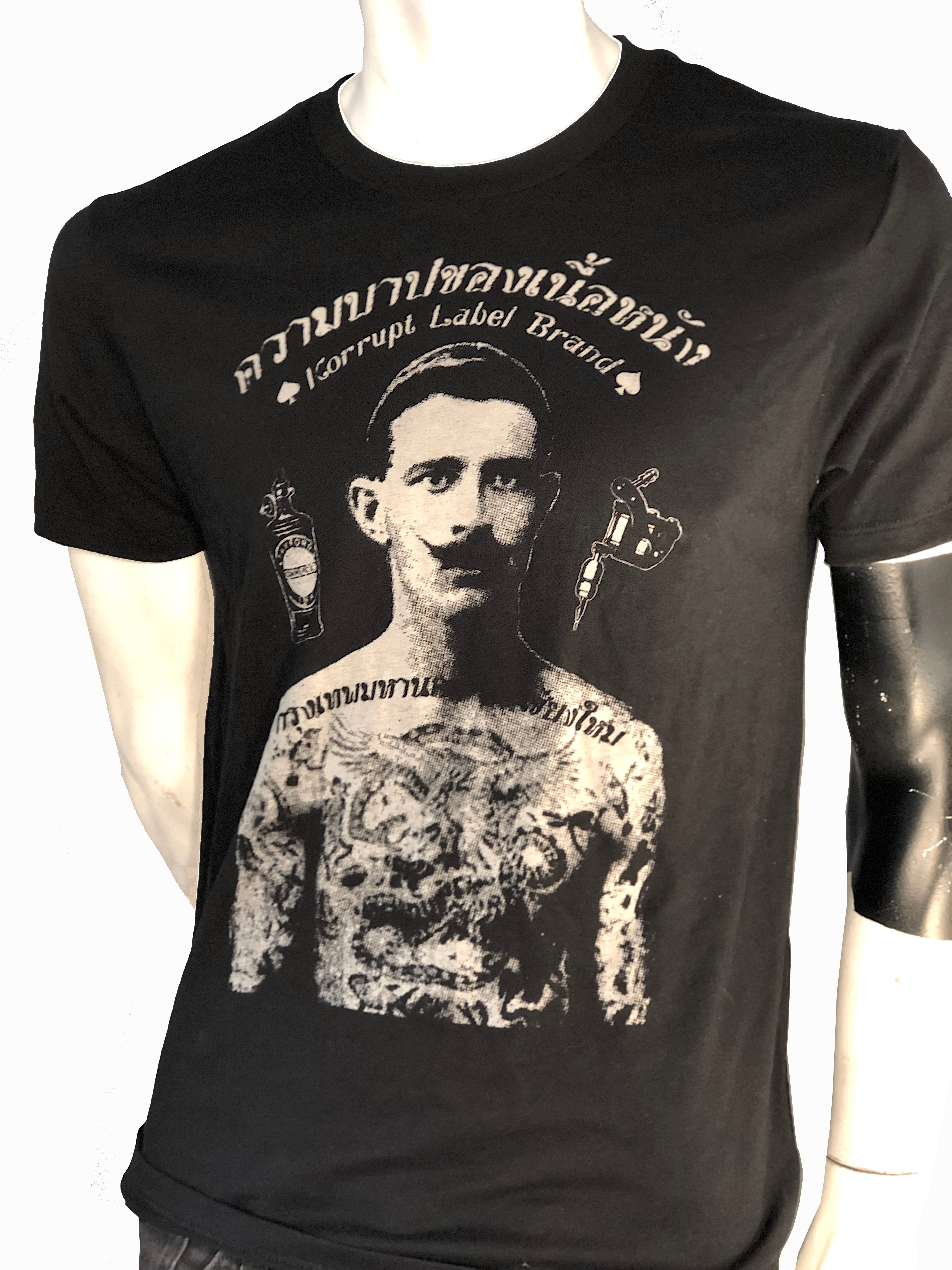 NEW Korrupt Label
Sins of the Flesh Men's Tee
Sins of the Flesh Men's Tee
An intersection of Thai culture and the art of tattooing. Headline in Thai loosely translates to "sins of the flesh", an intentional double entendre referencing body modification and carnal indulgence.    
Inscribed across the top of his chest in Thai is "Bangkok" and "Chiangmai", a homage to two of Thailand's many storied cities. Printed in a discharge ink on a black 100% cotton jersey shirt.
Please Note: Each shirt may vary slightly in stylizing, color, printing, and/or distressing.