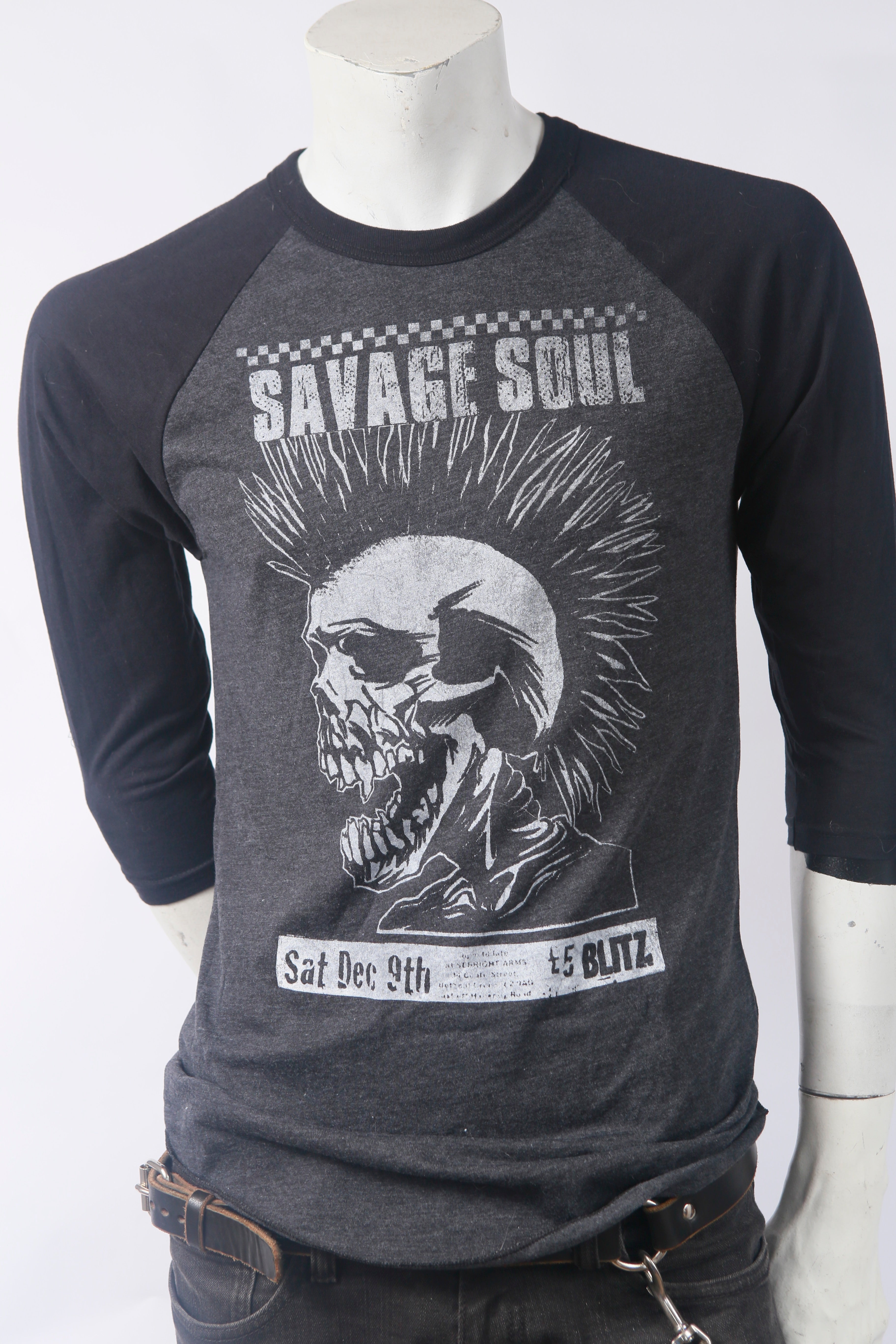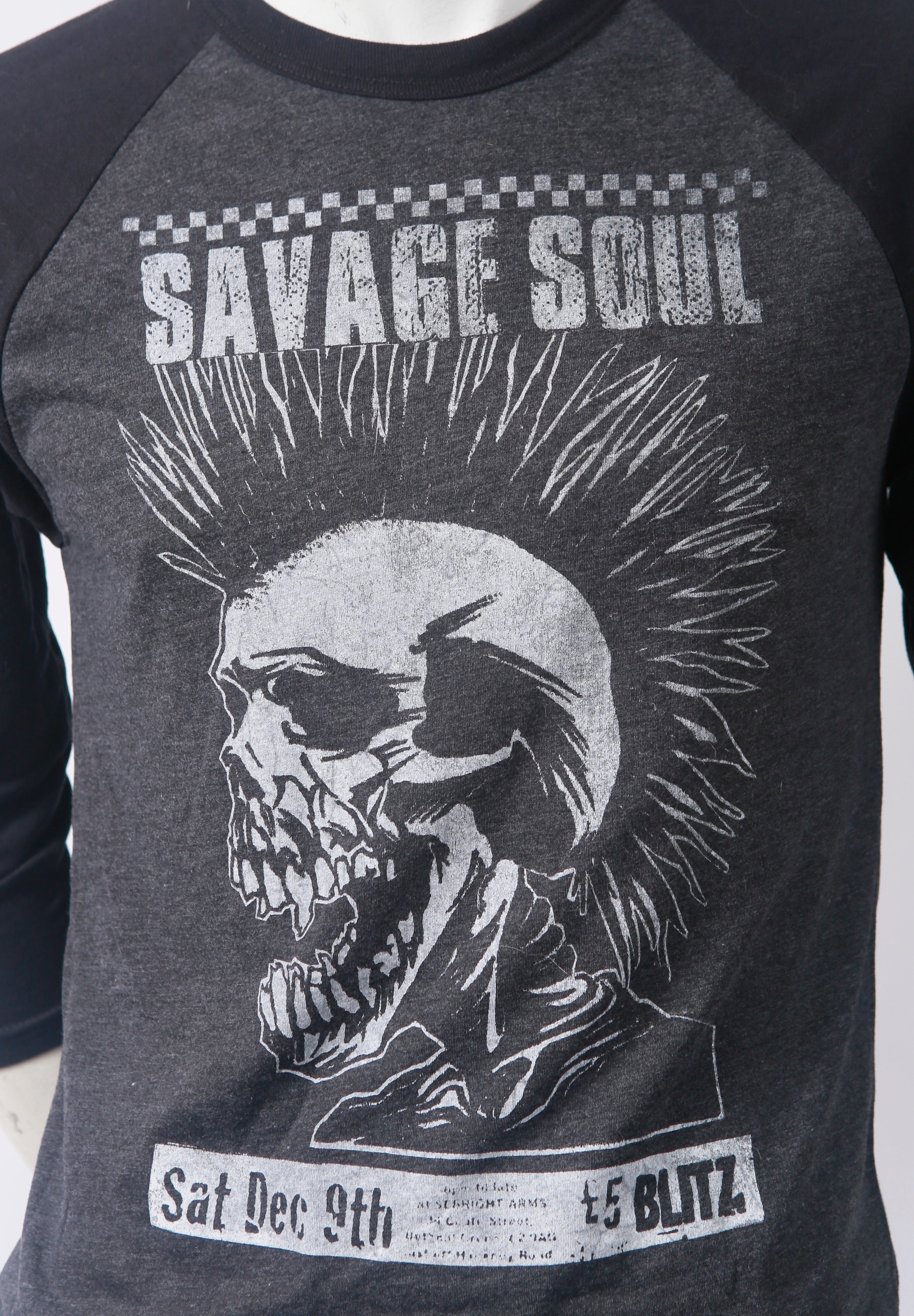 Korrupt Label
Savage Soul Men's Baseball Tee
Savage Soul Men's Baseball Tee 
With inspiration from the infamous punk rock band The Exploited, this tee evokes the feel of an old school club poster.
Screen printed front in a discharge on a 100% cotton jersey shirt. Baseball tee with 3/4 sleeves in black, body in grey.
Please Note: Each shirt may vary slightly in stylizing, color, printing, and/or distressing.