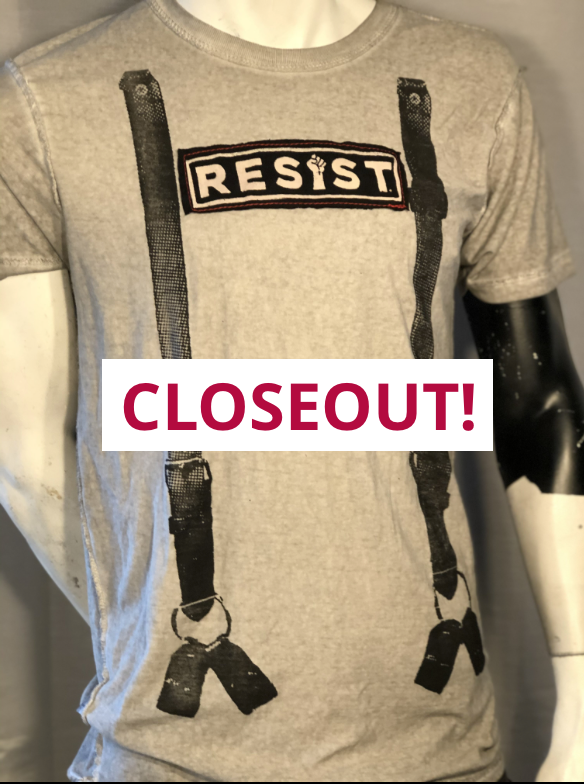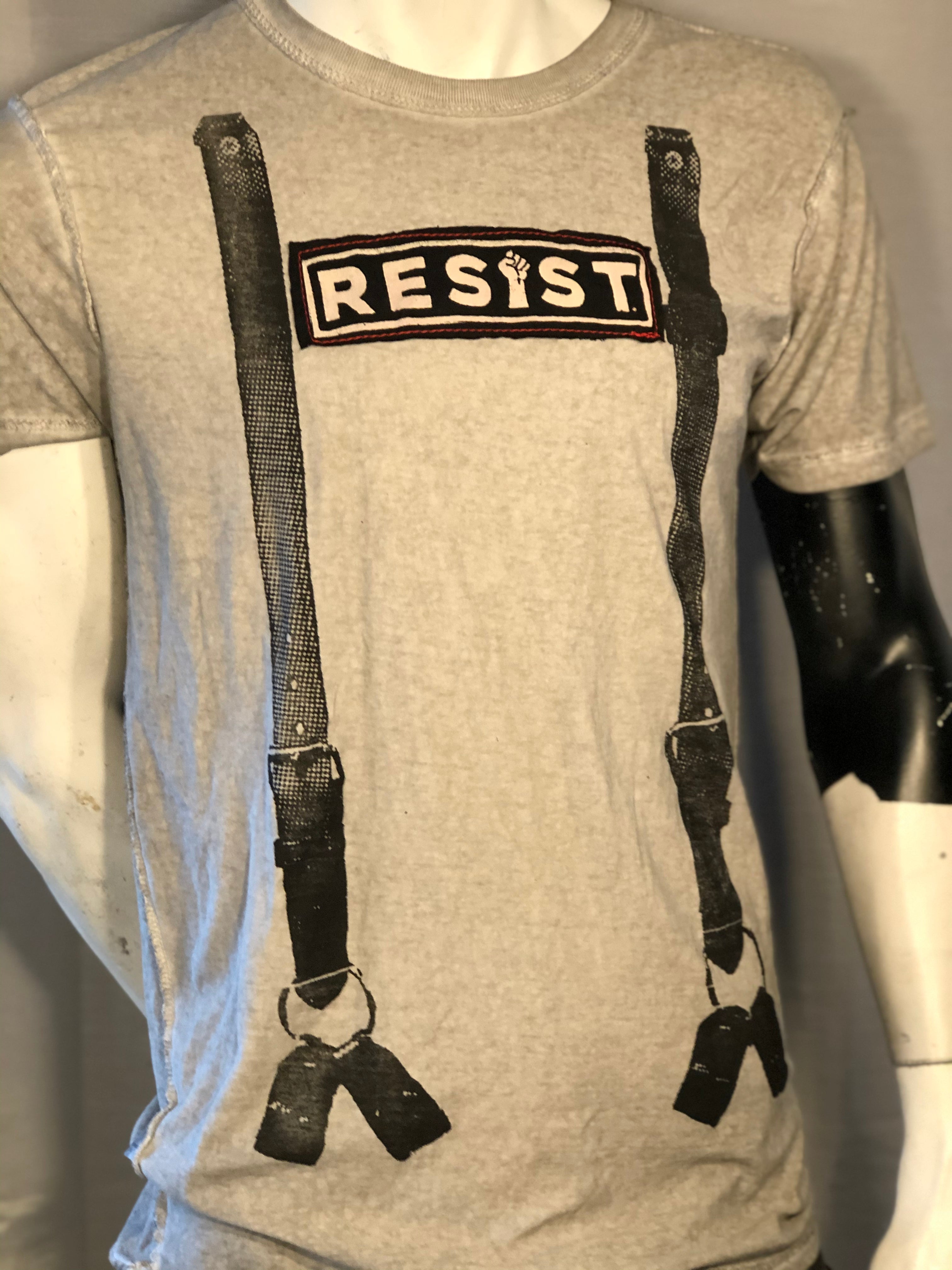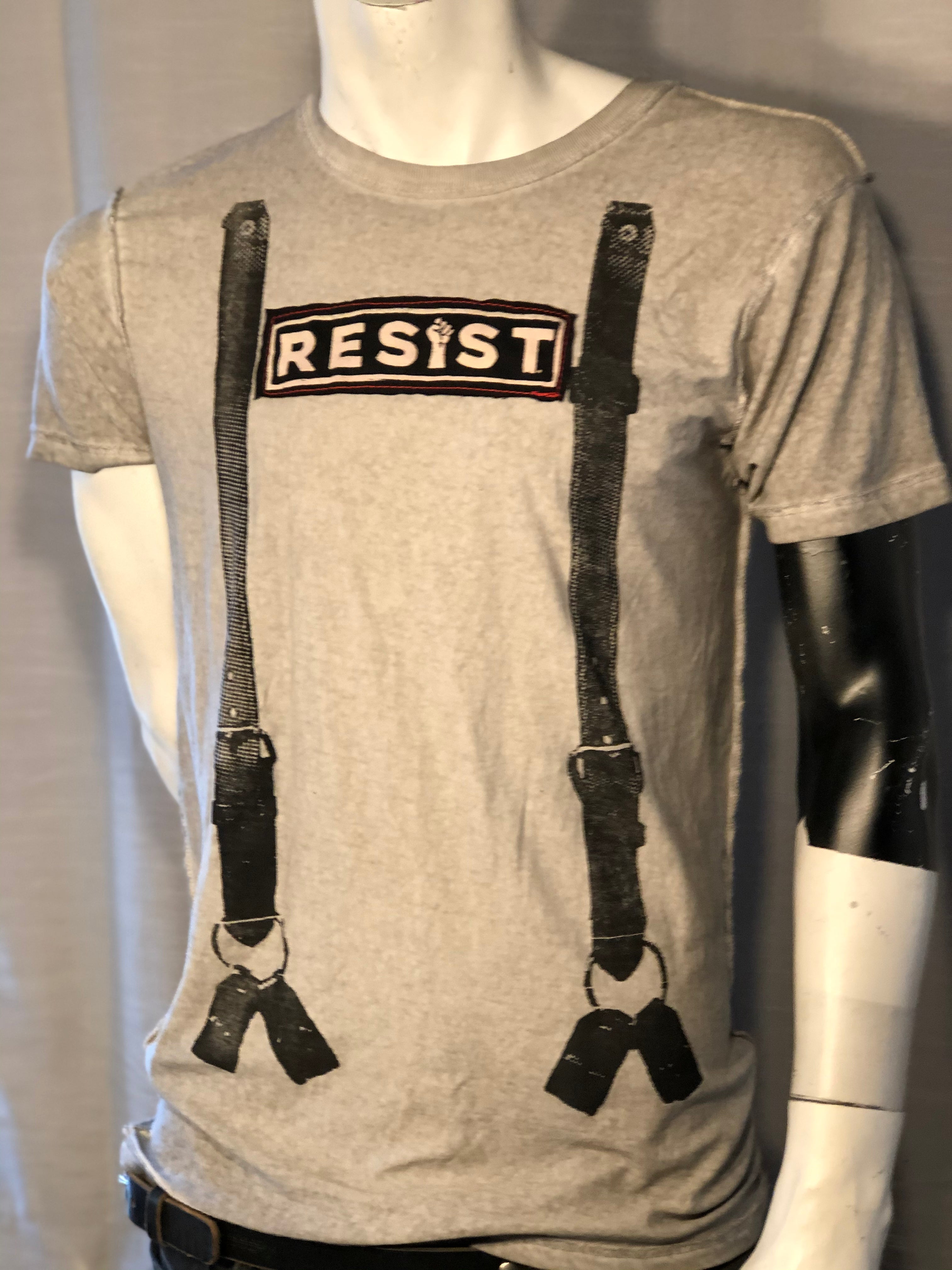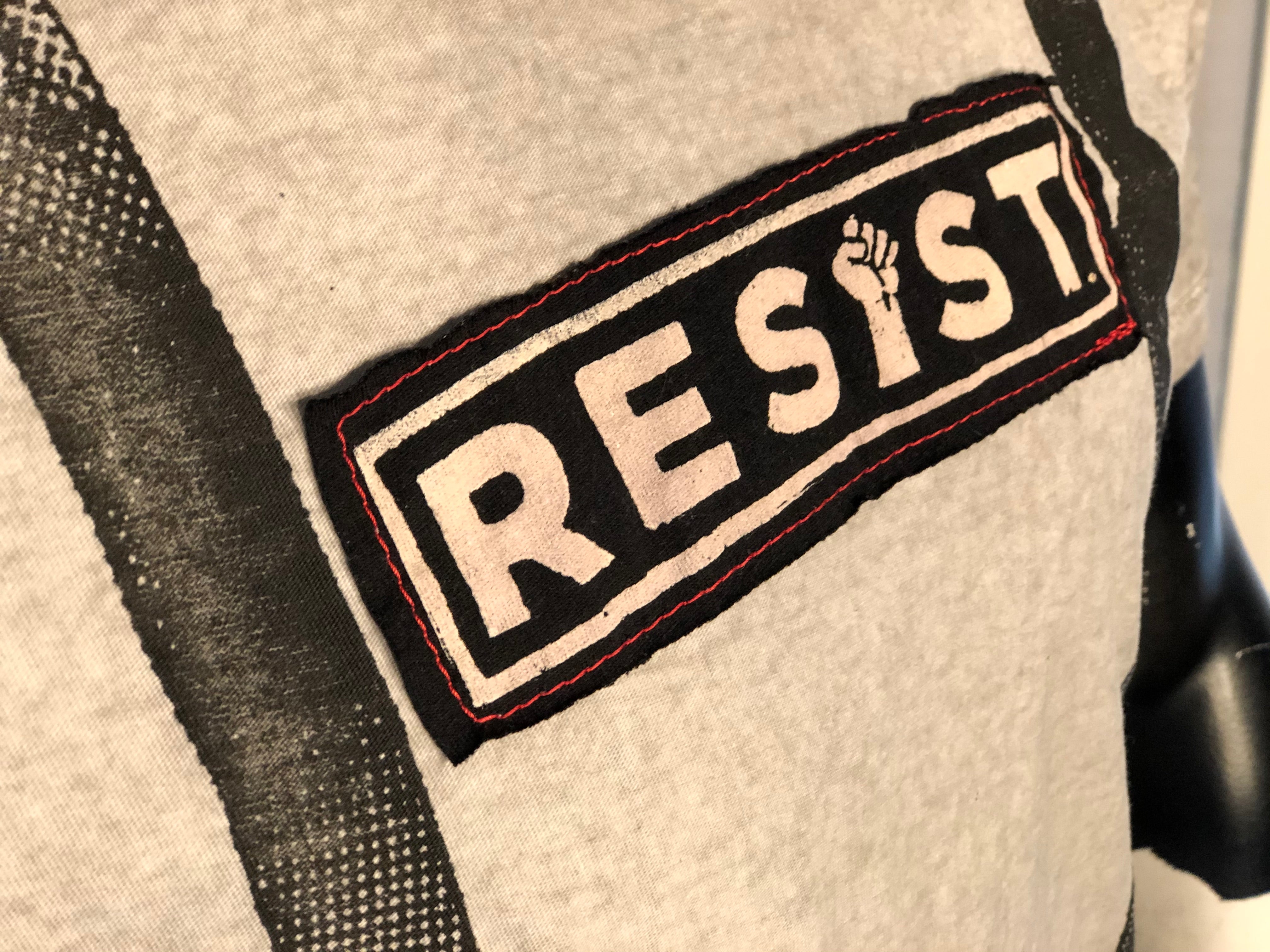 Korrupt Label
Resist Men's Stylized Tee
Resist Men's Stylized Tee
"Resist" has become one of several political battle-cries. Today's social & cultural unrest is similar to the decade when punk emerged as its own genre, thus we've paired the "Resist" message with a set of old school braces (suspenders).  Screen printed patch using a white ink on black fabric, sewn onto the tee as an applique.
Tee itself is screen printed in black ink on 100% oilwash cotton jersey shirt. Patch is sewn on with tee inside-out, as that is how it's intended to be worn, for a grittier look. Also: this tee size runs larger, for a looser fit.
Our signature "stylizing" creates additional dimension, with an applique sewn onto the shirt with a red straight stitch accent.
Please Note: Each shirt may vary slightly in stylizing, color, printing, and/or distressing.