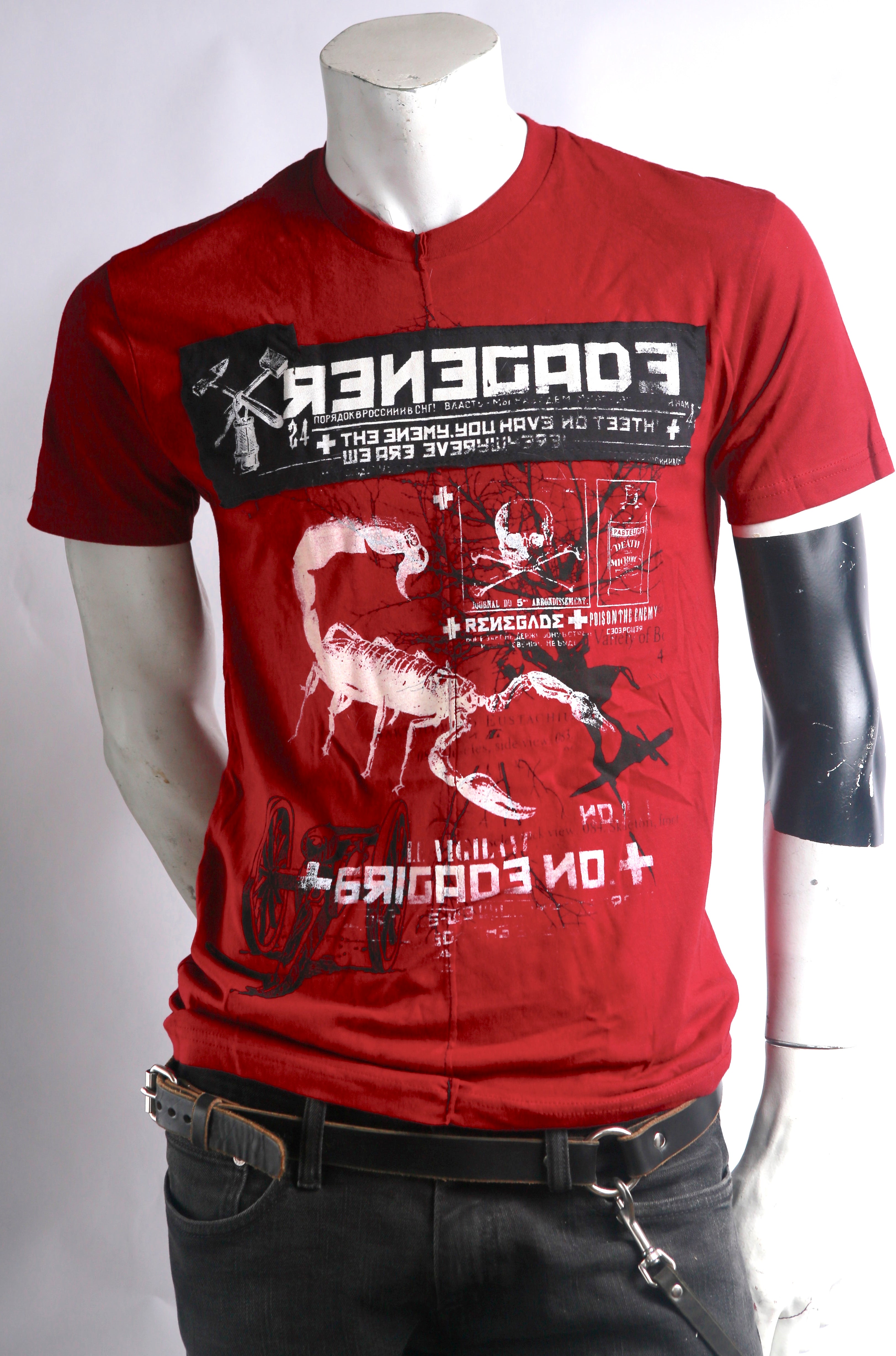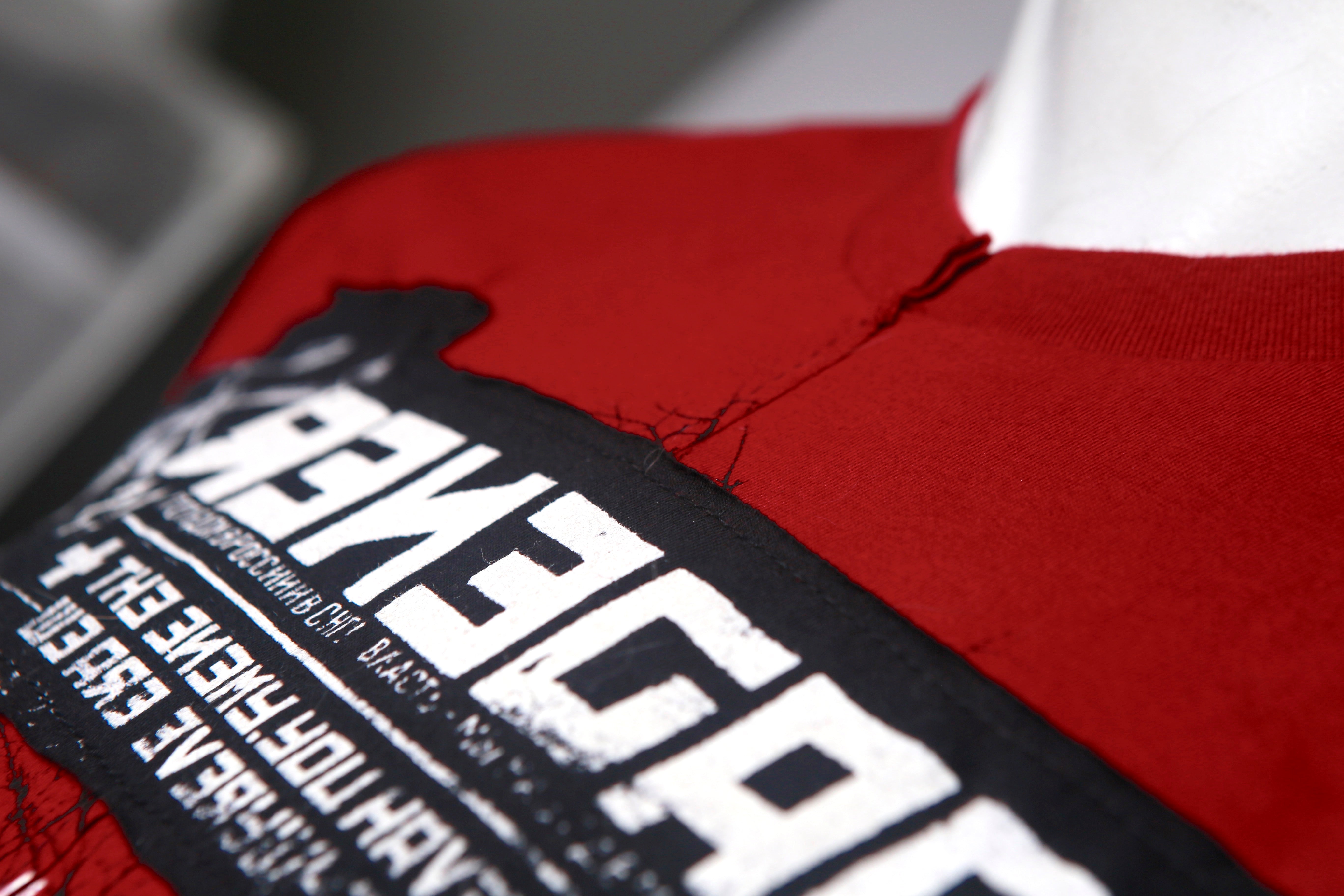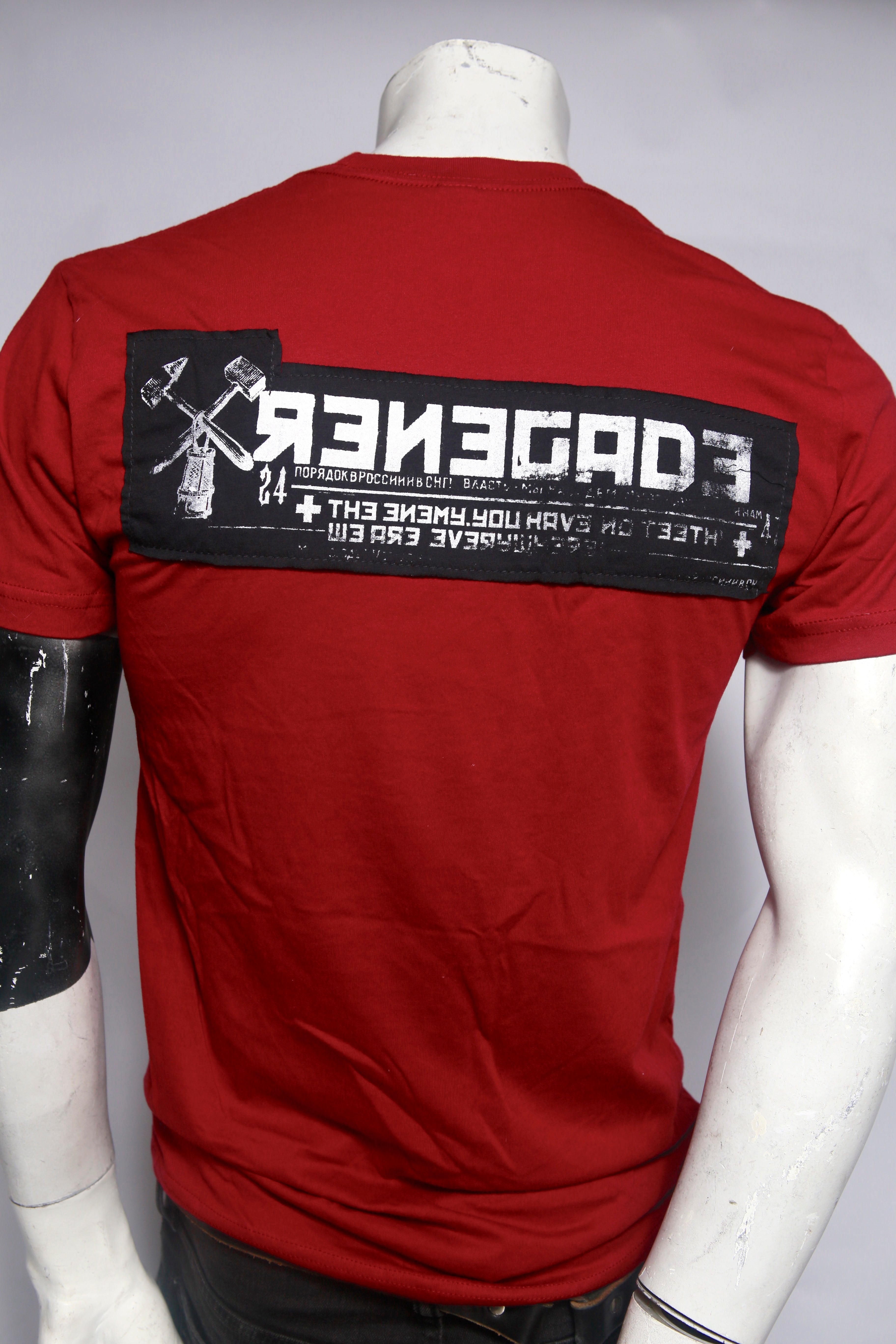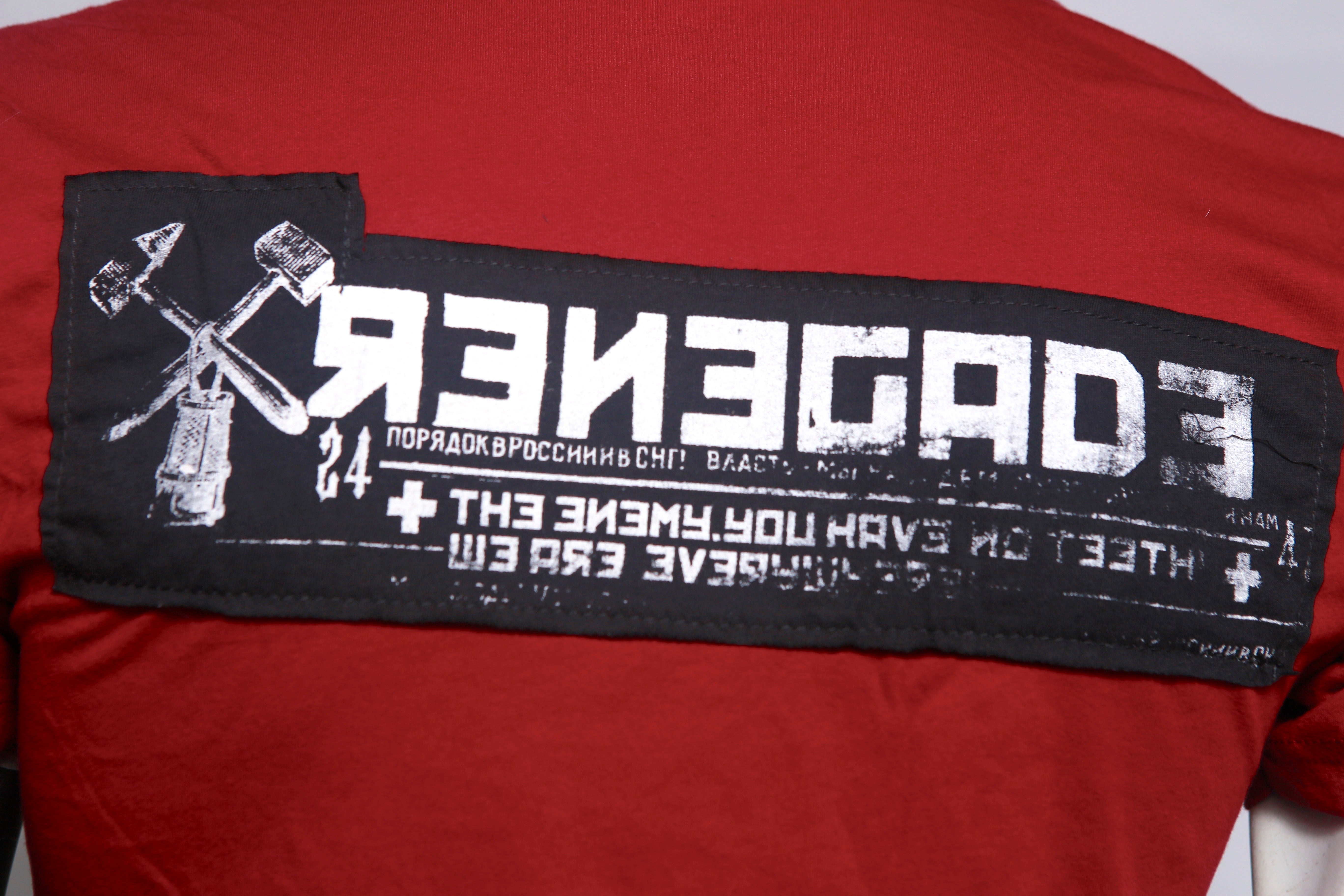 Korrupt Label
Renegade Men's Stylized Tee
Renegade Men's Stylized Tee
Design inspired by vintage Russian military propaganda posters.  An oversize scorpion graphic and roadie stencil font screen printed using a discharge with black and white ink highlights on a cranberry 100% cotton jersey shirt. 
Our signature "stylizing" creates additional dimension, with a hand-cut slit up the front of the shirt, reconstructed with a black straight stitch accent. Additional appliqués sewn onto front and back of tee.
Please Note: Each shirt may vary slightly in stylizing, color, printing, and/or distressing.