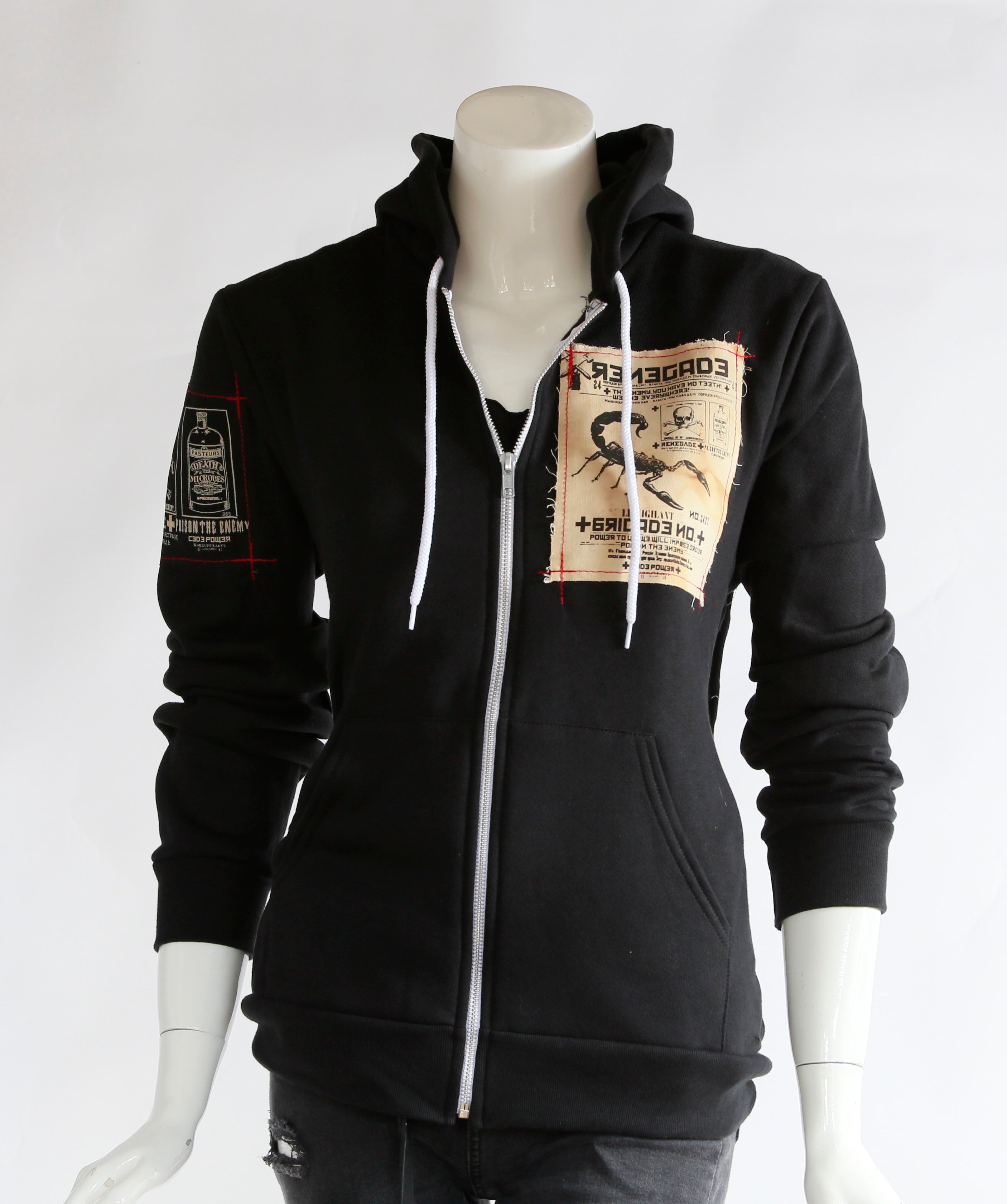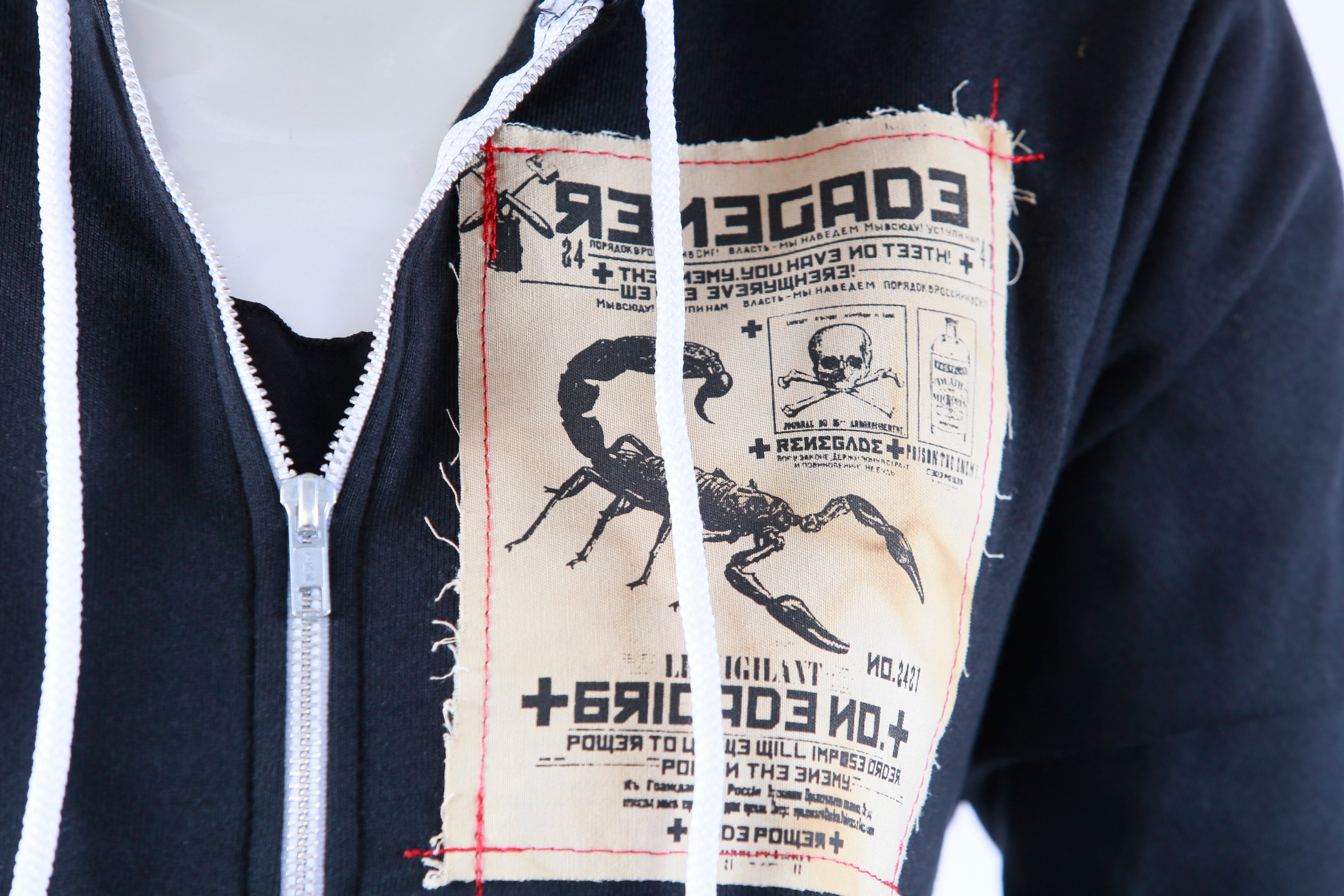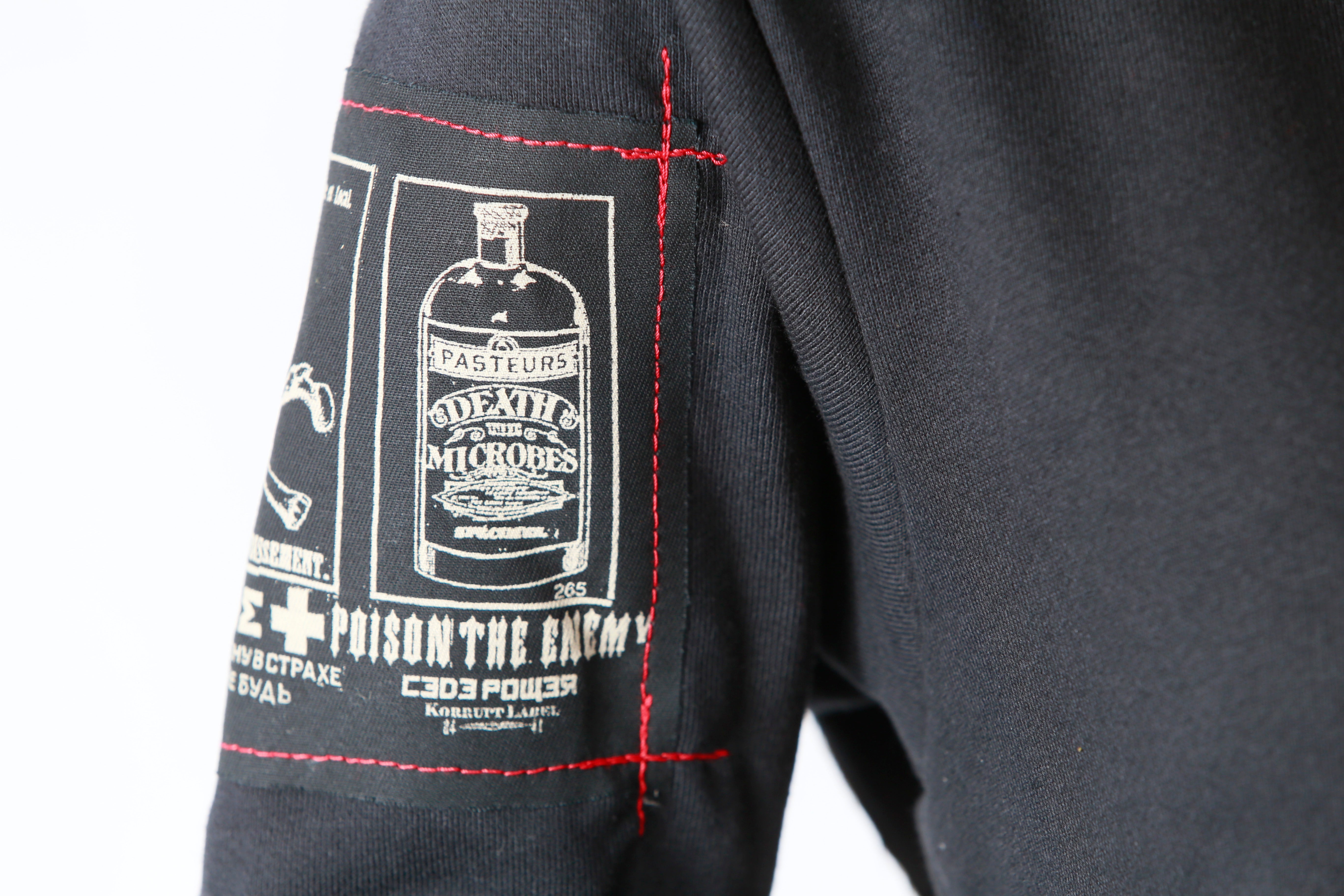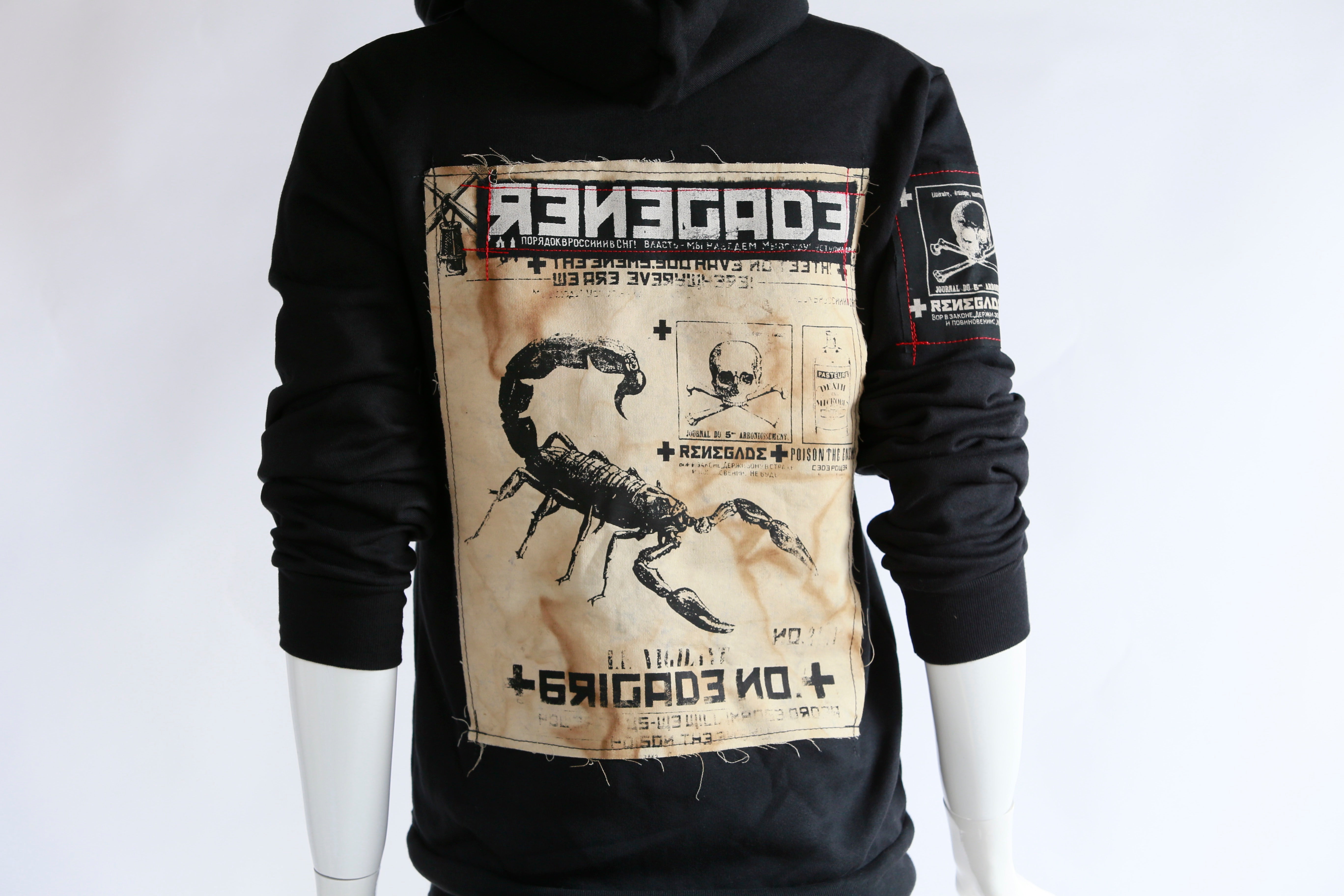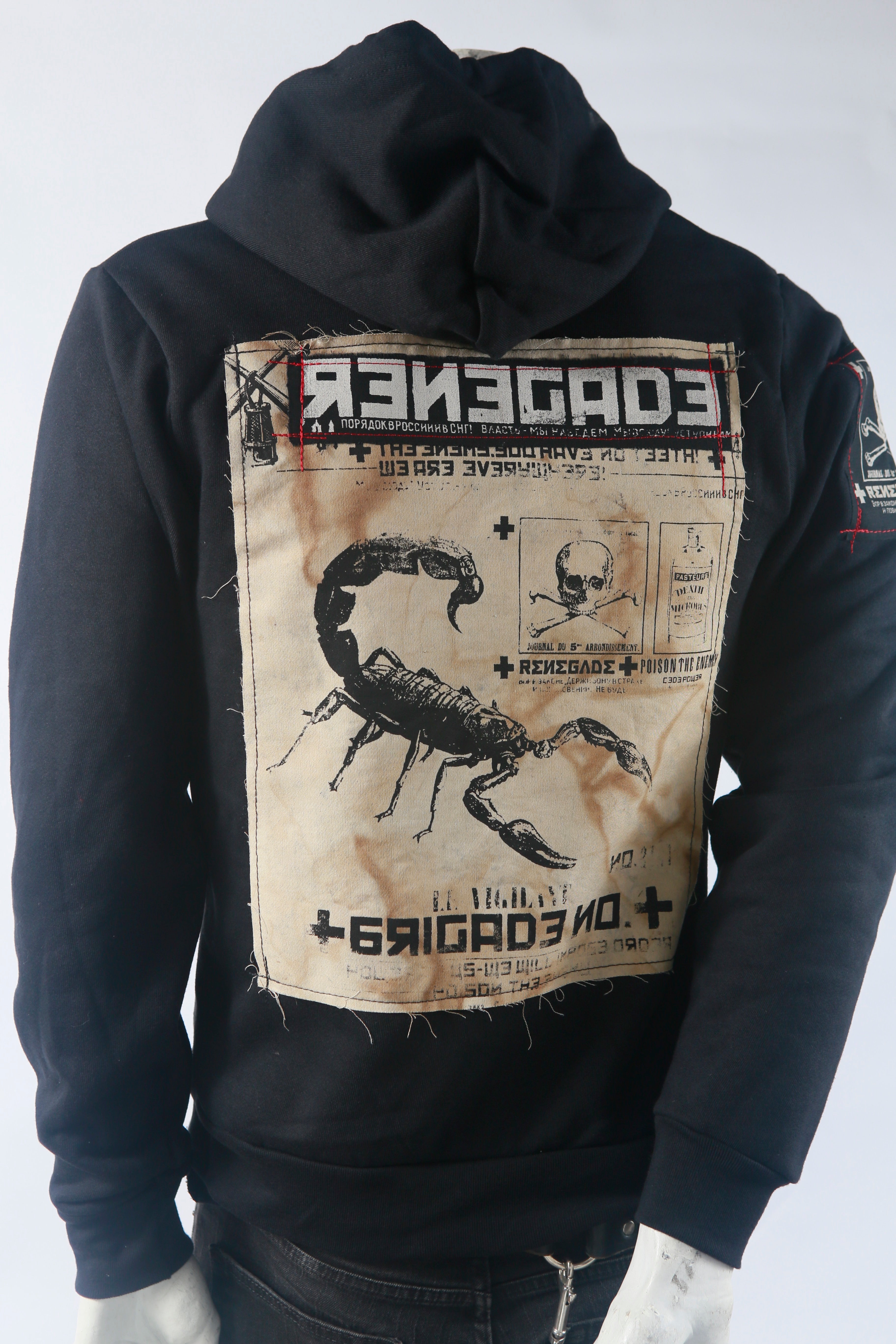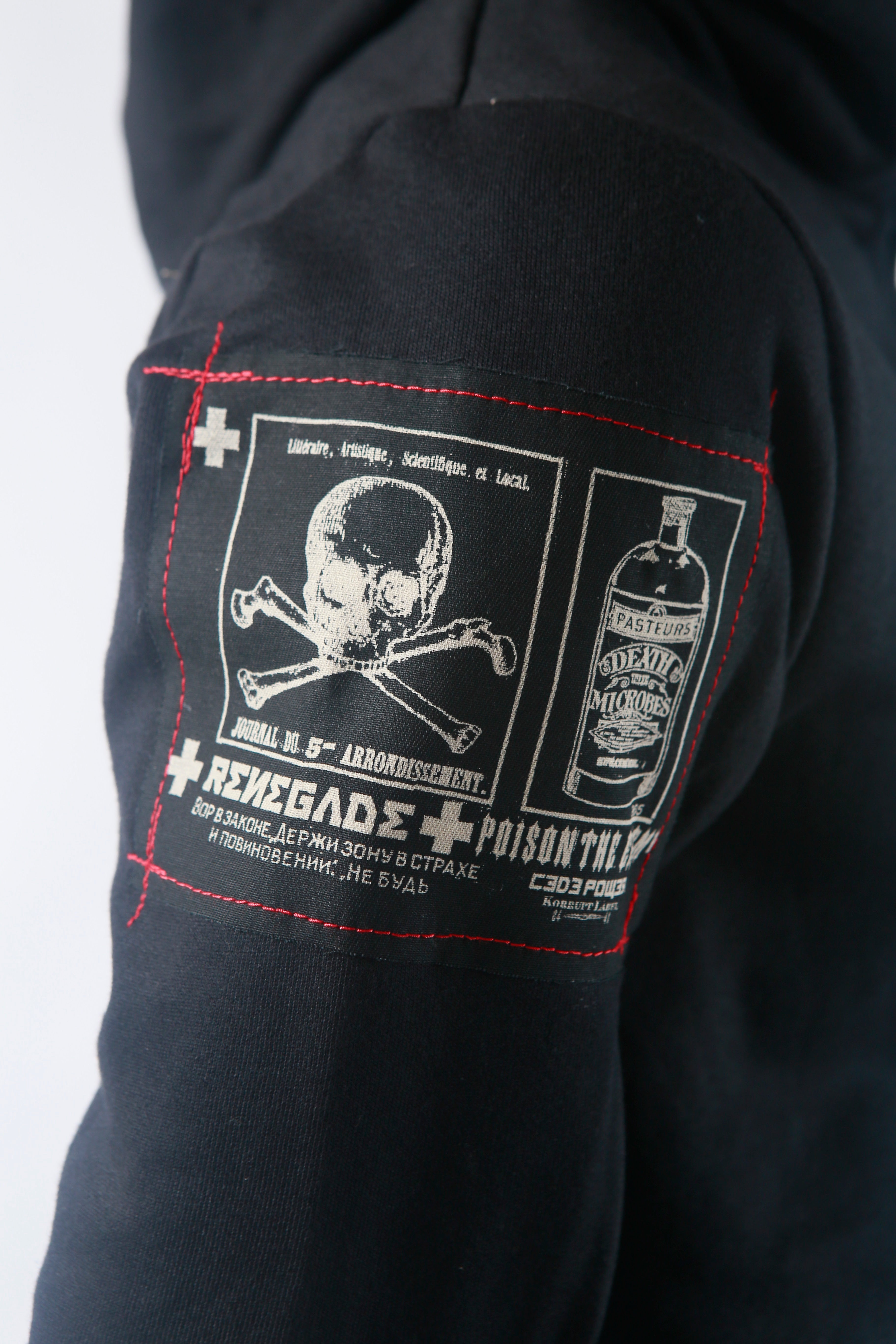 Korrupt Label
Renegade Zip-Up Hoodie (Unisex)
Renegade Zip-Up Hoodie (Unisex)
A Korrupt Label must-have, the zip-up hoodie version of our "Renegade" theme, design inspired by vintage Russian military propaganda posters. Its Cyrillic inspired font, and Russian language text add weight to the dogmatic edge of this composition.
This classic hoodie has screen printed stylized patches on front, back and sleeve. Patches are white/discharge ink on a black cotton and black ink on a tea dyed white cotton. Ample front pockets make this hoodie both stylish and sensible. Black 80% cotton / 20% polyester blend. Also available in cranberry (not pictured), 50% cotton / 50% polyester blend.
Our signature "stylizing" with appliqué patches creates additional dimension, with  a red or black straight stitch accents on each patch.
Please Note: Each hoodie may vary slightly in stylizing, color, printing, and/or distressing. Unisex sizing XS thru XXL.