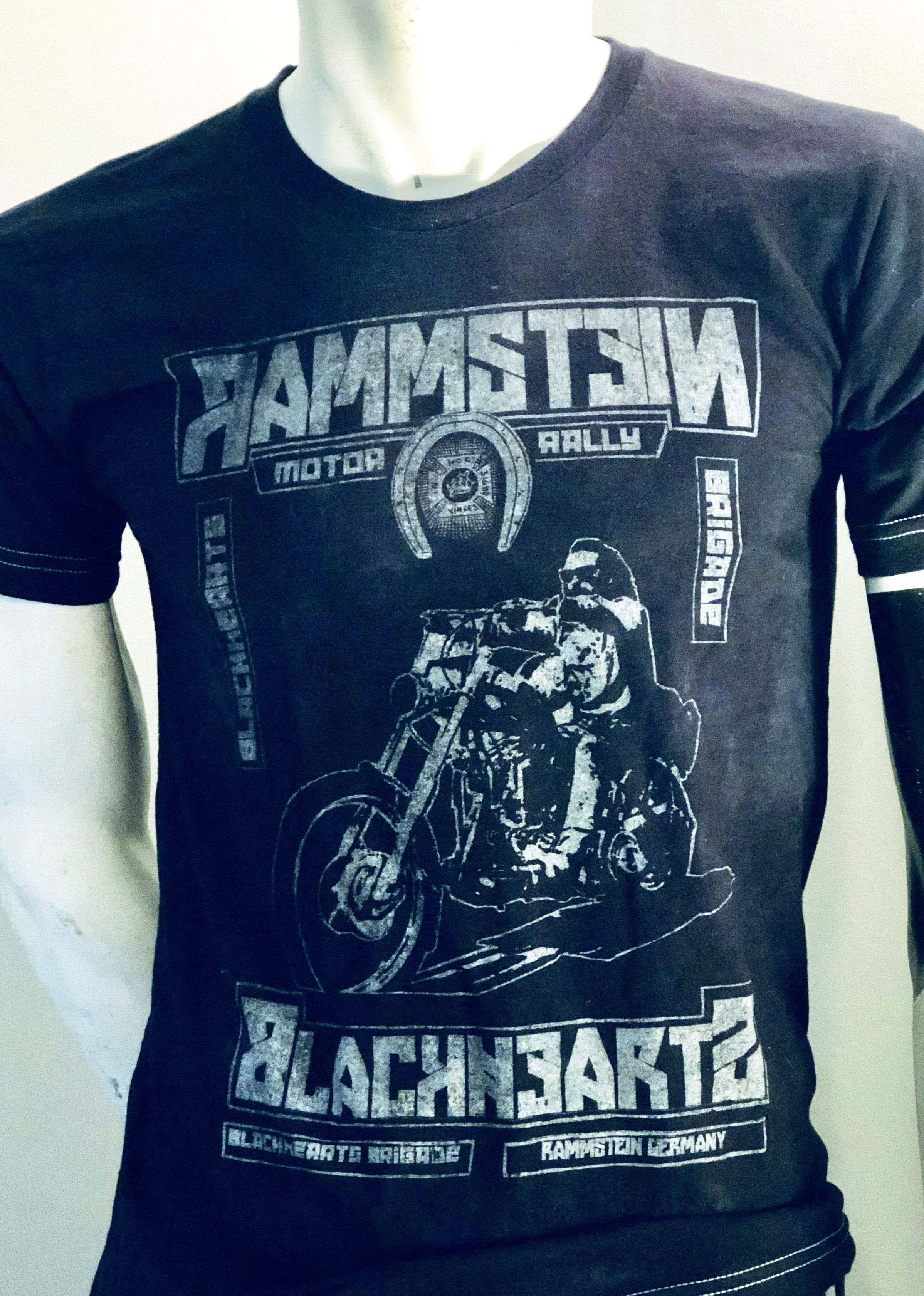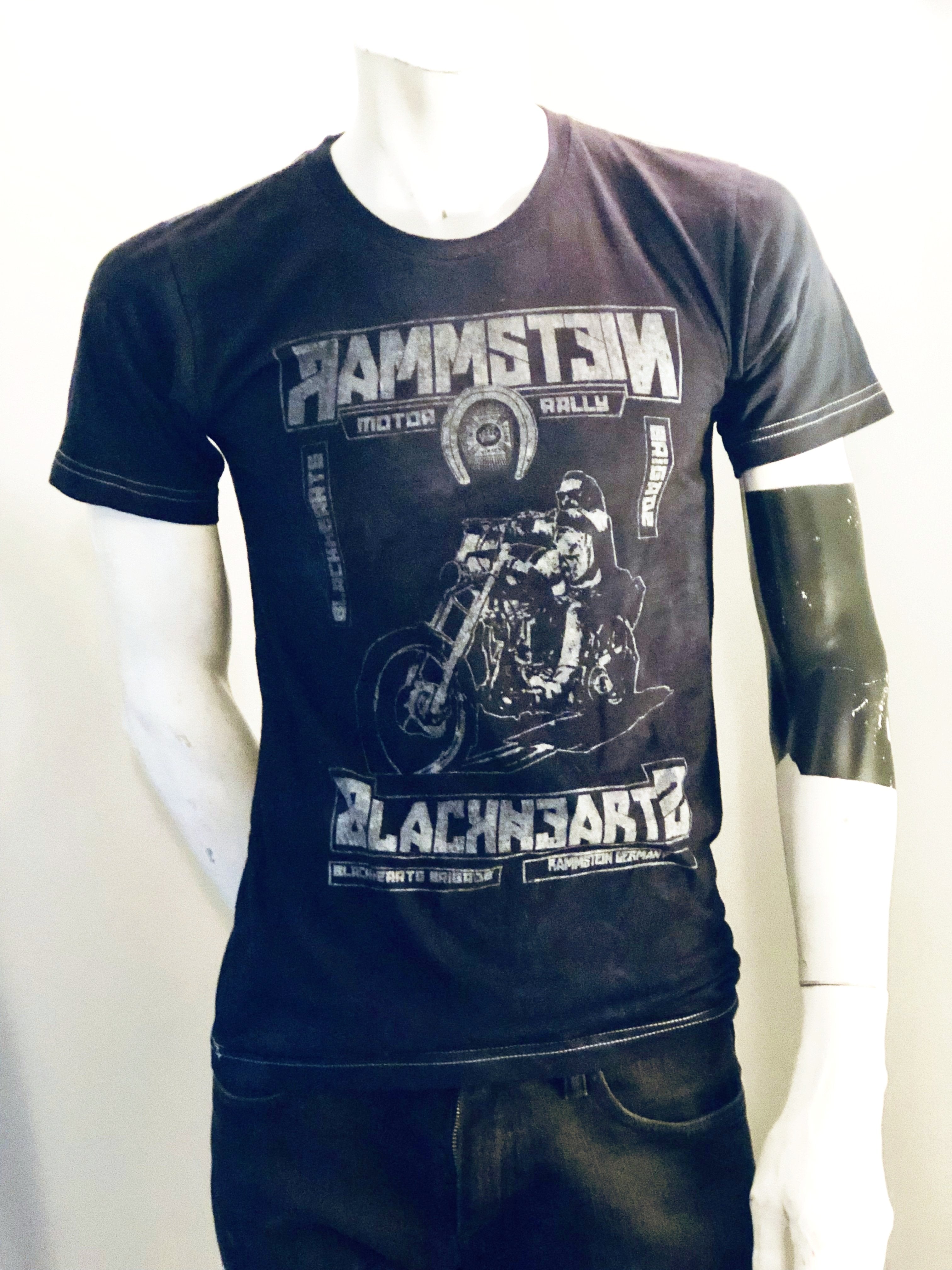 Korrupt Label
Rammstein Men's Tee
Rammstein Men's Tee
The design references the annual German Motorcycle Jamboree, a combination of a concert with numerous bands, including industrial metal act Rammstein.
Screen printed front on a 100% cotton jersey shirt. Each tee starts as white and is hand dyed a rich indigo and printed in white ink. 
Please Note: Each shirt may vary slightly in stylizing, color, printing, and/or distressing.