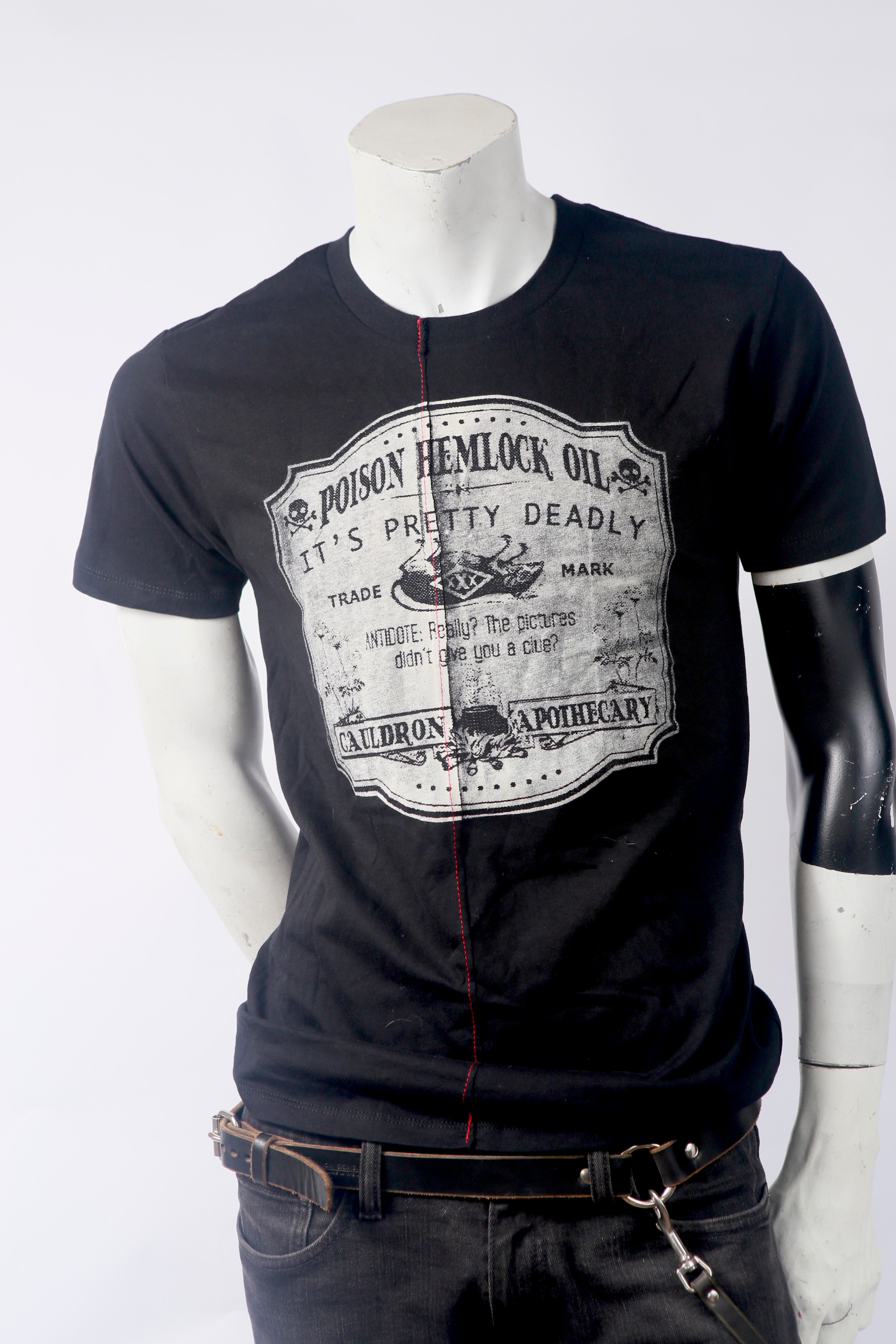 Korrupt Label
Poison Hemlock Men's Stylized Tee
Poison Hemlock Men's Stylized Tee
Styled after a vintage apothecary bottle, this tee has a special twist: poison.    
Poison hemlock (conium maculatum) is a flowering plant with fleshy, carrotlike roots that can grow up to ten feet tall. All parts of the poison hemlock plant will cause paralysis of various body systems, and ultimately death.
Hemlock was the lesser of many poisons used to kill rats throughout history, but it was a particular favorite of the Greeks and Romans for handling larger pests -- like political adversaries.
Graphics and text modeled off typical 1800s pharmacy label, screen printed on the front in a discharge ink on a black 100% cotton jersey shirt.
Our signature "stylizing" creates additional dimension, with a hand-cut slit up the front of the shirt, reconstructed with a red straight stitch accent.
Please Note: Each shirt may vary slightly in stylizing, color, printing, and/or distressing.