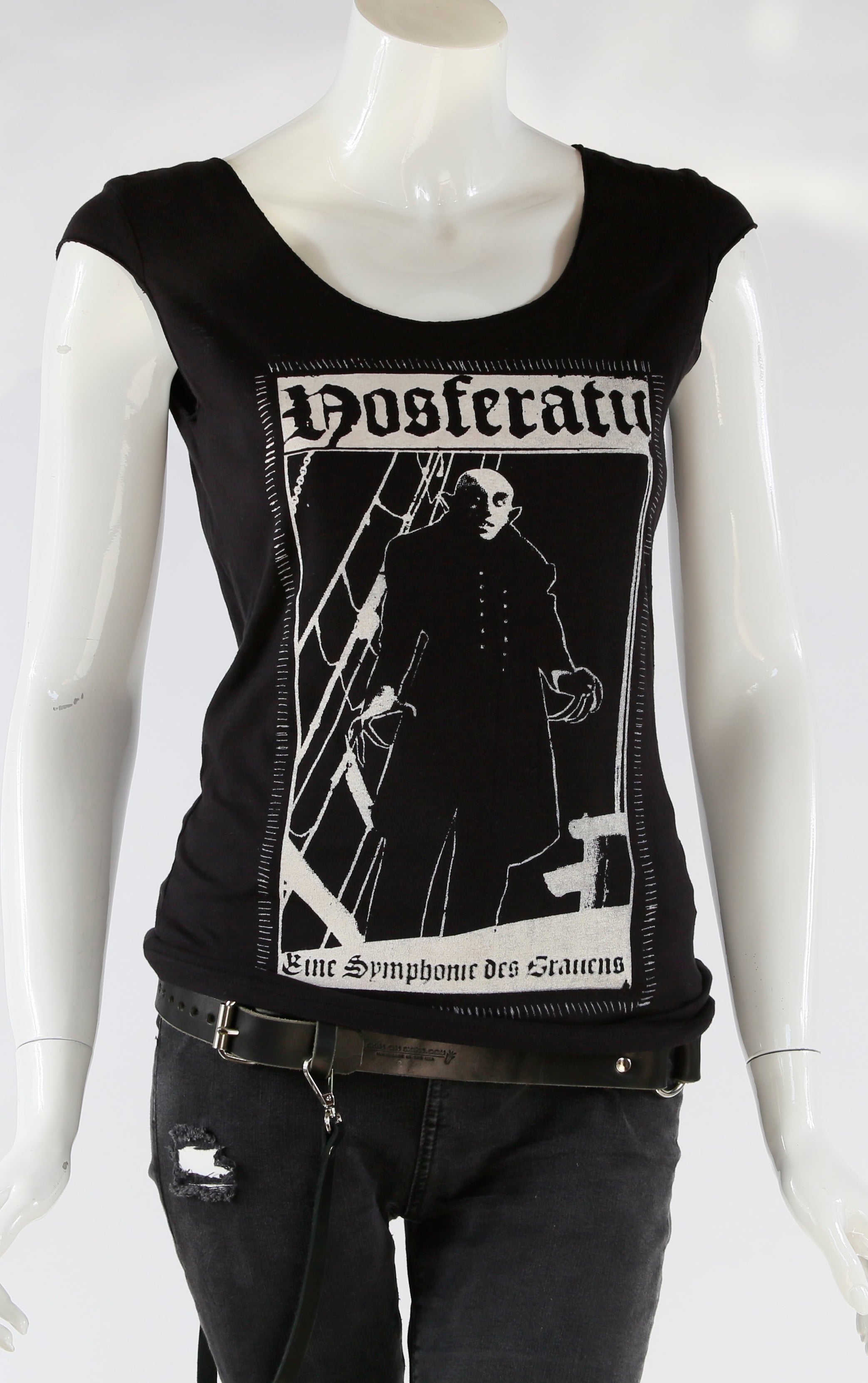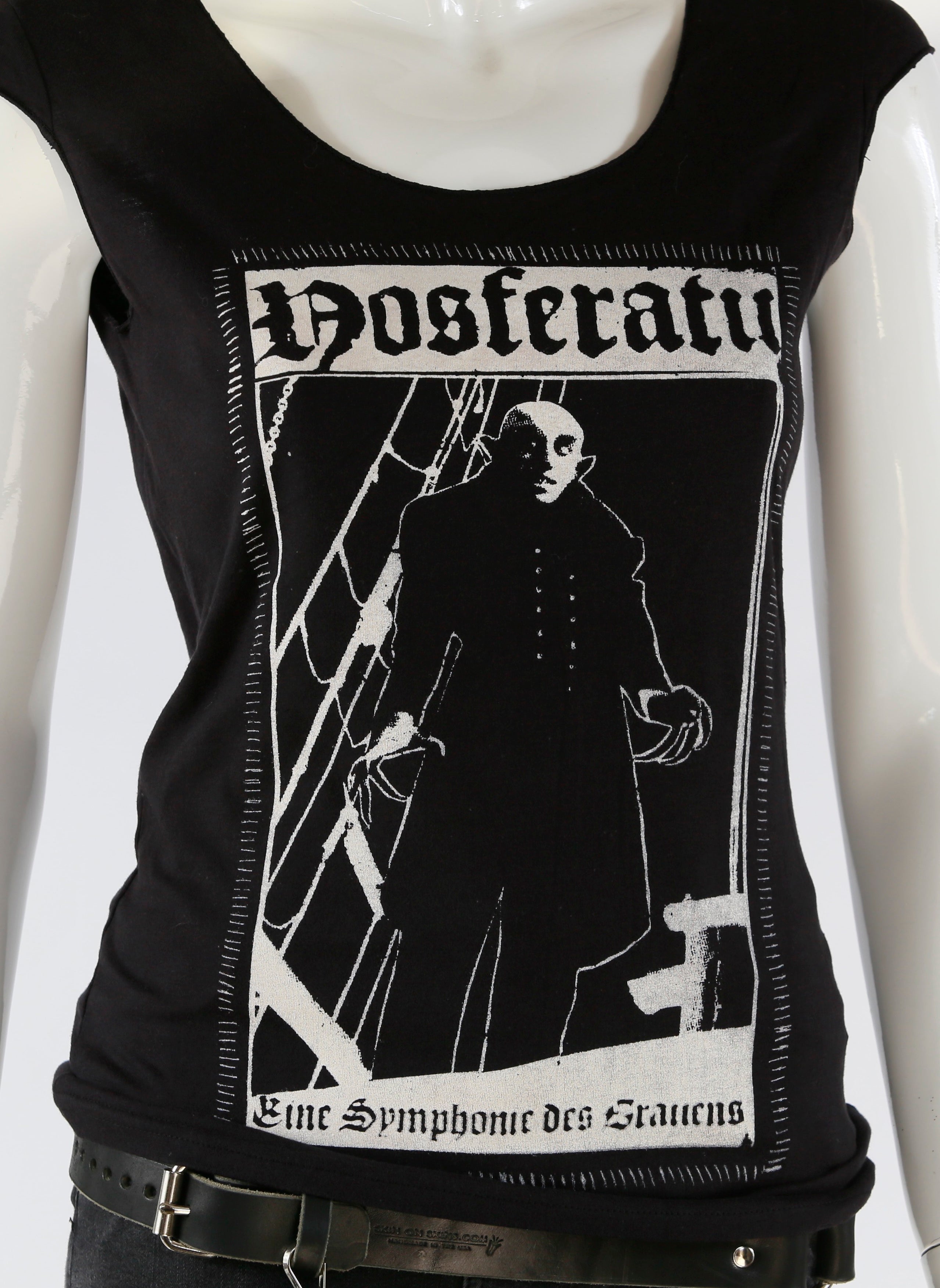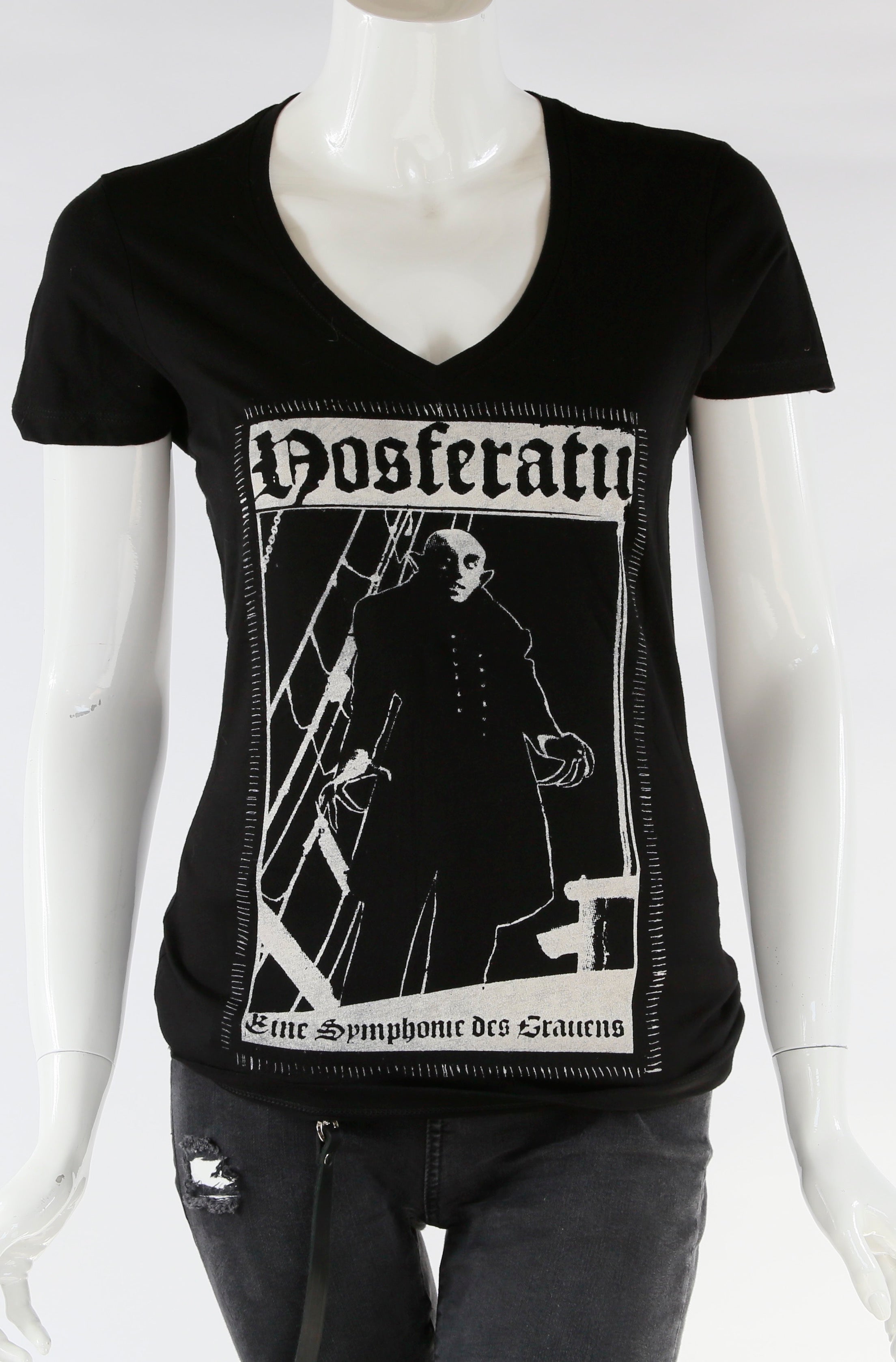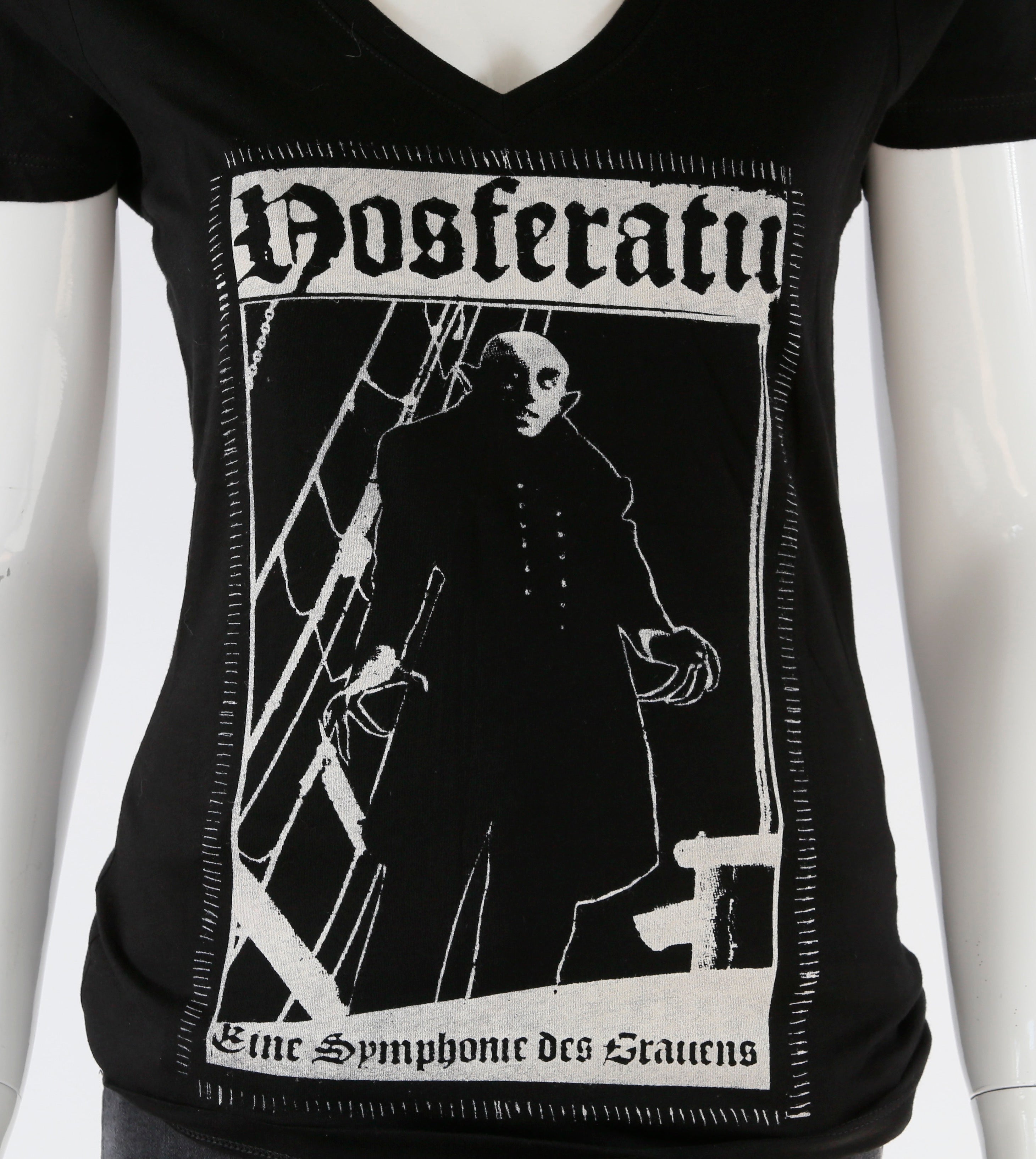 Korrupt Label
Nosferatu Women's Tee
Nosferatu Women's Tee
Although the Nosferatu mythology has existed for centuries, this design is one of our newest additions. An acknowledgement of forces unknown, this tee delves into the dark world of horror and the supernatural, and pays homage to the 1922 F. W. Murnau film.
As an unauthorized adaptation of Bram Stoker's Dracula (1897), the vampire Count Orlok is prominently featured on this tee, along with his trademark claws and pointy ears. Screen printed in white/discharge ink on a 100% cotton jersey.
Available in our "rocker" cut (gentle scoop neck with cap sleeve) and v-neck cut (gentle V neck with regular sleeve).
Please Note: Each shirt may vary slightly in stylizing, color, printing, and/or distressing.