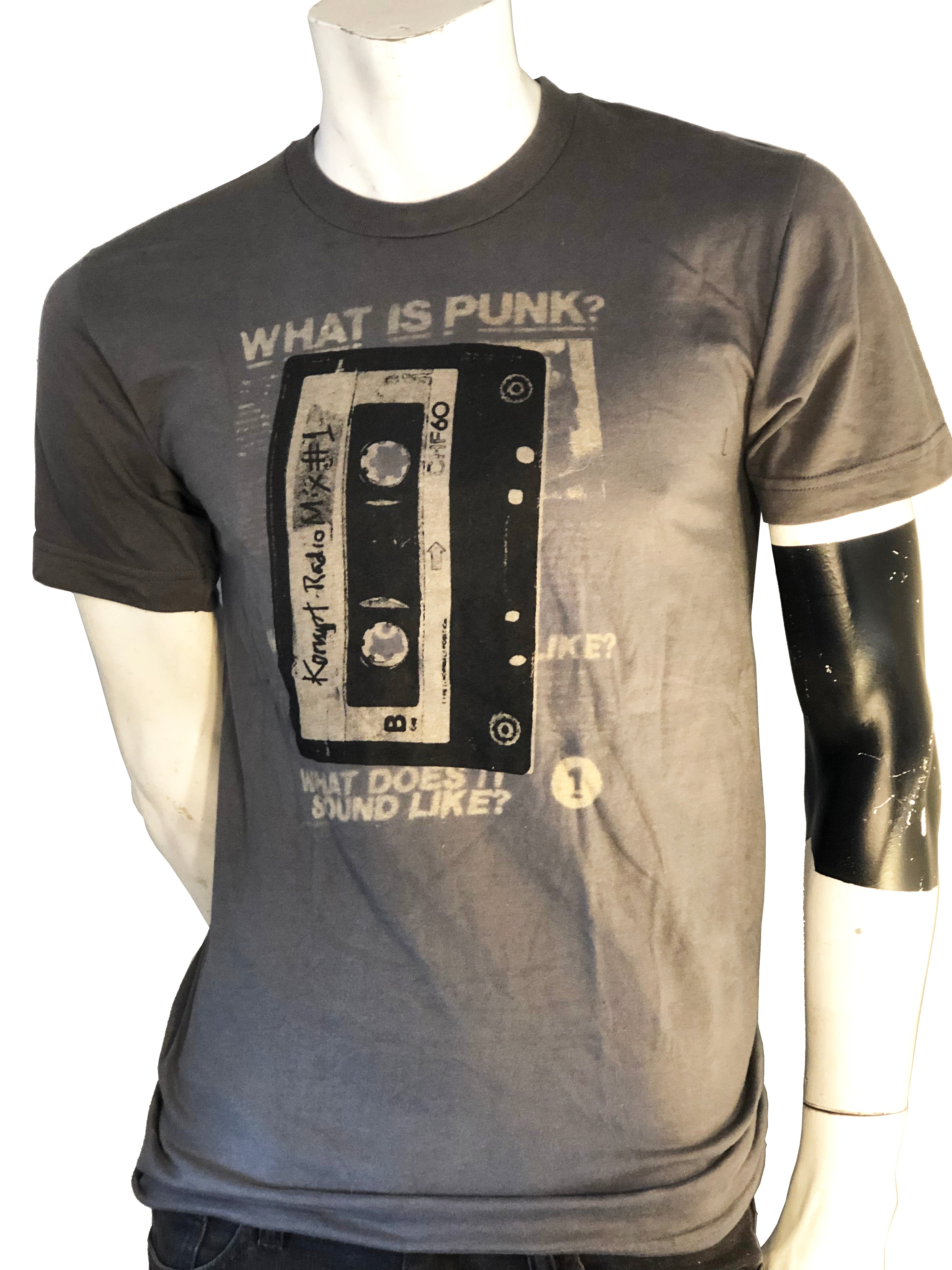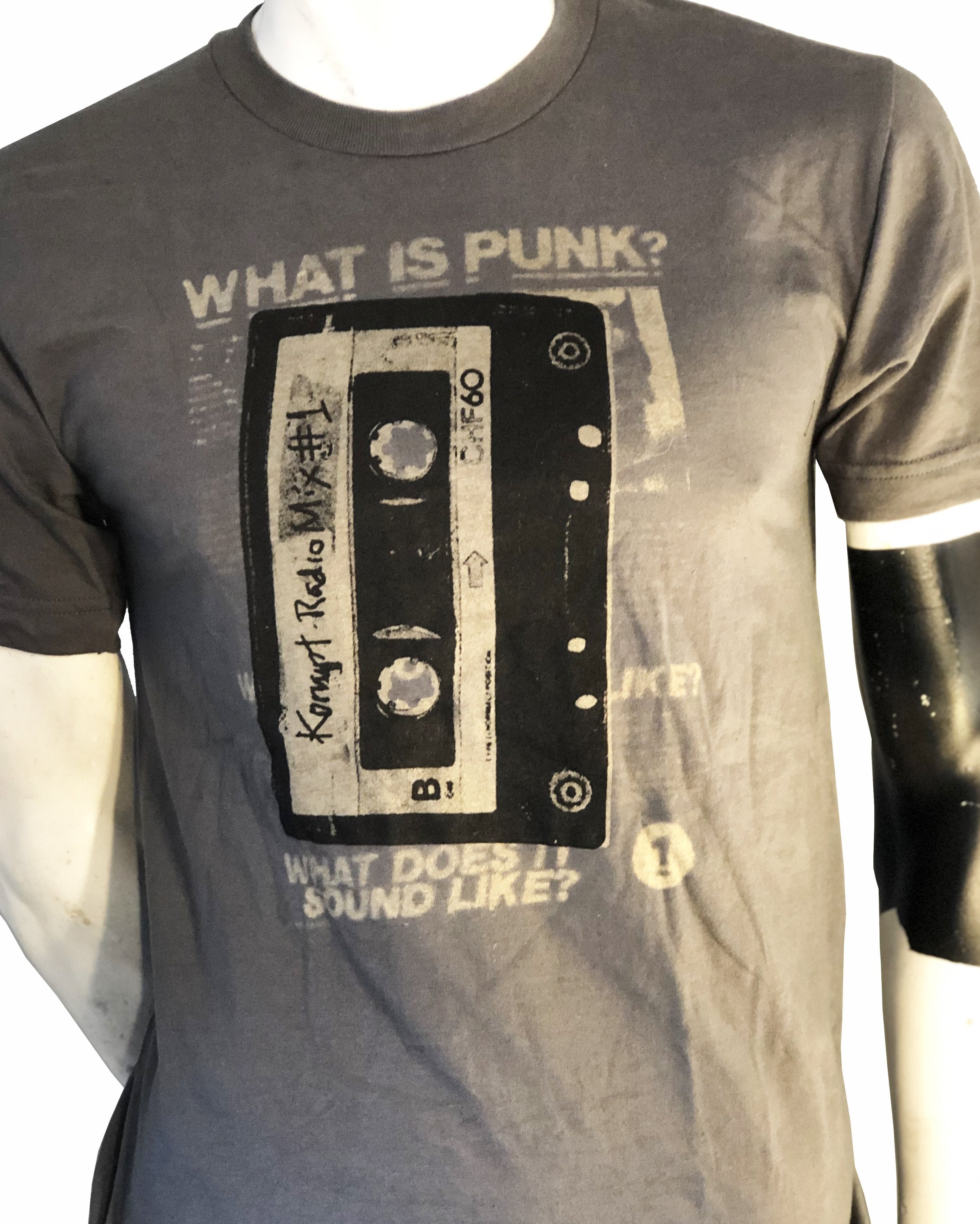 NEW Korrupt Label
Mixtape Men's Tee
Mixtape Men's Tee 
An homage to the media of choice for music in the 1980s, and a celebration in particular of the "mixtape" friends and lovers would make for each other, typically recorded off the radio.
Graphics are presented collage style, a favorite creative approach for live music flyers for punk & rock shows of the1970s and 1980s.
This design is screen printed in a discharge and black ink as a halftone on a grey 100% cotton jersey shirt.
Please Note: Each shirt may vary slightly in stylizing, color, printing, and/or distressing.