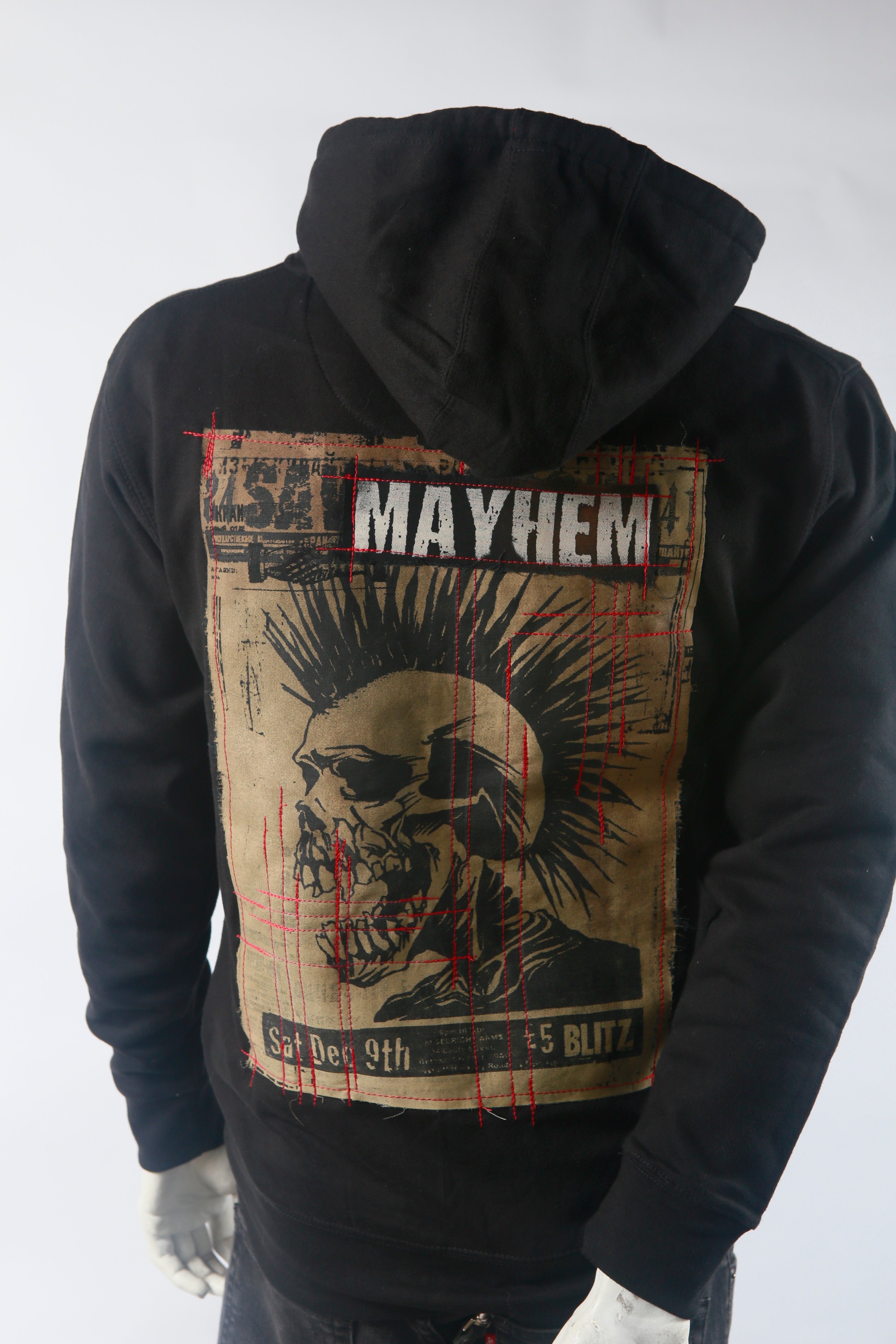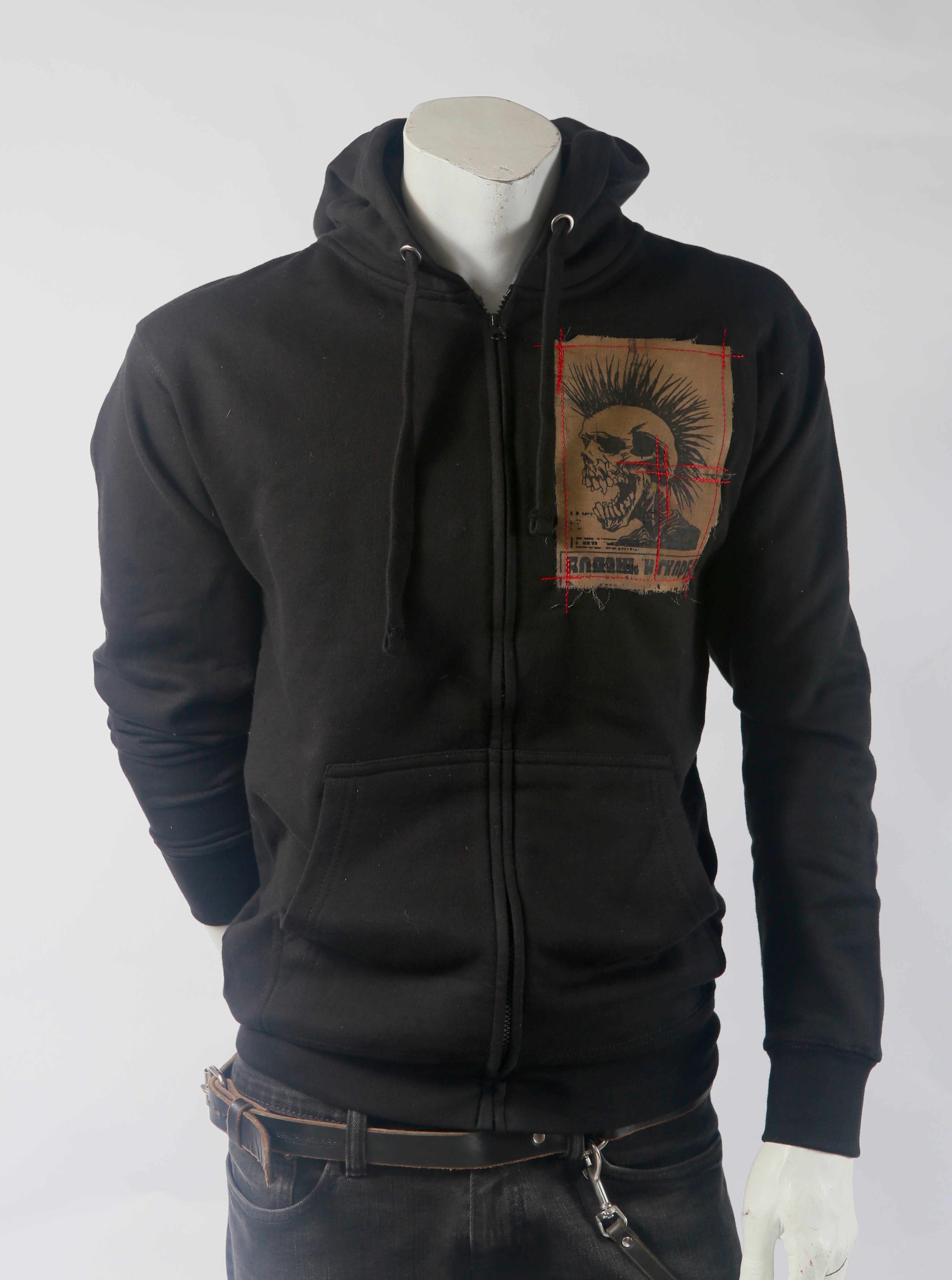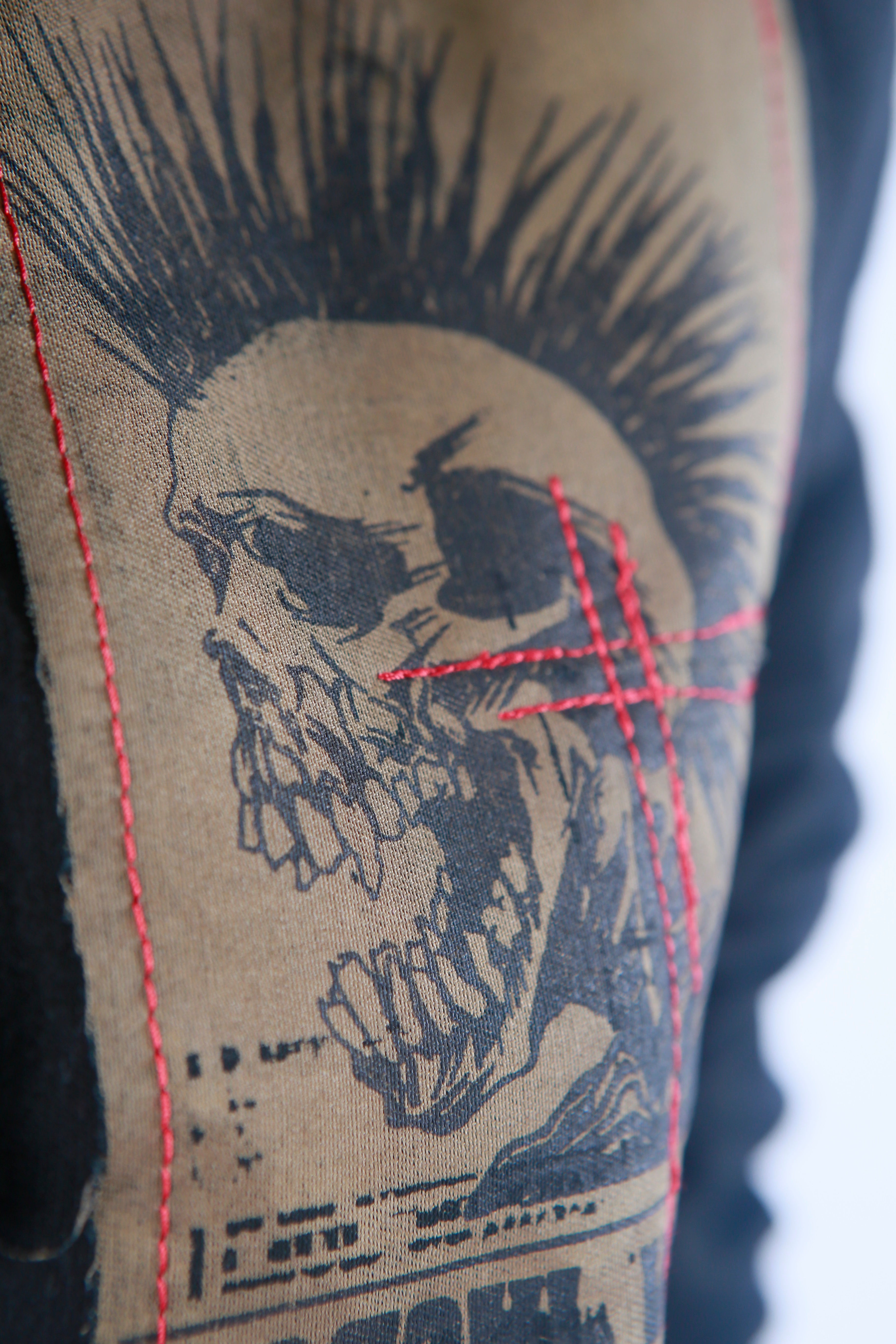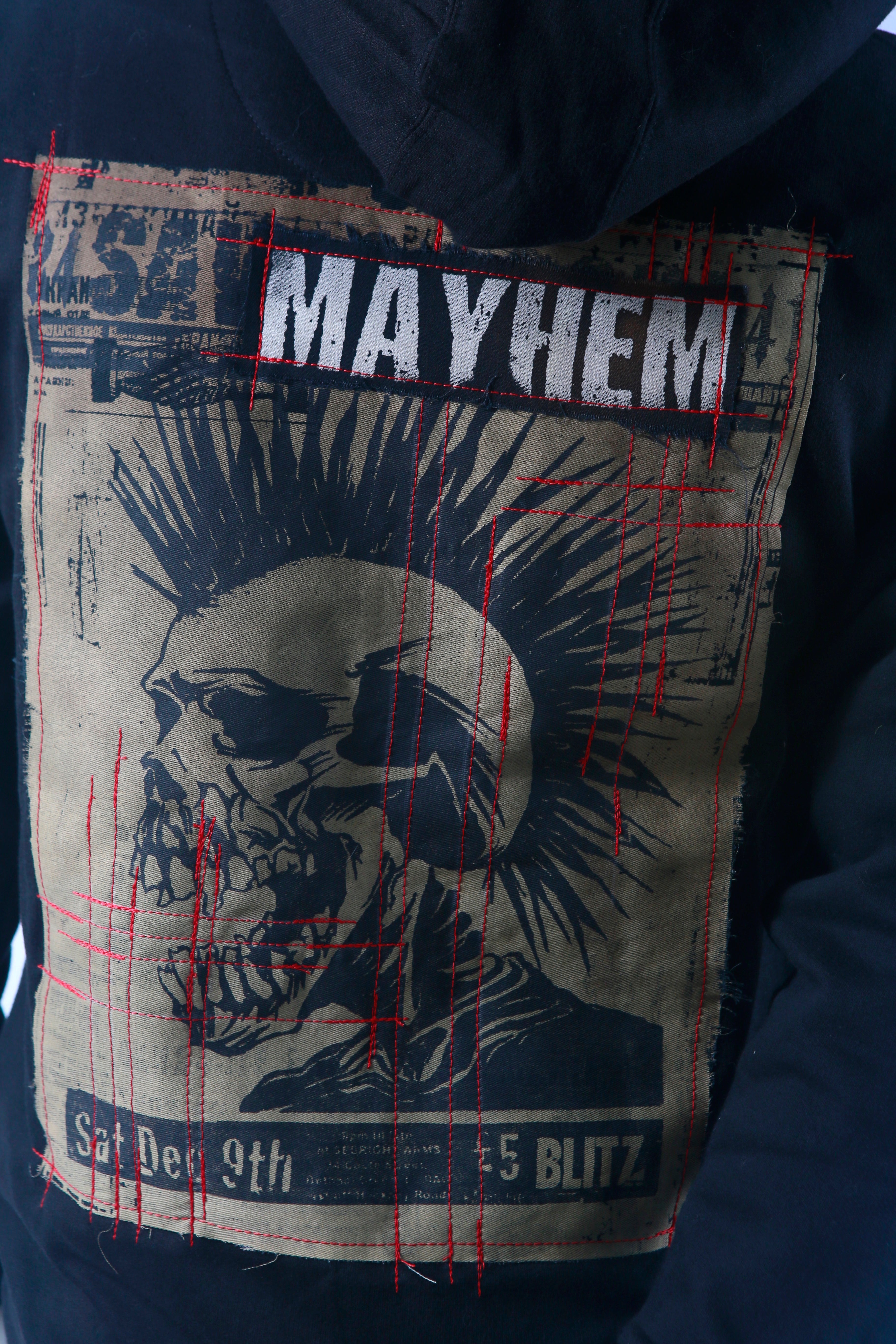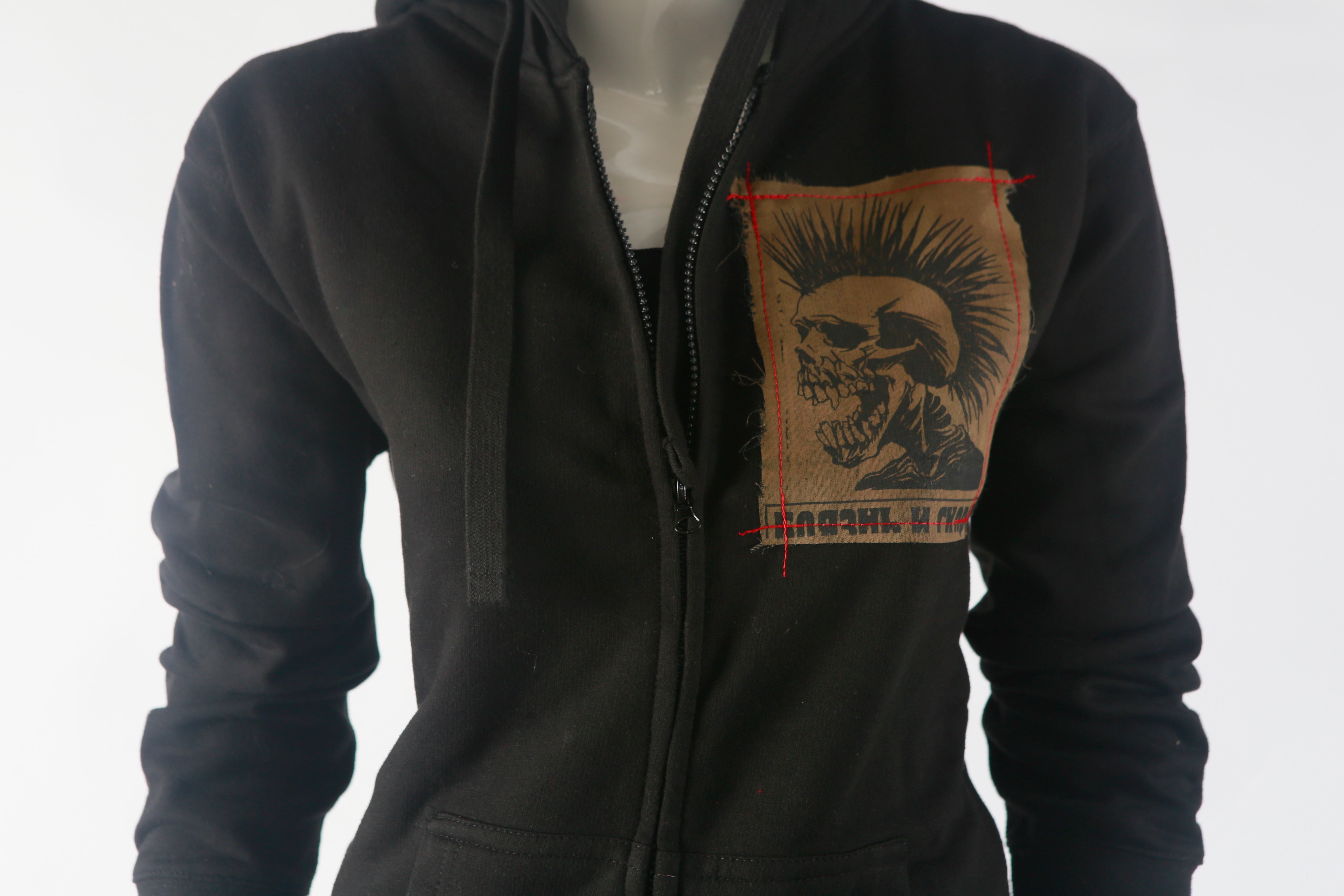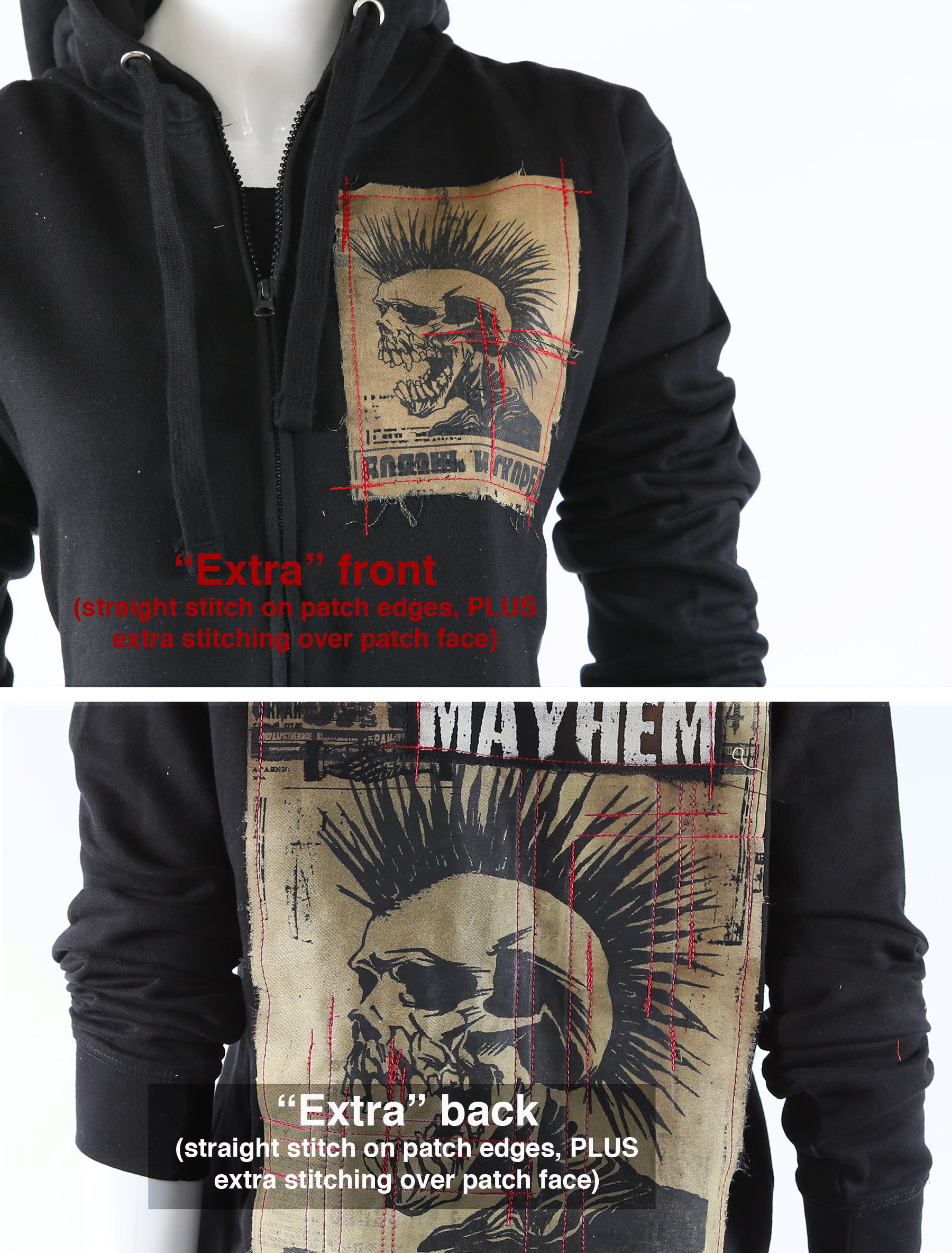 Korrupt Label
Mayhem Zip-Up Hoodie (Unisex)
Mayhem Zip-Up Hoodie (Unisex)
An intense twist on our Korrupt Label Savage Soul design, and with a nod to punk legends The Exploited, this zip-up hoodie ratchets up the zombie rocker concept to the next level.
Our Mayhem zip-up has screen printed stylized patches on front and back. Patches are white/discharge ink on a black cotton and black ink on a tea dyed white cotton. This divergent zip-up is both fierce and functional with ample front pockets. Black 80% cotton / 20% polyester blend. 
Our signature "stylizing" with appliqué patches creates additional dimension, with  a red or black straight stitch accents on each patch. EXTRA stitching detail is also available on this piece, with additional red accent stitches over the face breast and back patches for that total punk rock look.
Please Note: Each hoodie may vary slightly in stylizing, color, printing, and/or distressing. Unisex sizing XS thru XXL.