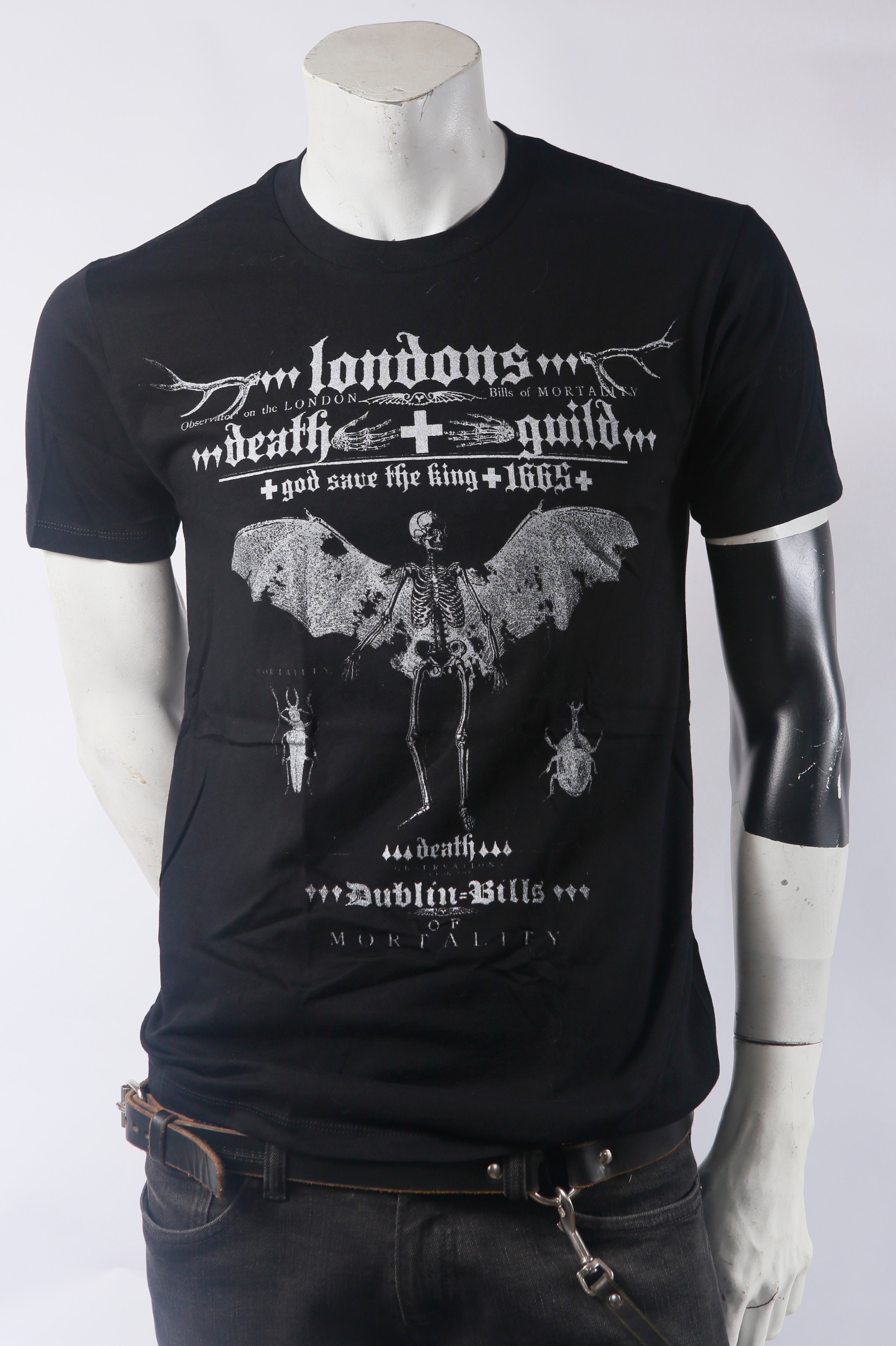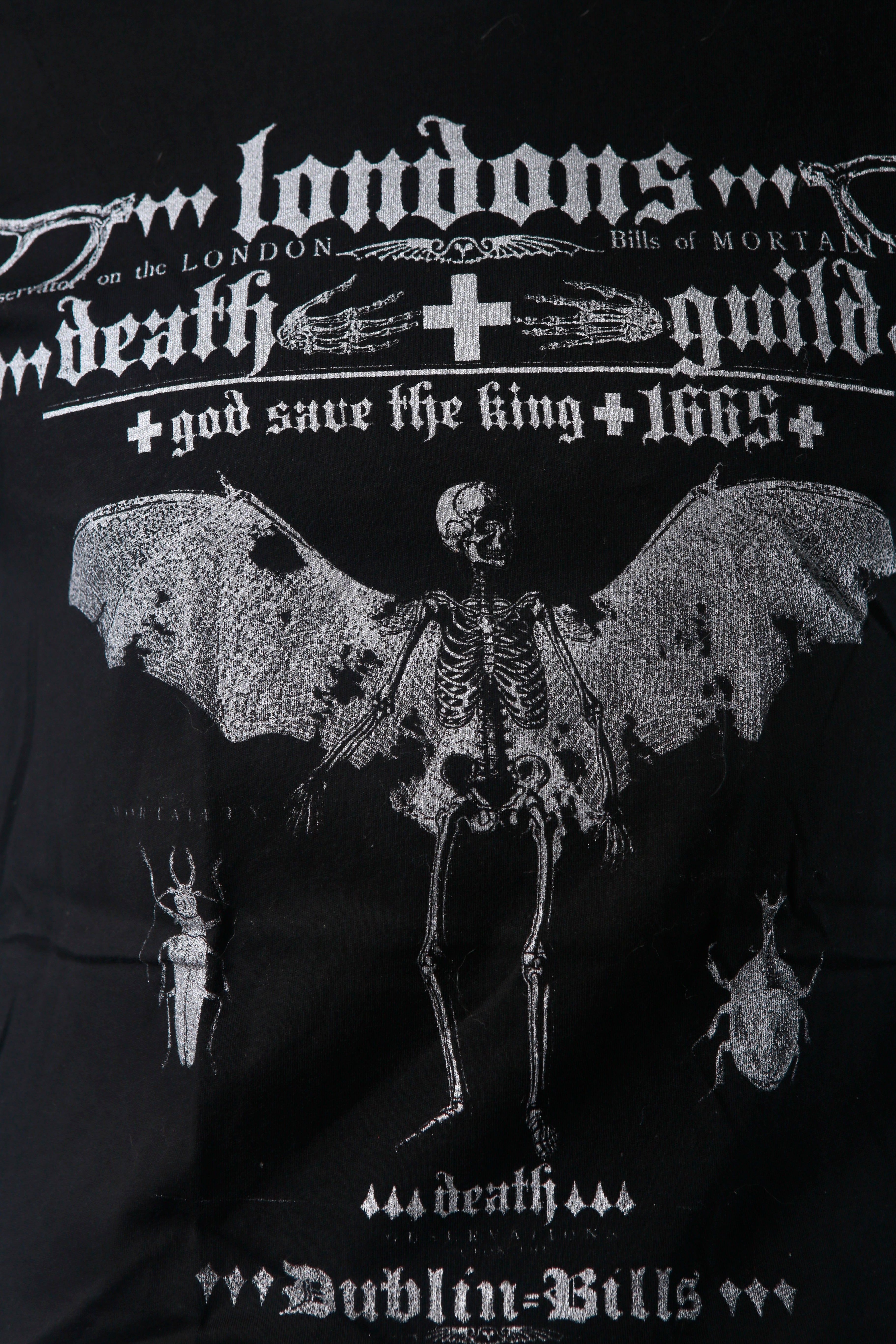 Korrupt Label
Londons Death Guild Men's Tee
 Londons Death Guild Men's Tee
Inspired by London's 1348 Black Death of which many people have heard, that epidemic and the Great Plague of 1665 are only two of nearly 40 outbreaks the British city suffered between 1348 and 1665. 
These two terrible outbreaks killed thousands of Londoners. However, throughout the whole of Europe the Plague is estimated to had killed 60% of the population, or about 50 million people.
Screen printed in metallic silver and dark brown ink on 100% black cotton jersey.
Please Note: Each shirt may vary slightly in stylizing, color, printing, and/or distressing.