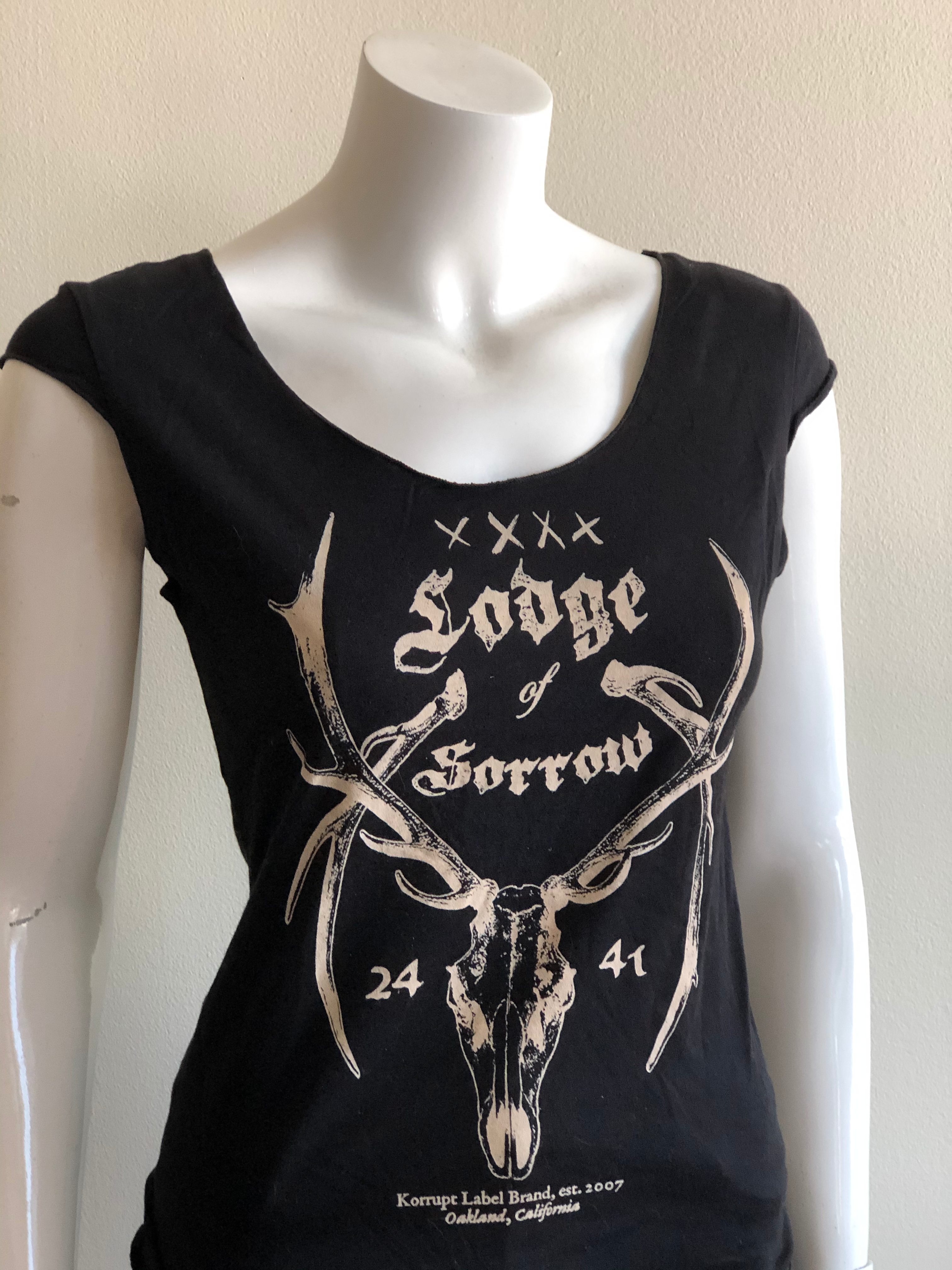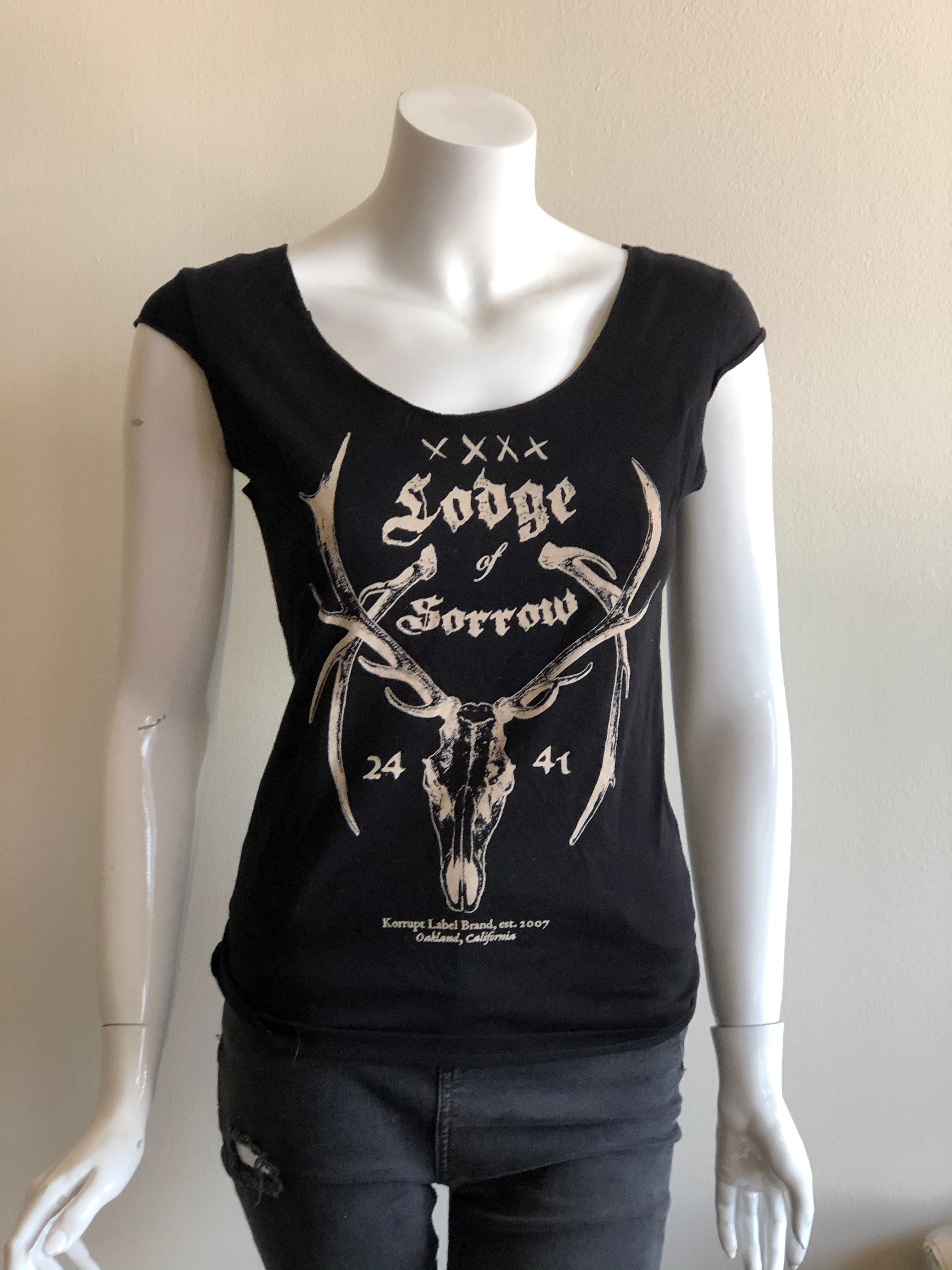 NEW Korrupt Label
Lodge of Sorrow Women's Tee
Lodge of Sorrow Women's Tee
If Miss Havesham (or "Little Edie" Bouvier Beale, if you prefer a more contemporary reference) had a favorite tee. Inspired by the grand yet haunting estates of the UK countryside, this design evokes the backdrop of wealth and splendor against the bittersweet feelings of ennui, regret and sadness.
Screen printed on the front using discharge on 100% cotton black jersey shirt. Mini cap sleeve "rocker cut".
Please Note: Each shirt may vary slightly in stylizing, color, printing, and/or distressing.