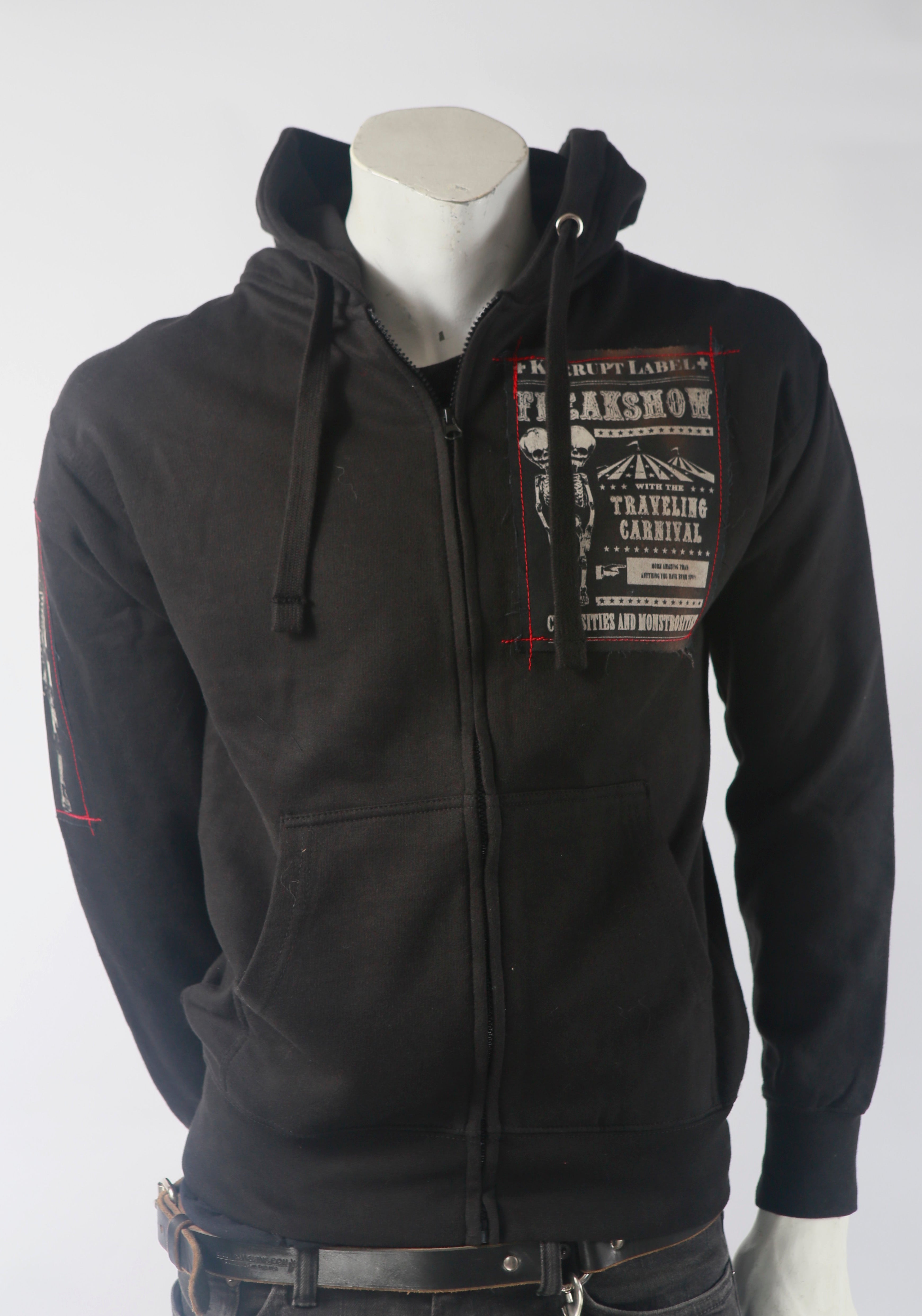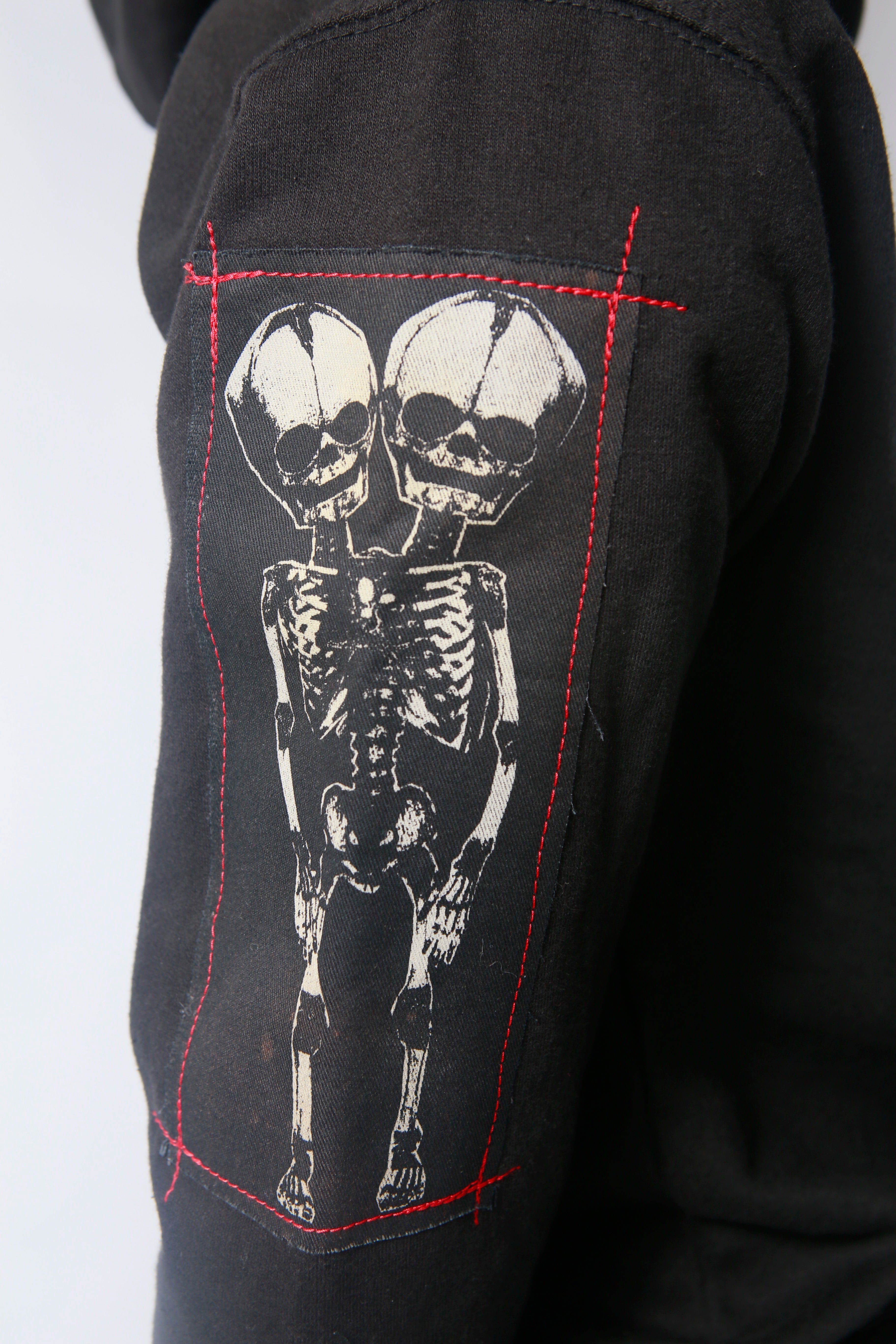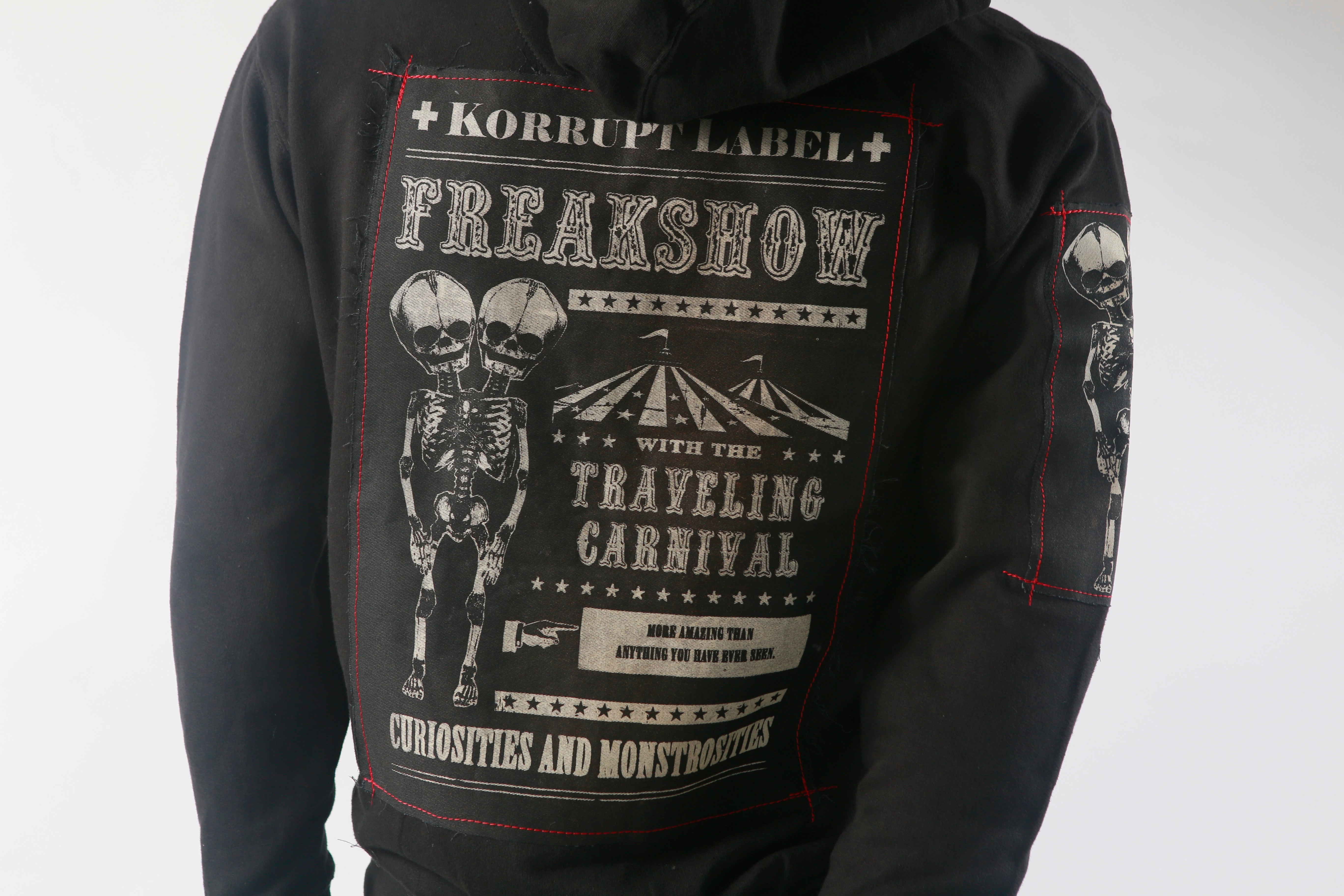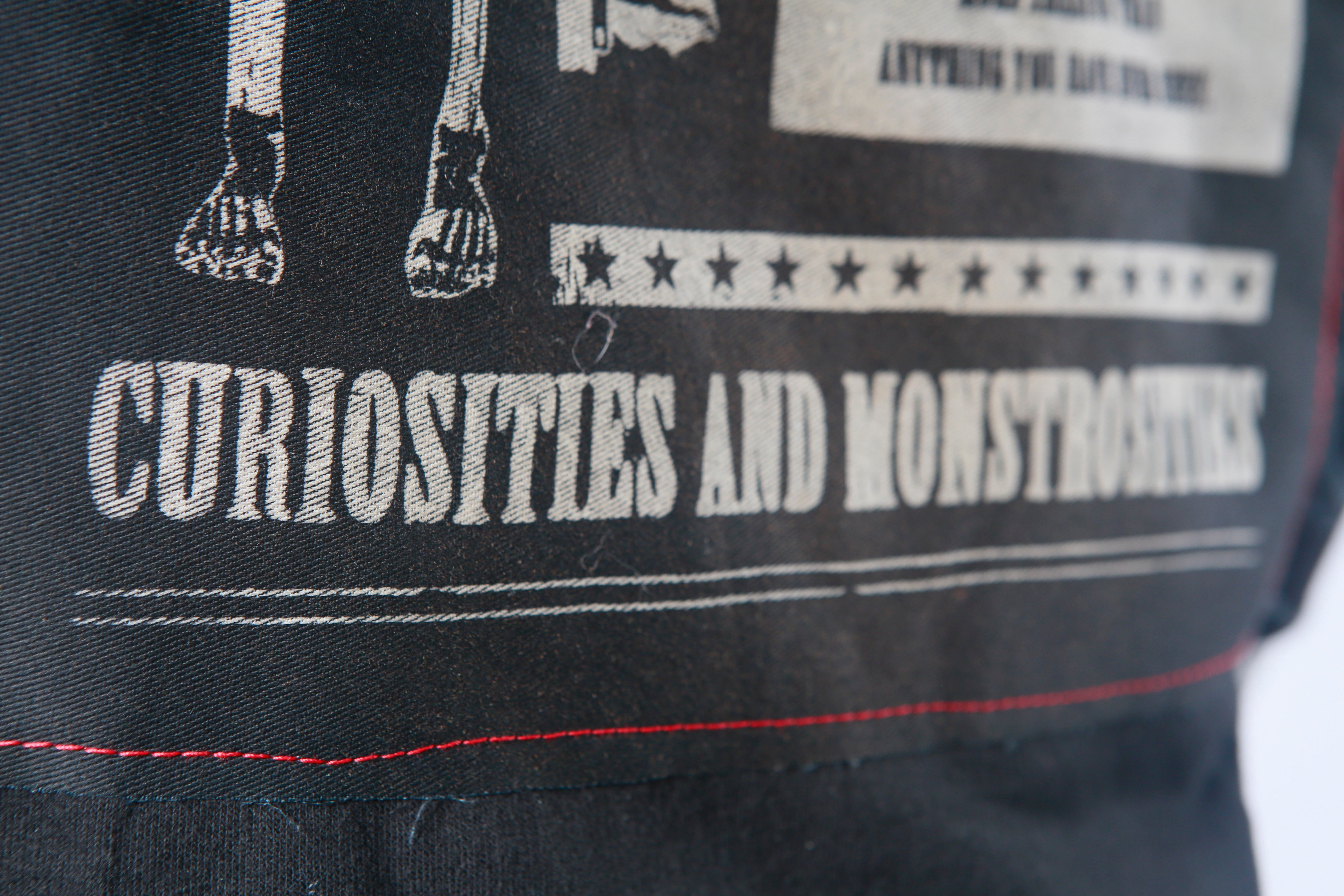 Korrupt Label
Freakshow Zip-Up Hoodie (Unisex)
Freakshow Zip-Up Hoodie (Unisex)
Inspired by the traveling circuses of the 1800s, this design focuses in on one infamous aspect many of those carnivals featured: the Freakshow.    
The design builds on that theme with apropos graphics and fonts composed into several screen printed stylized patches on the front, back and sleeve. Patches are white/discharge ink on a black cotton. Ample side pockets provide lots of room to haul your favorite odd accoutrements. Black 80% cotton / 20% polyester blend. 
Our signature "stylizing" with appliqué patches creates additional dimension, with  red straight stitch accents on each patch.
Please Note: Each hoodie may vary slightly in stylizing, color, printing, and/or distressing. Unisex sizing XS thru XXL.