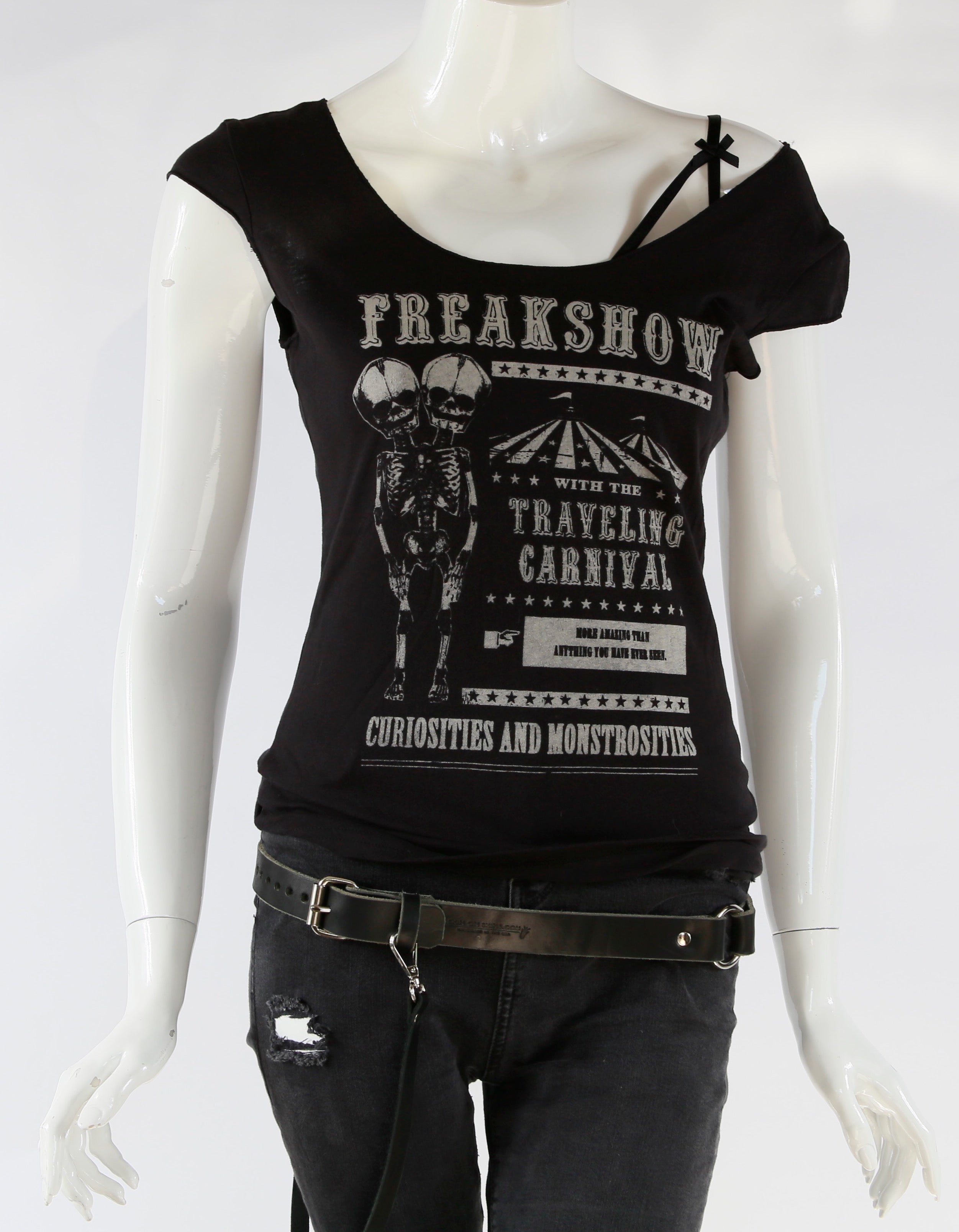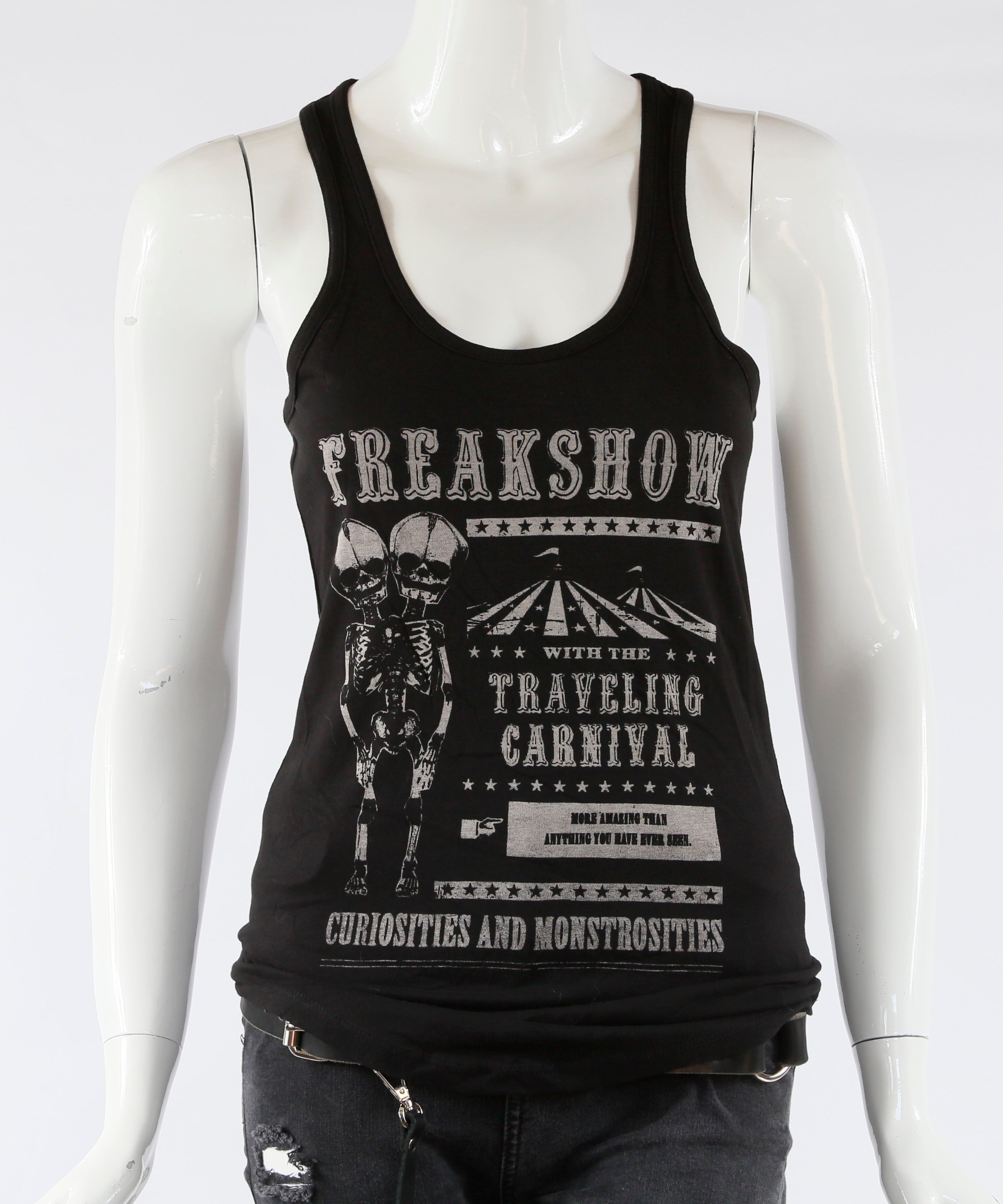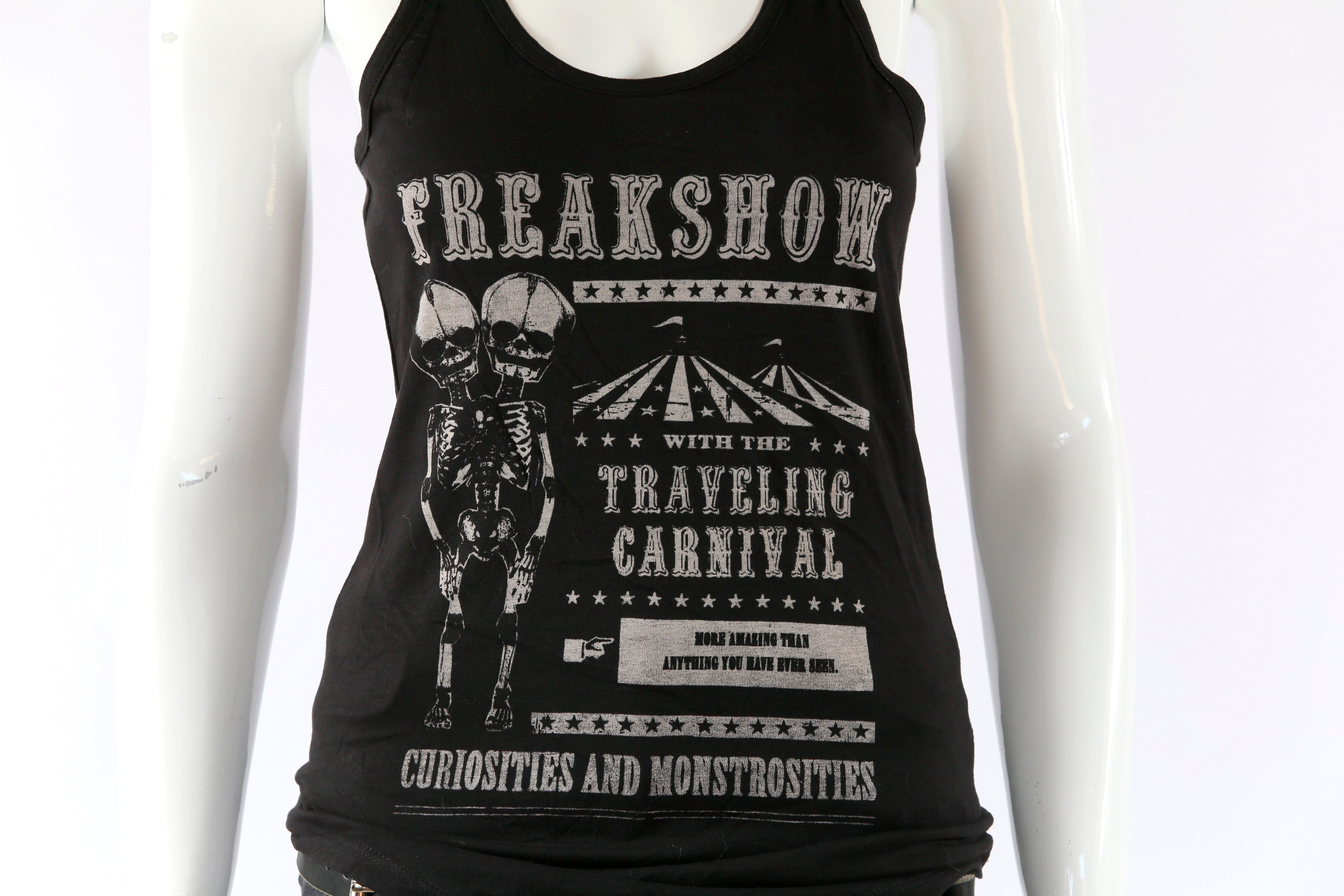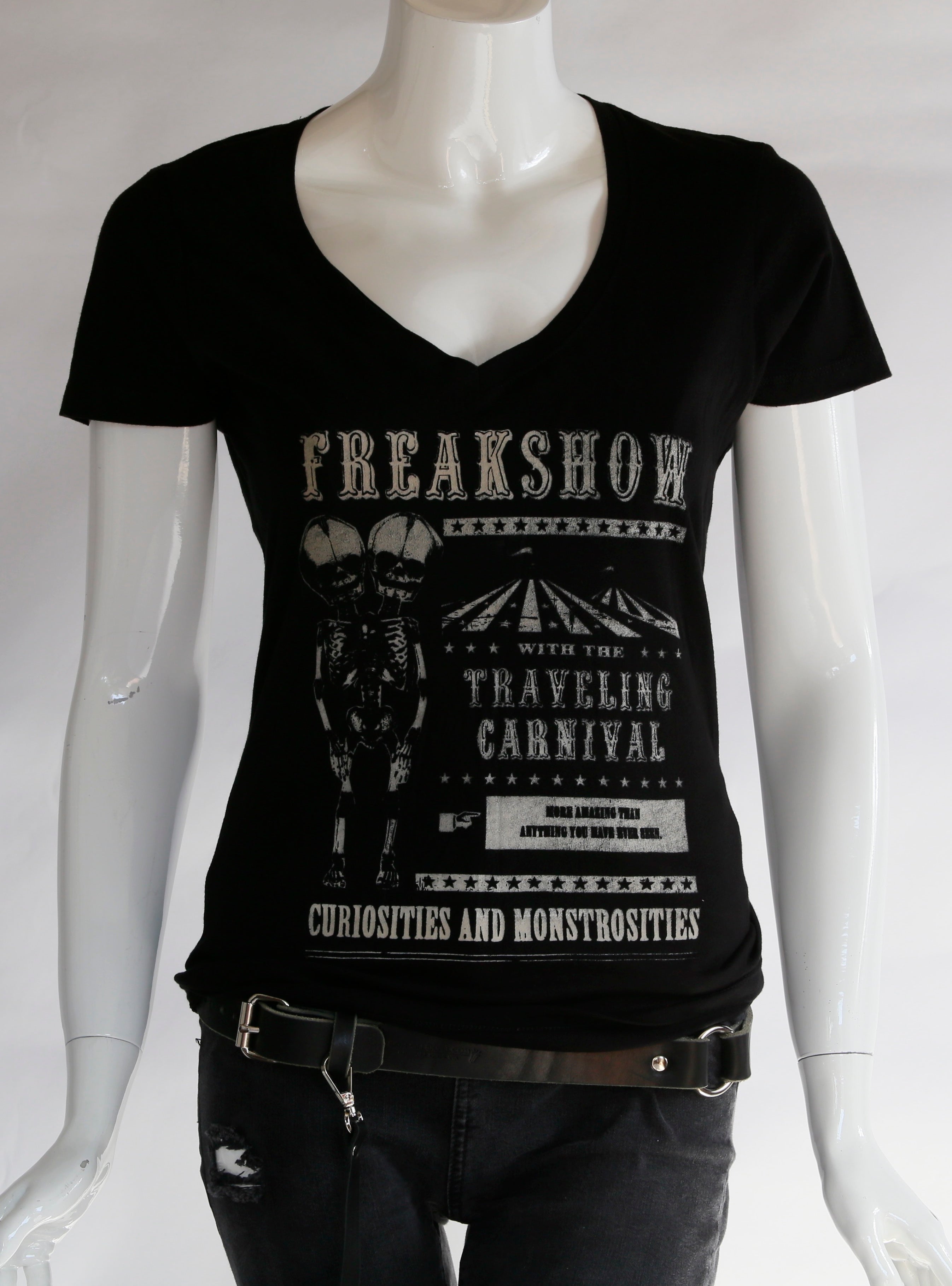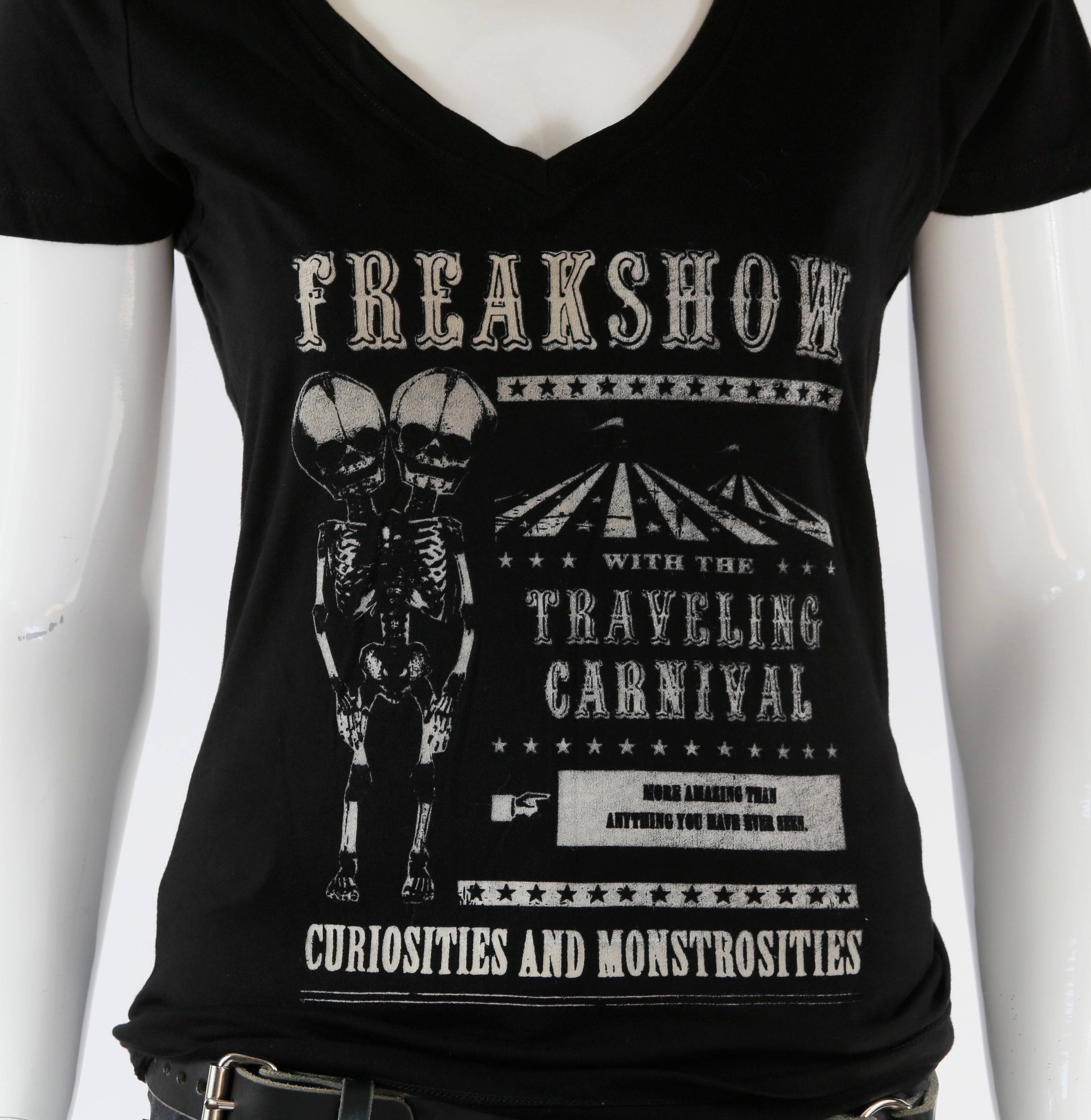 Korrupt Label
Freakshow Women's Tee
Freakshow Women's Tee
Inspired by the traveling circuses of the 1800s, this tee focuses in on one infamous aspect many of those carnivals featured: the freakshow.    
The design of this tee builds on that theme with apropos sideshow graphics and fonts in a discharge ink on a black 100% cotton jersey shirt.
Available in our "rocker" cut (gentle scoop neck with cap sleeve), v-neck cut (gentle V neck with regular sleeve) and tank top cut.
Please Note: Each shirt may vary slightly in stylizing, color, printing, and/or distressing.