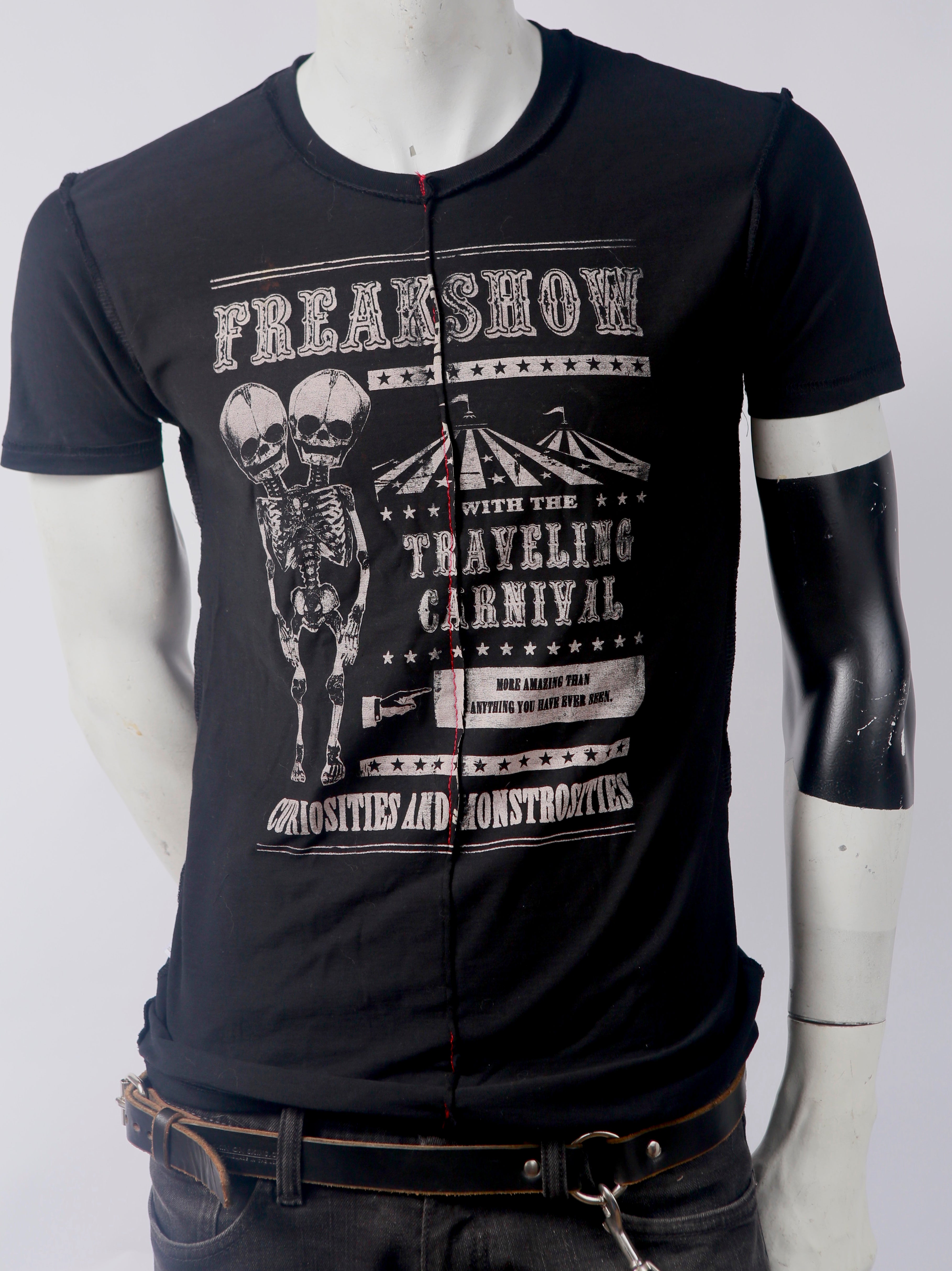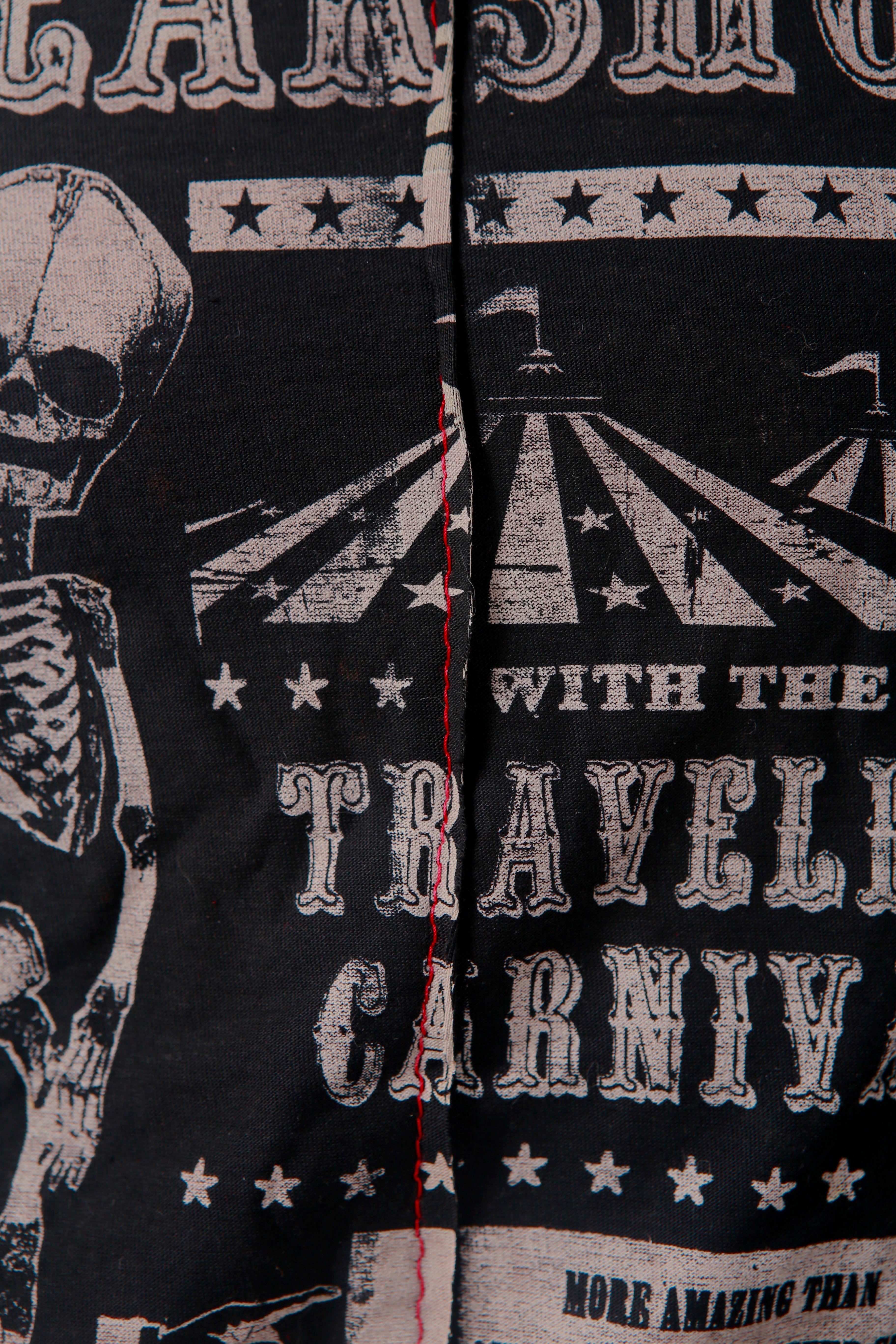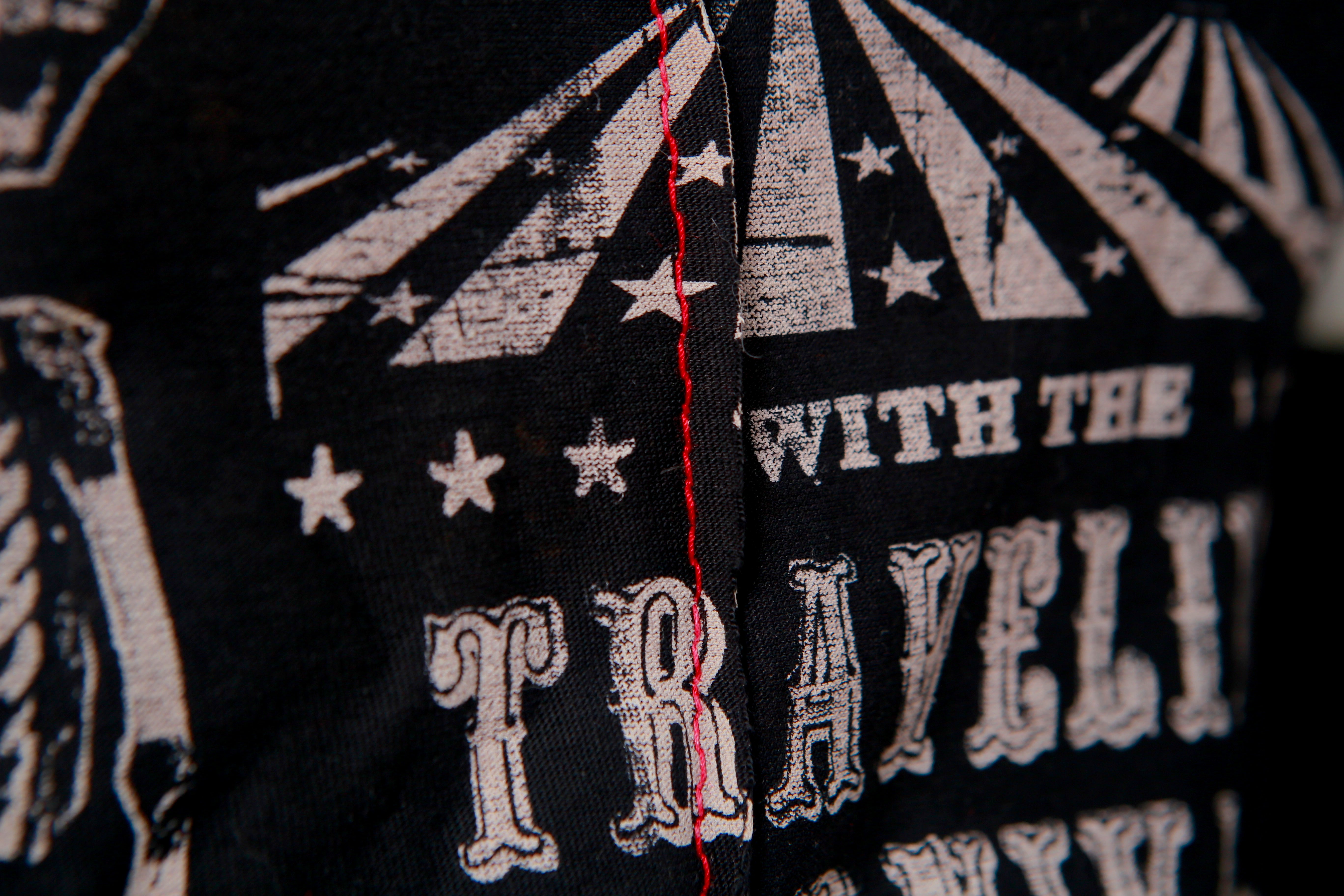 Korrupt Label
Freakshow Men's Stylized Tee
Freakshow Men's Stylized Tee
Inspired by the traveling circuses of the 1800s, this tee focuses in on one infamous aspect many of those carnivals featured: the freakshow.    
The design of this tee builds on that theme with apropos sideshow type graphics and fonts in a discharge ink on a black 100% cotton jersey shirt.
Additional "stylizing" makes this already unique design pop, with a hand-cut slit up the front of the shirt, reconstructed with a red straight stitch to accent this added dimension.
Please Note: Each shirt may vary slightly in stylizing, color, printing, and/or distressing.