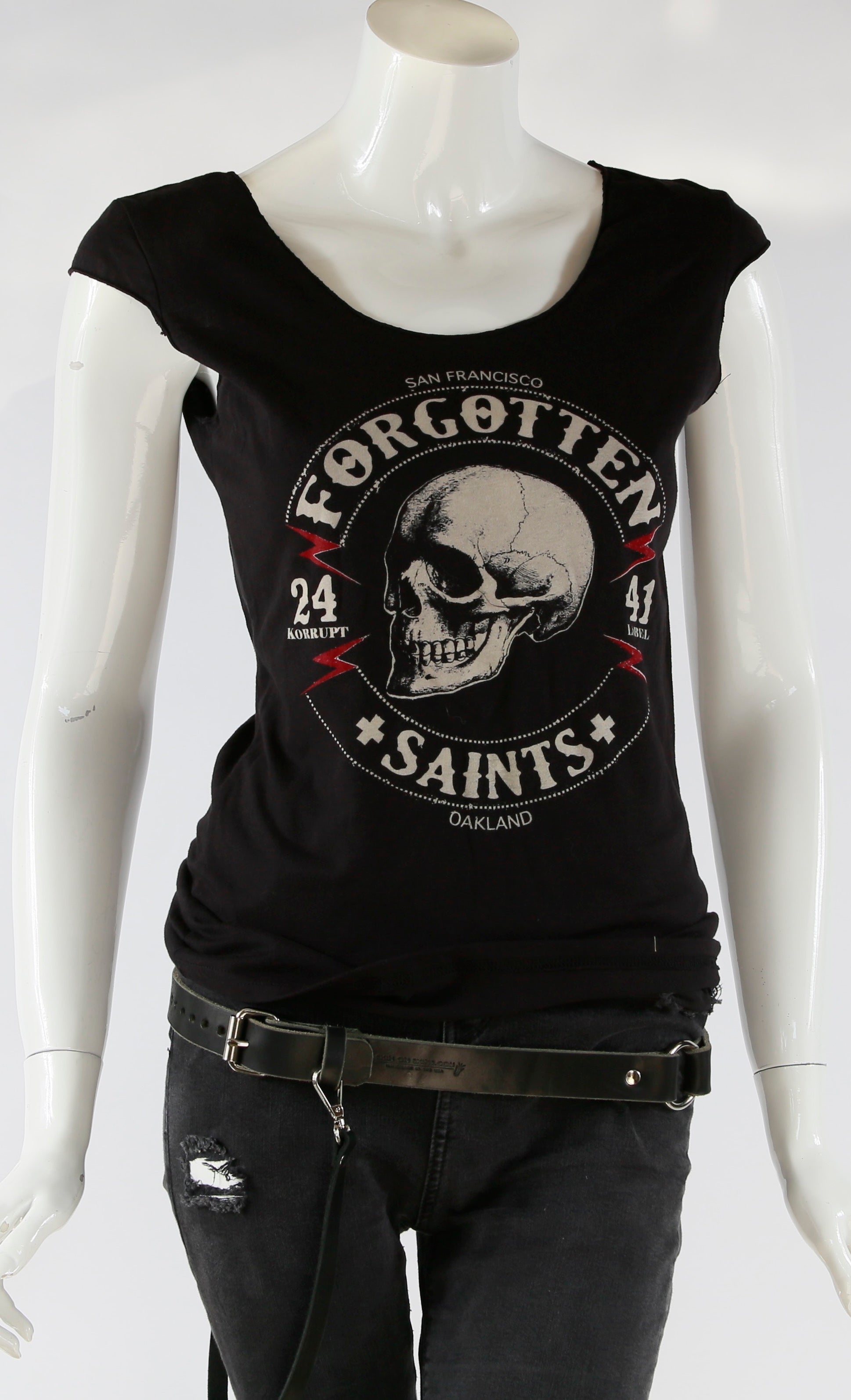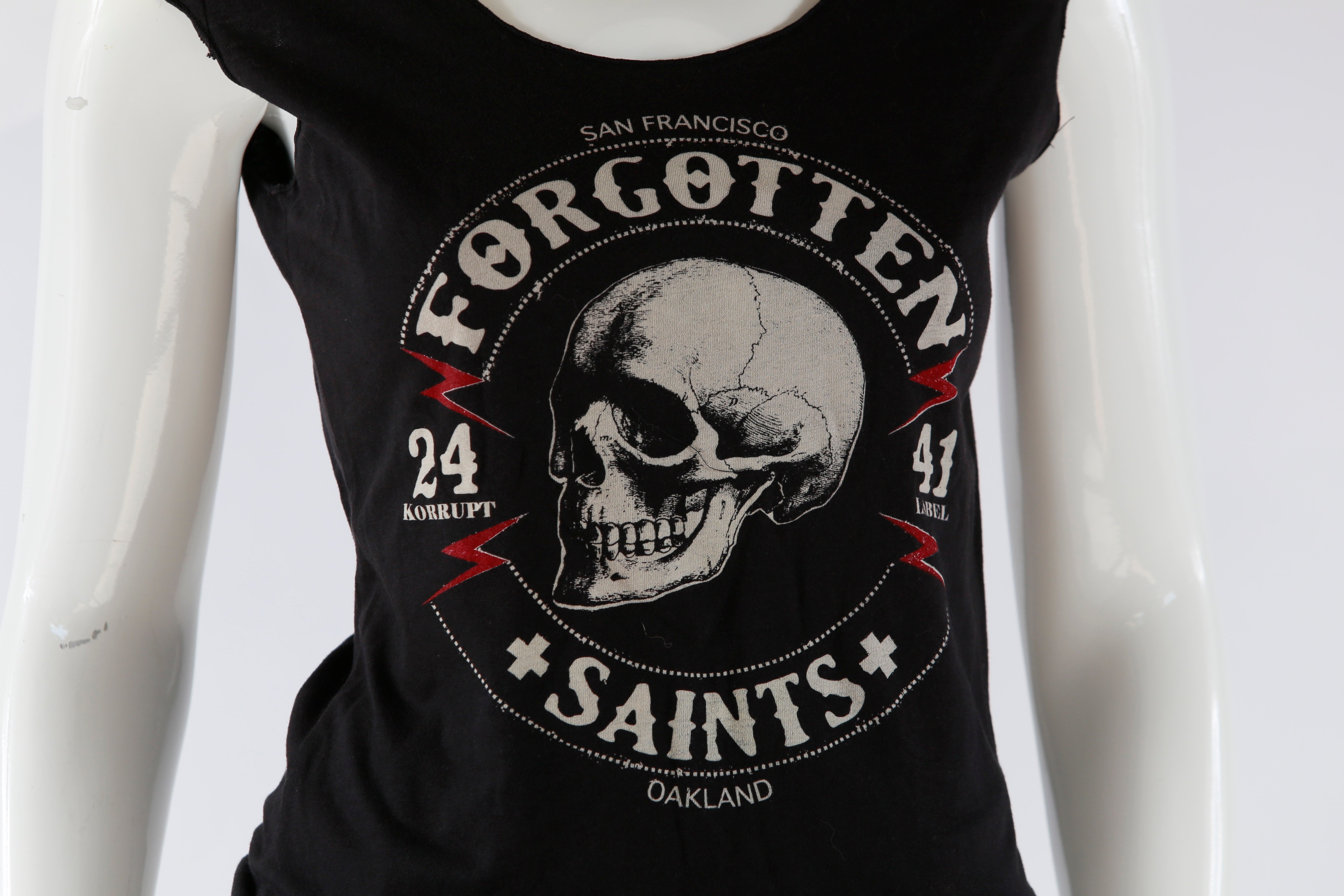 NEW Korrupt Label
Forgotten Saints Women's Tee
Forgotten Saints Women's Tee
Hard rock/metal tones reverb from this tee with its prominent skull graphic and roadie stencil font screen printed using a discharge with red ink highlights on a black 100% cotton jersey shirt.
Available in our "rocker" cut (gentle scoop neck with cap sleeve).
Please Note: Each shirt may vary slightly in stylizing, color, printing, and/or distressing.