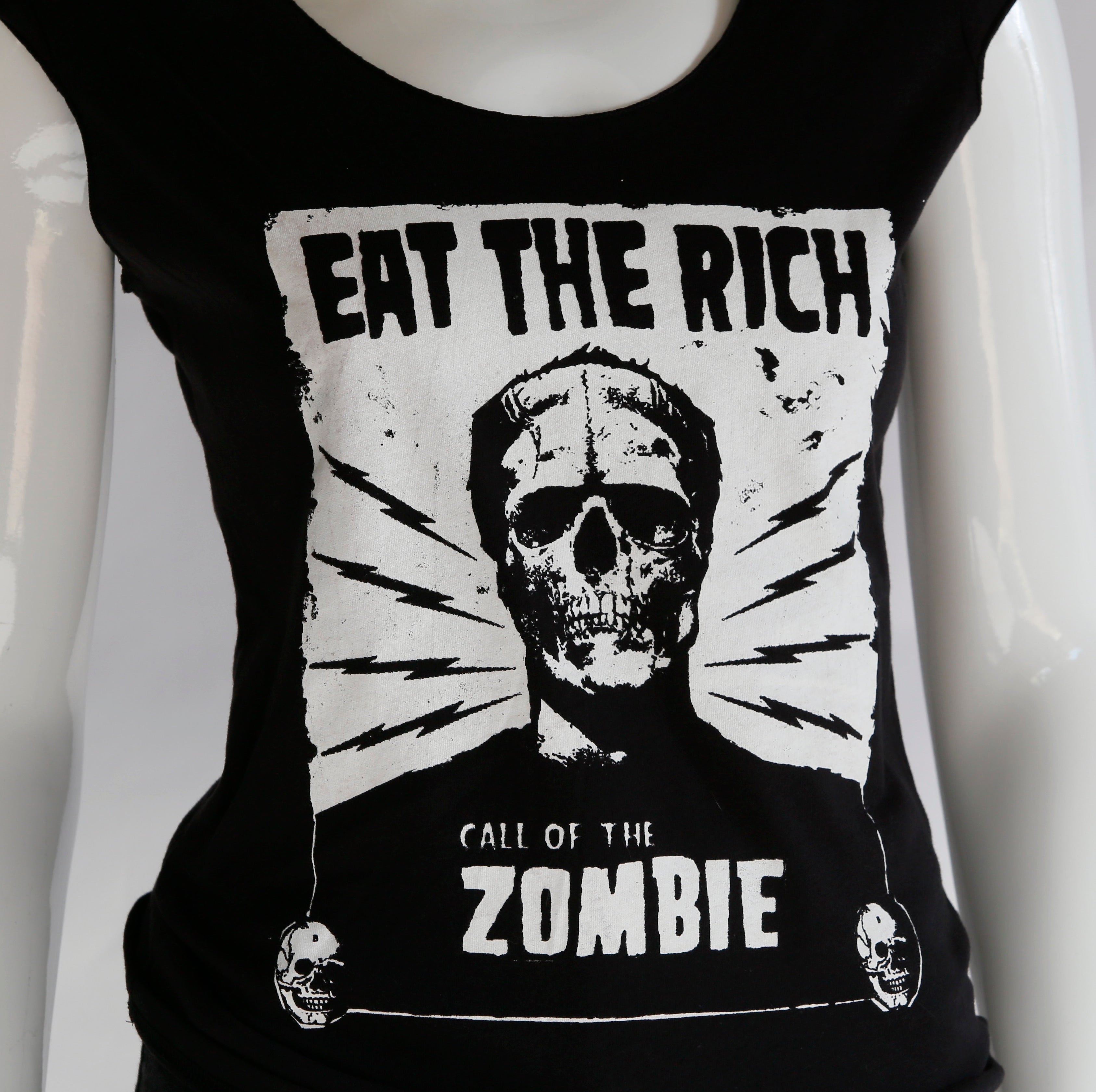 Korrupt Label
Eat The Rich Women's Tee
Eat The Rich Women's Tee
Zombie culture meets class warfare meets in this Korrupt Label tee. Eat the Rich is an abbreviation of a saying attributed to Jean-Jacques Rousseau: "When the people shall have nothing more to eat, they will eat the rich."  Screen printed using a white ink highlights on a black 100% cotton jersey shirt.
Available in our "rocker" cut (gentle scoop neck with cap sleeve).
Please Note: Each shirt may vary slightly in stylizing, color, printing, and/or distressing.