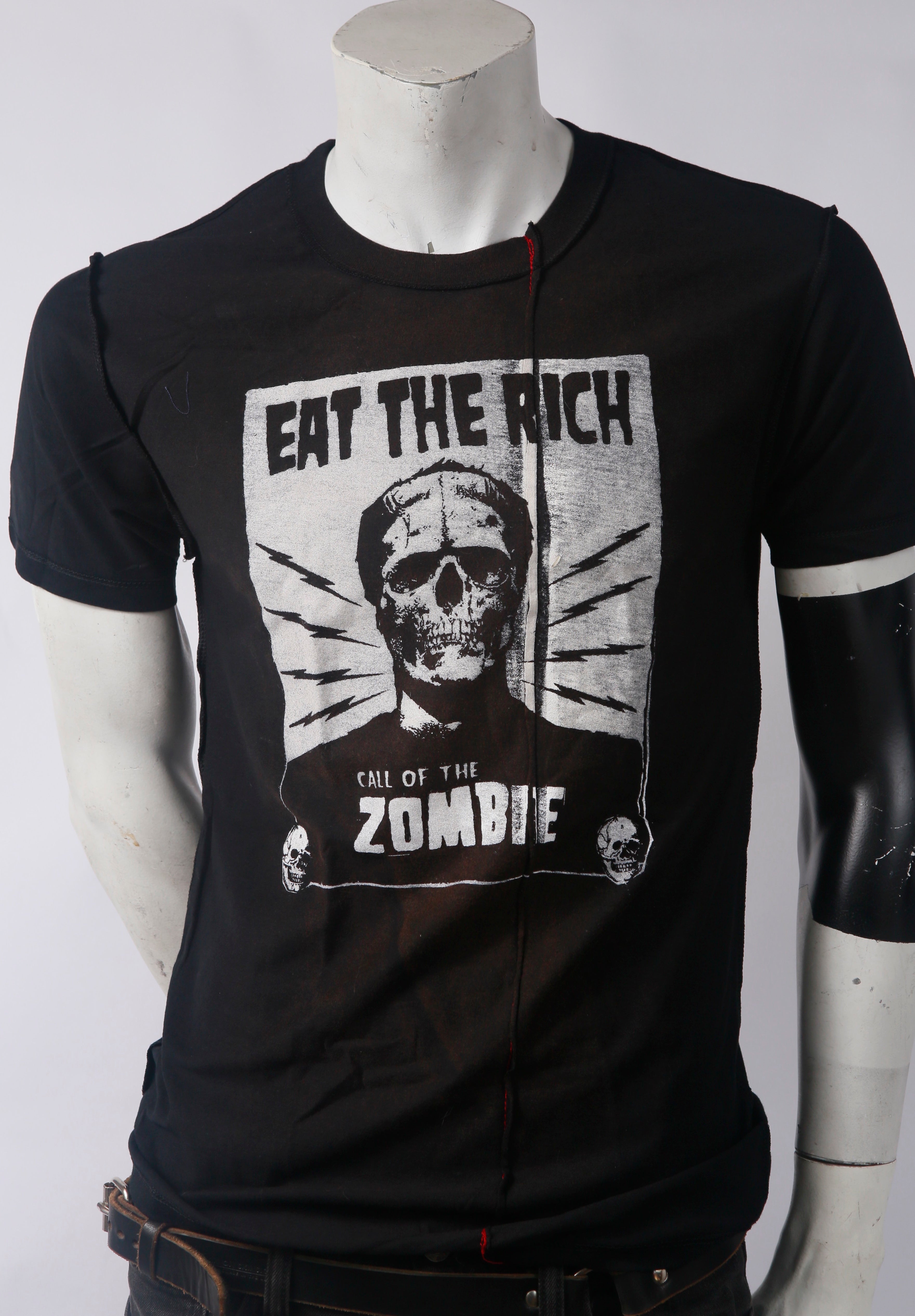 Korrupt Label
Eat The Rich Men's Stylized Tee
Eat The Rich Men's Stylized Tee
Zombie culture meets class warfare meets in this Korrupt Label tee. Eat the Rich is an abbreviation of a saying attributed to Jean-Jacques Rousseau: "When the people shall have nothing more to eat, they will eat the rich."  Screen printed using a white ink highlights on a black 100% cotton jersey shirt.
Our signature "stylizing" creates additional dimension, with a hand-cut slit up the front of the shirt, reconstructed with a red straight stitch accent.
Please Note: Each shirt may vary slightly in stylizing, color, printing, and/or distressing.