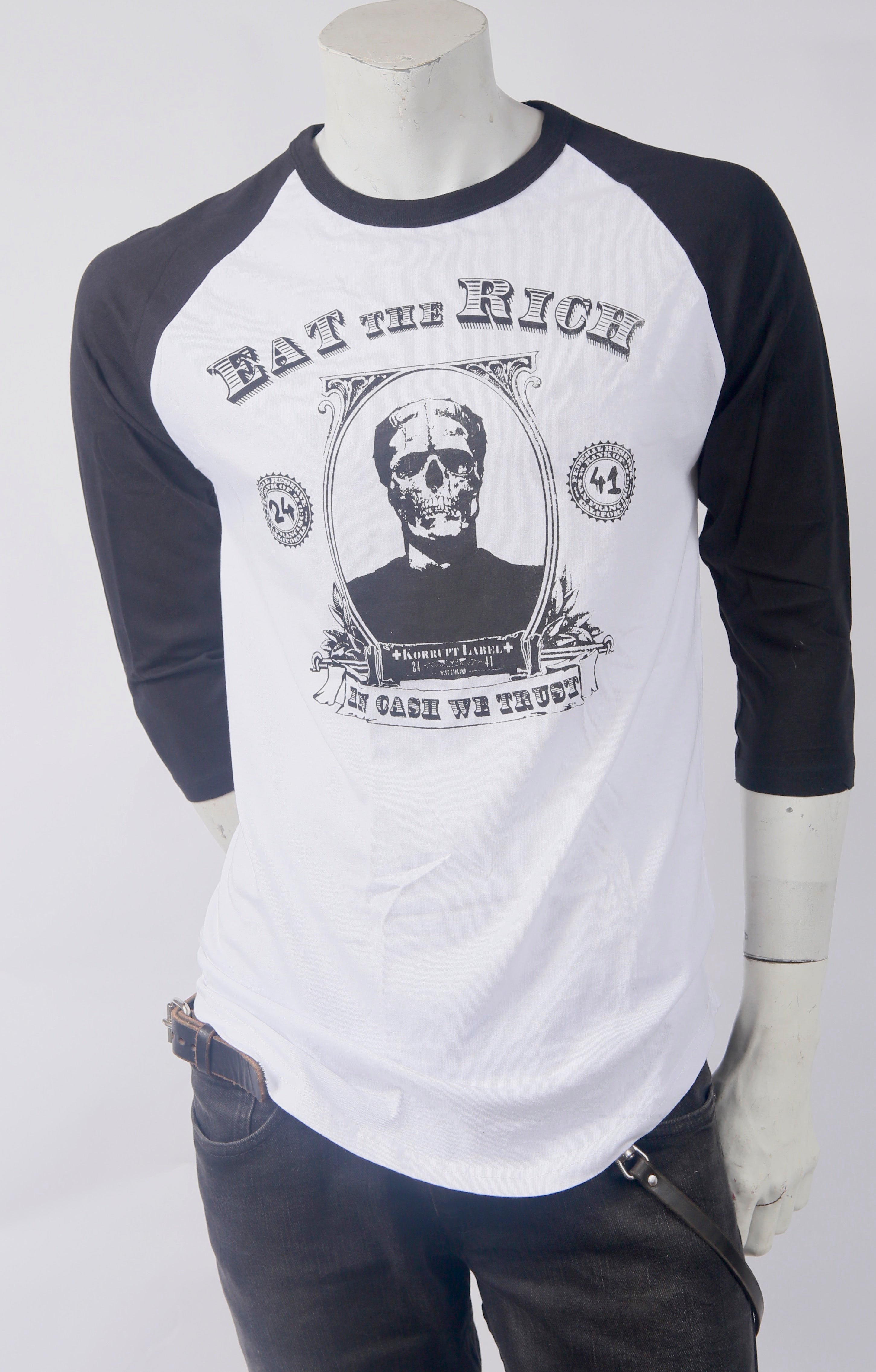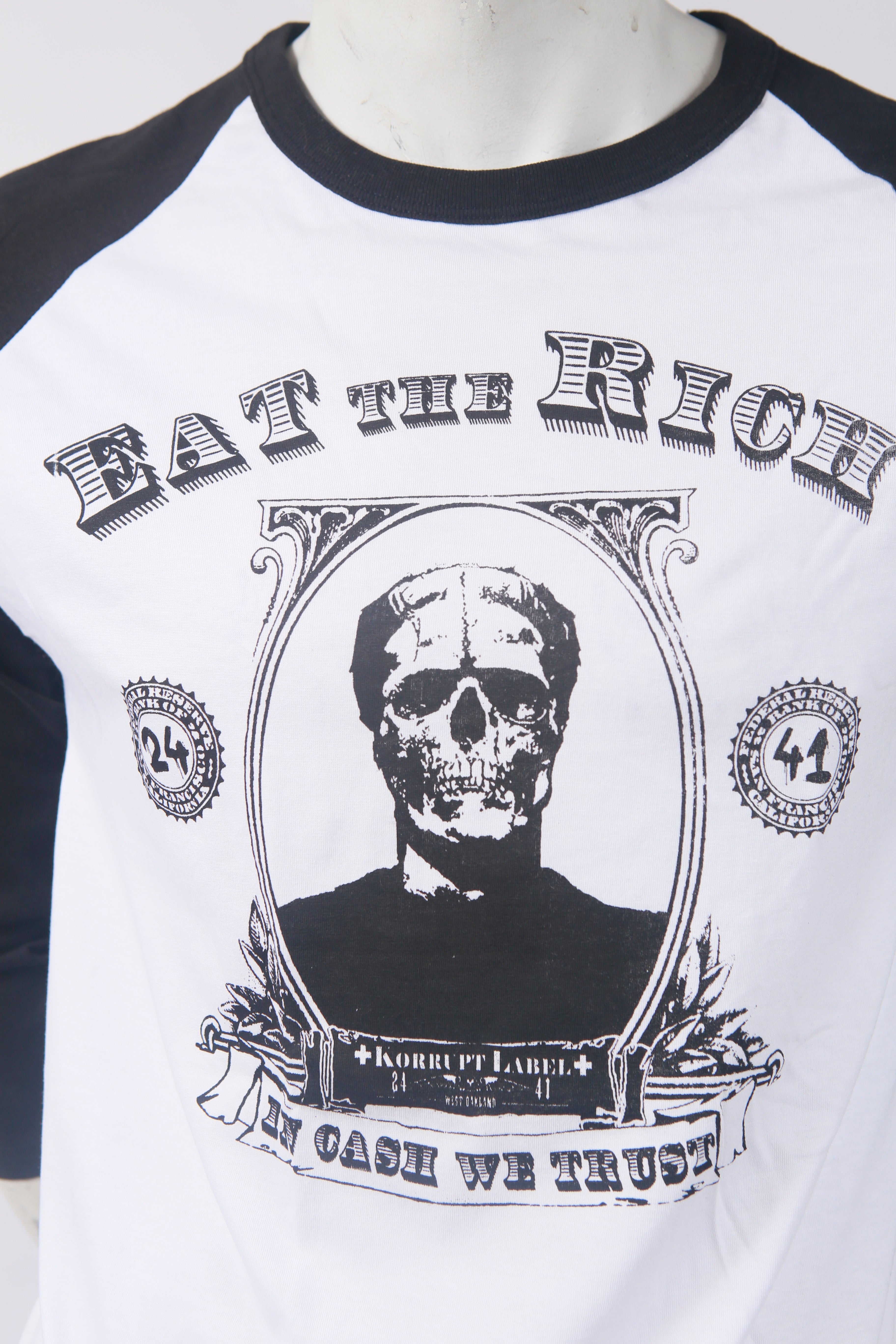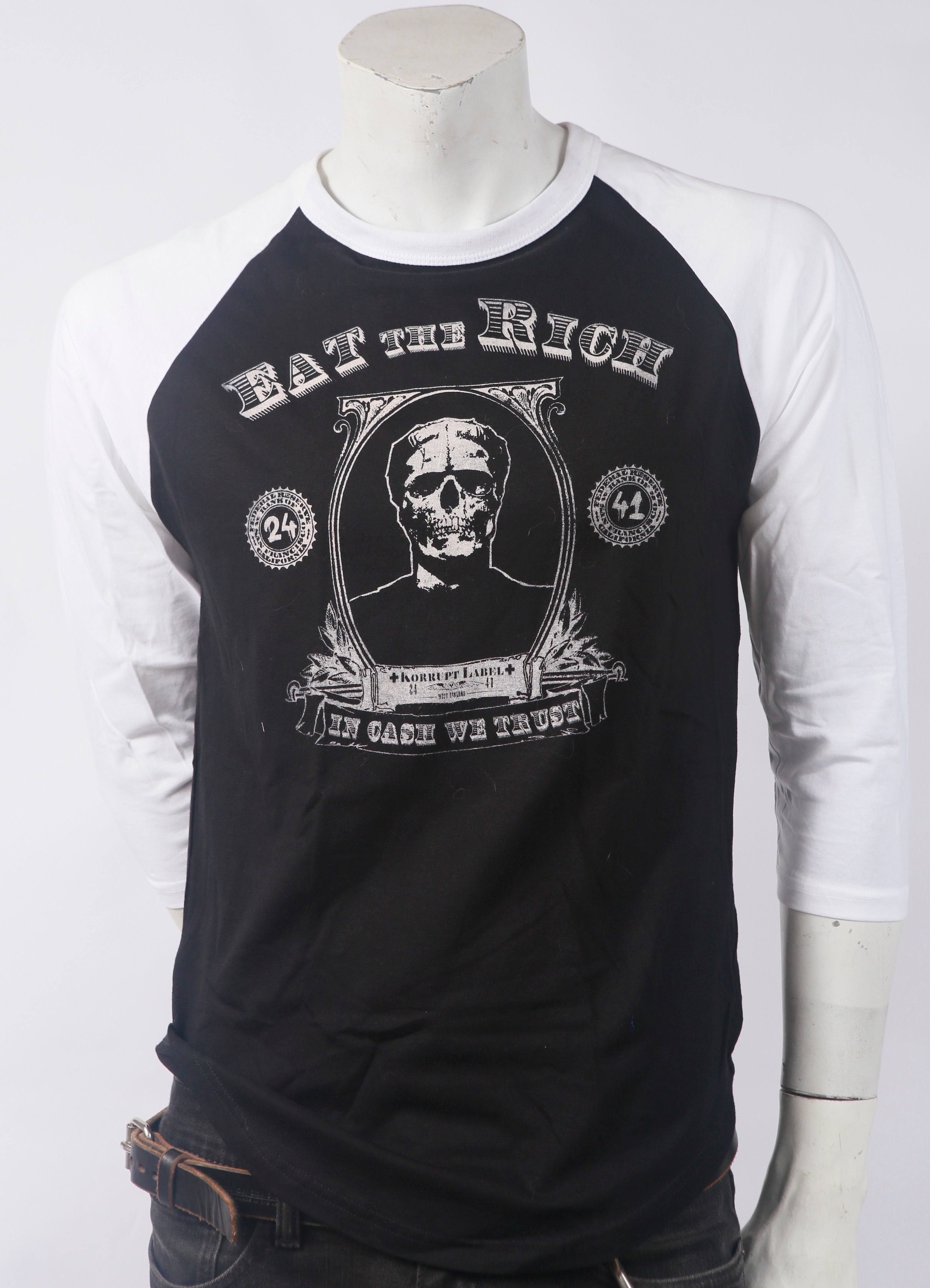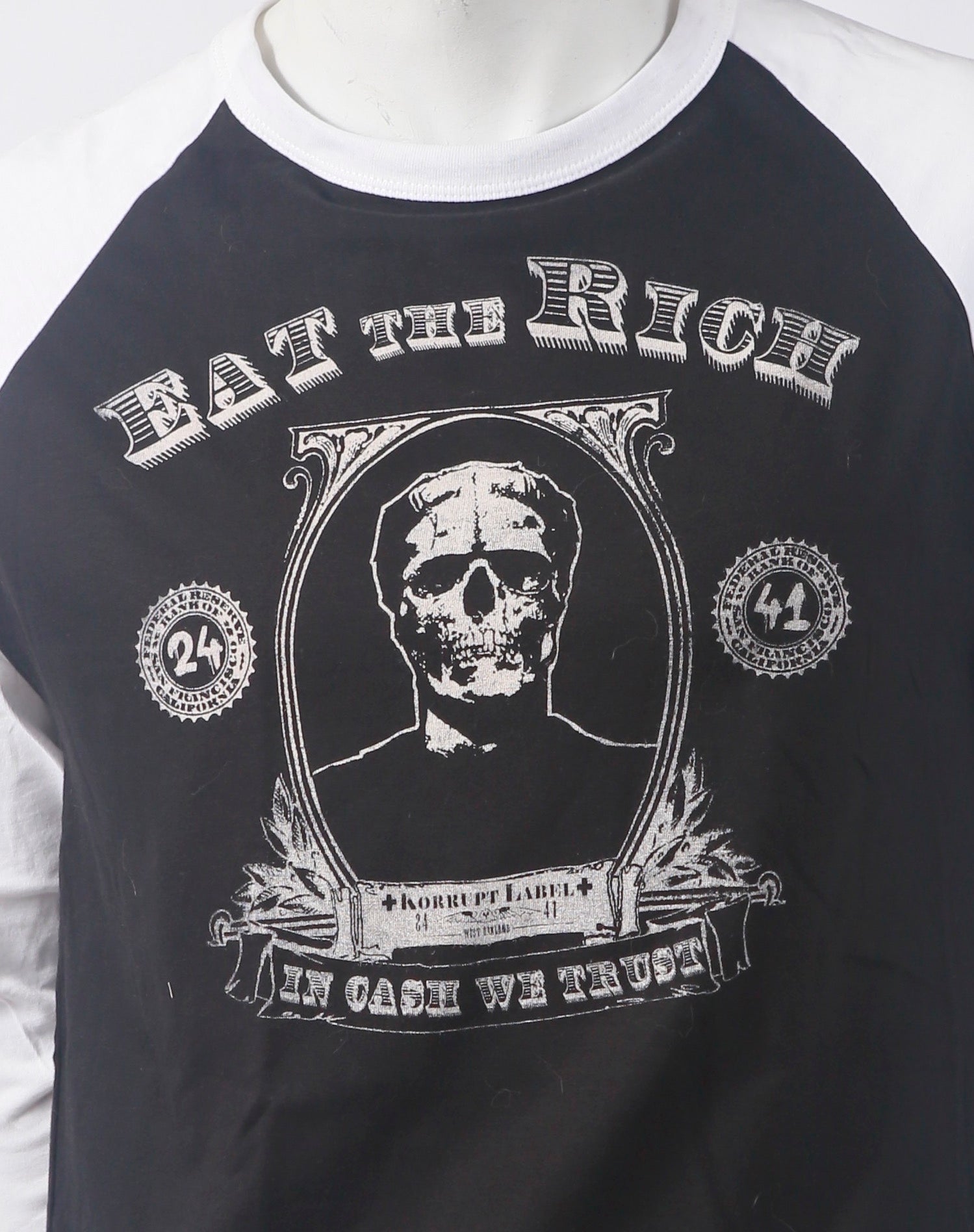 Korrupt Label
Eat The Rich Men's Baseball Tee
Eat The Rich Men's Tee
Our original Eat The Rich Korrupt Label tee design! Eat the Rich is an abbreviation of a saying attributed to Jean-Jacques Rousseau: "When the people shall have nothing more to eat, they will eat the rich."  
Screen printed front in a white or black ink on a 100% cotton jersey shirt. Baseball tee with 3/4 sleeve, with two color options.
Body in white (printed in black ink), with 3/4 sleeves in black, OR body in black (printed in white ink), with 3/4 sleeves in white.
Please Note: Each shirt may vary slightly in stylizing, color, printing, and/or distressing.