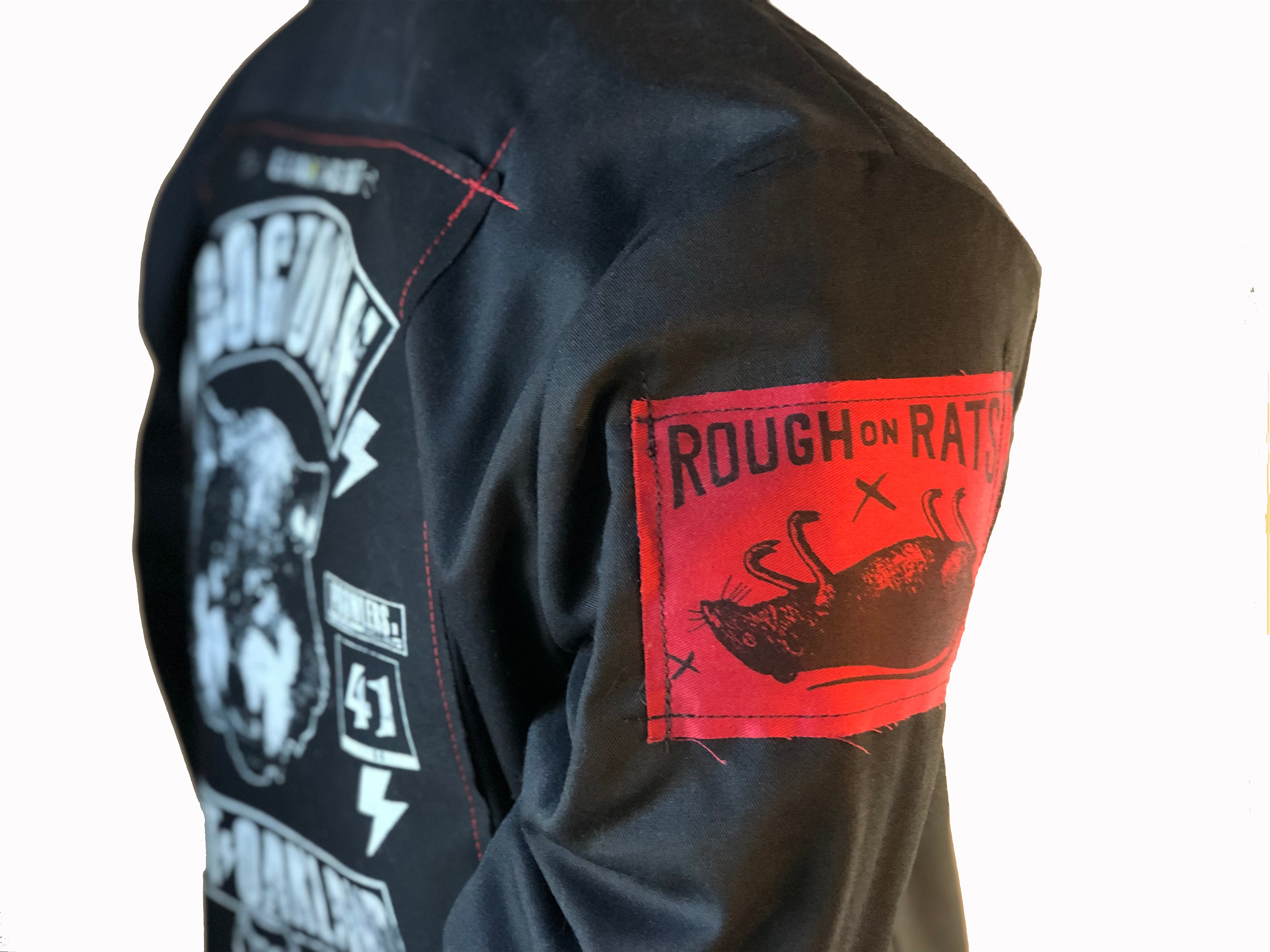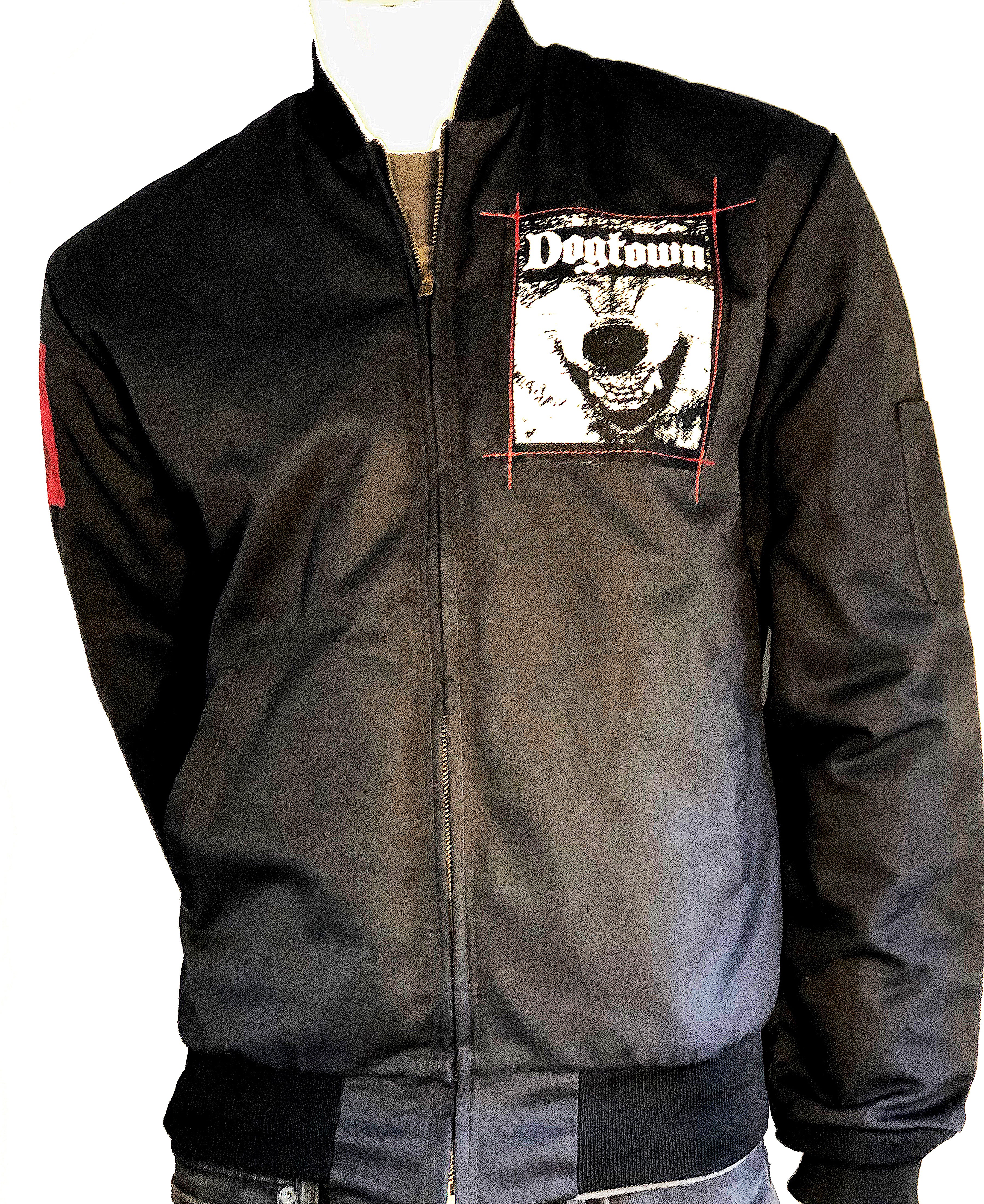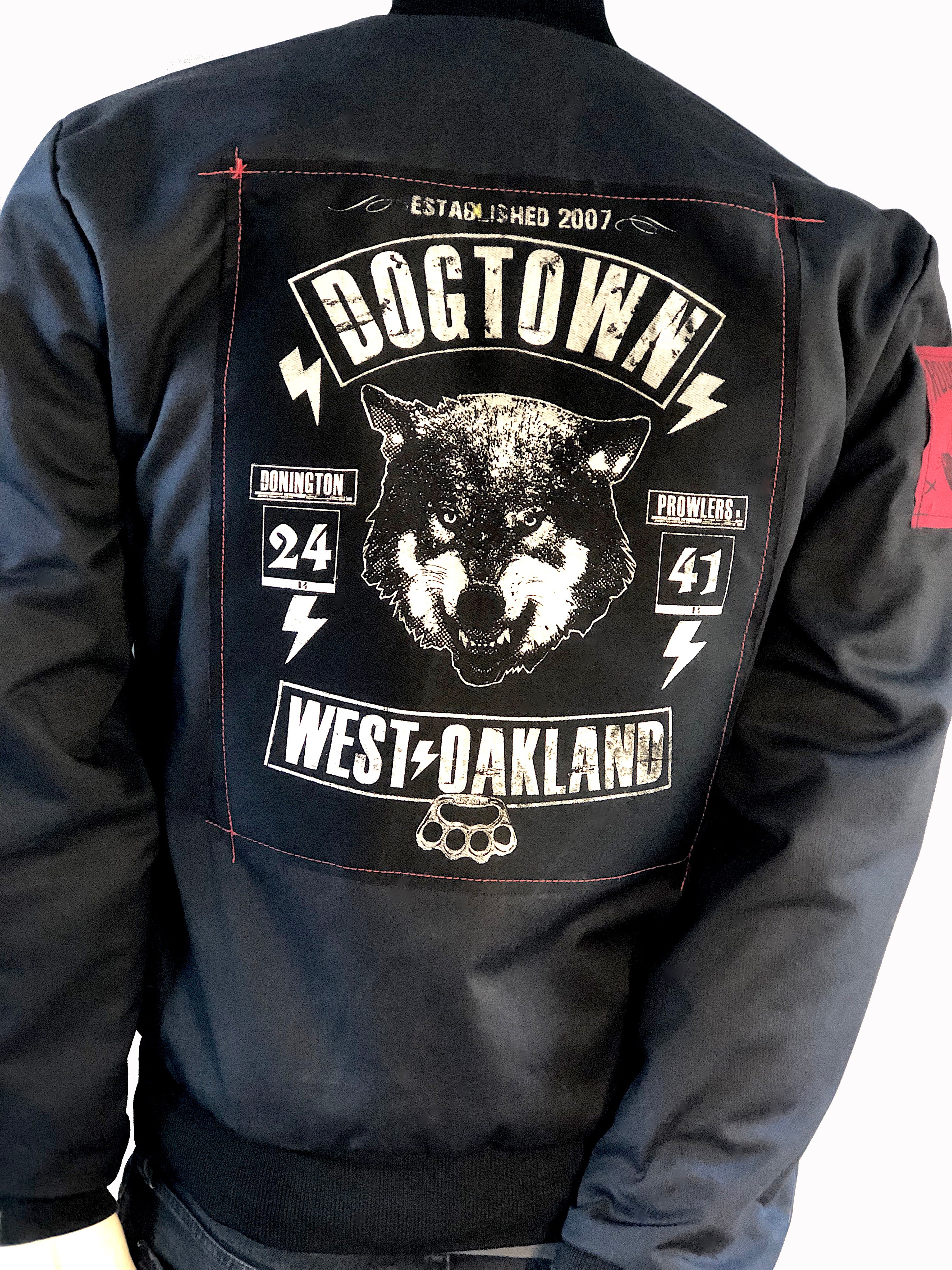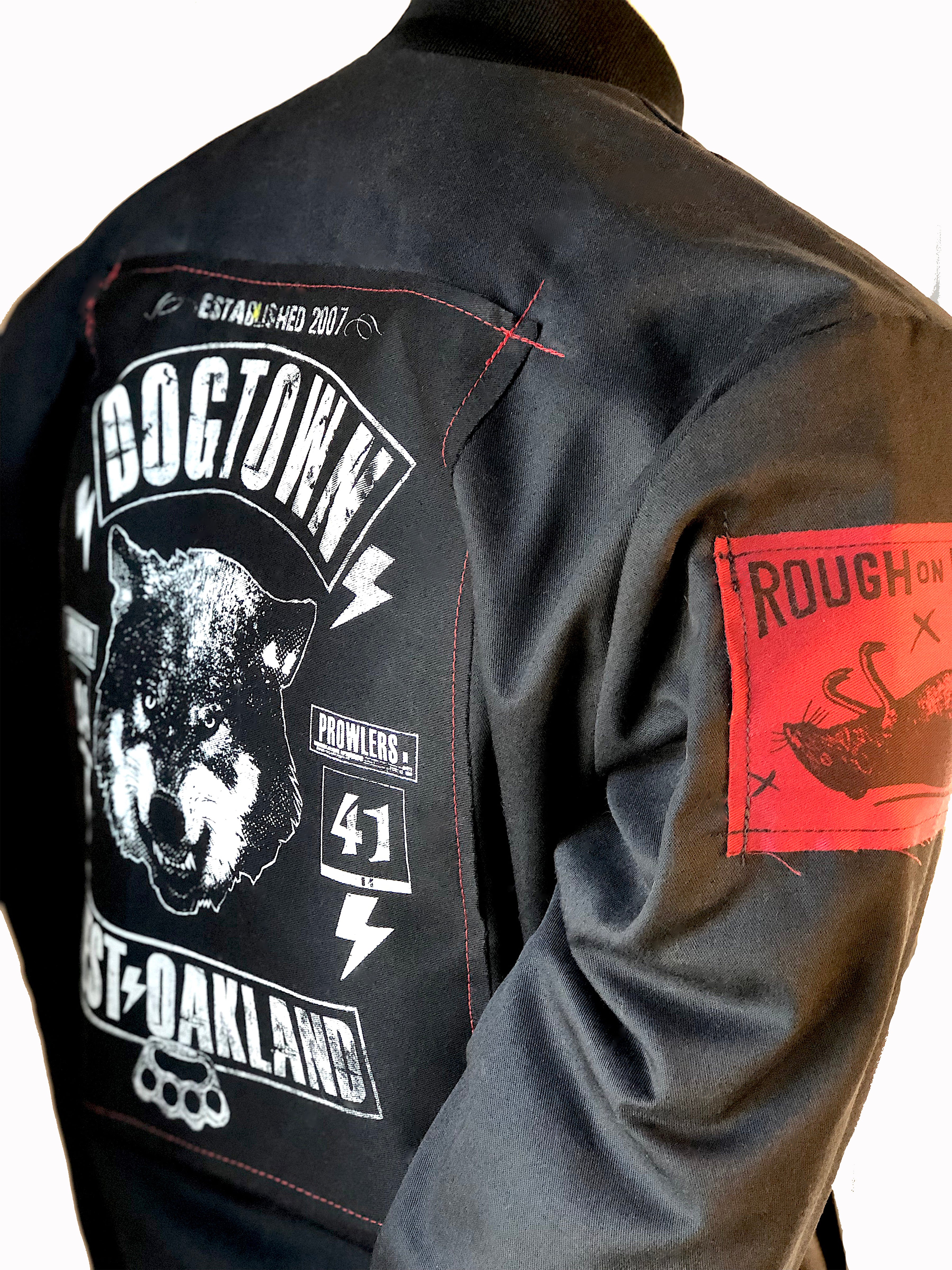 NEW Korrupt Label
Dogtown Zippered Utility Jacket (Unisex)
Dogtown Zippered Utility Jacket (Unisex)
The graphic of a feral dog is a throwback to a time in West Oakland's history where packs of wild canines roamed the streets, earning the city it's nickname of "Dogtown".
This popular Korrupt Label theme has been translated into a jacket, with screen printed stylized patches on front, back and sleeve.
Large jacket patch on back, and smaller patch on front left are both white/discharge ink on a black cotton, with a red straight stitch.  Small patch on right sleeve is printed in black ink on a red cotton, with a black straight stitch. 
A versatile jacket that combines style and practicality, with two snap-closure front pockets, plus a zippered inside chest pocket and additional zippered utility pocket on the left sleeve. Jacket shell is black 100% matte satin poly with nylon lining. Insulated (poly) for extra warmth. 
Rib knit collar, cuffs, and waistband make this a guaranteed favorite for work and play.
Our signature "stylizing" with appliqué patches creates additional dimension, with a red or black straight stitch accents on each patch.
Please Note: Each jacket may vary slightly in stylizing, color, printing, and/or distressing. Unisex sizing S thru XXL.