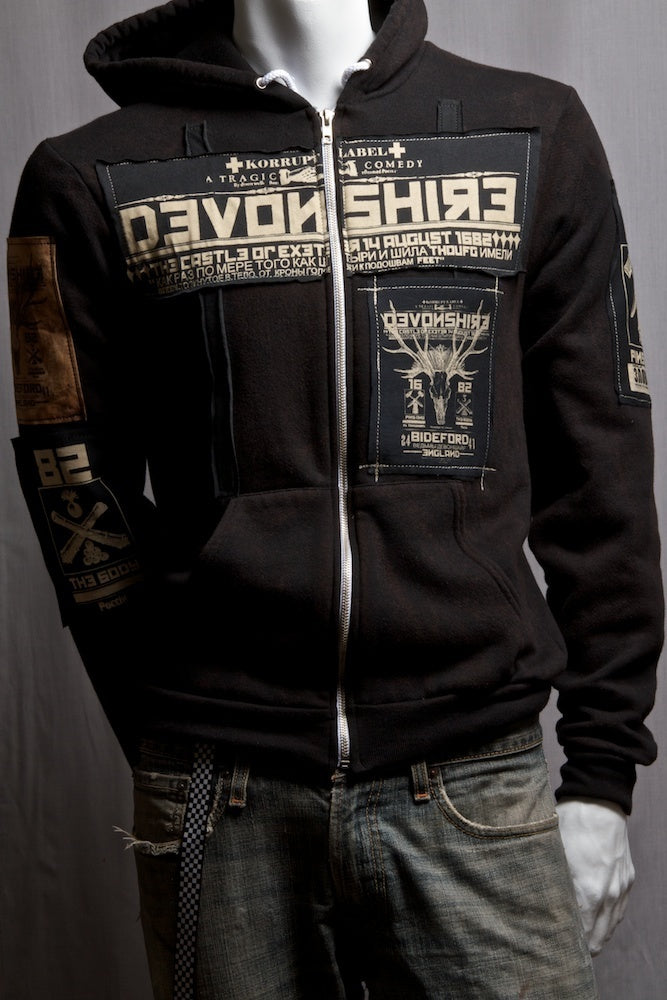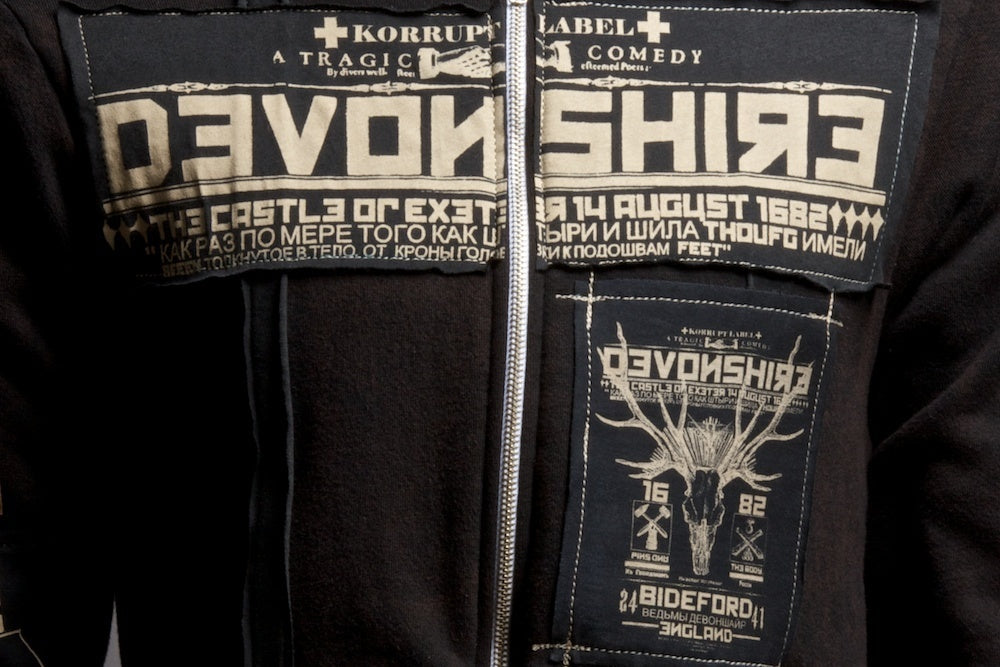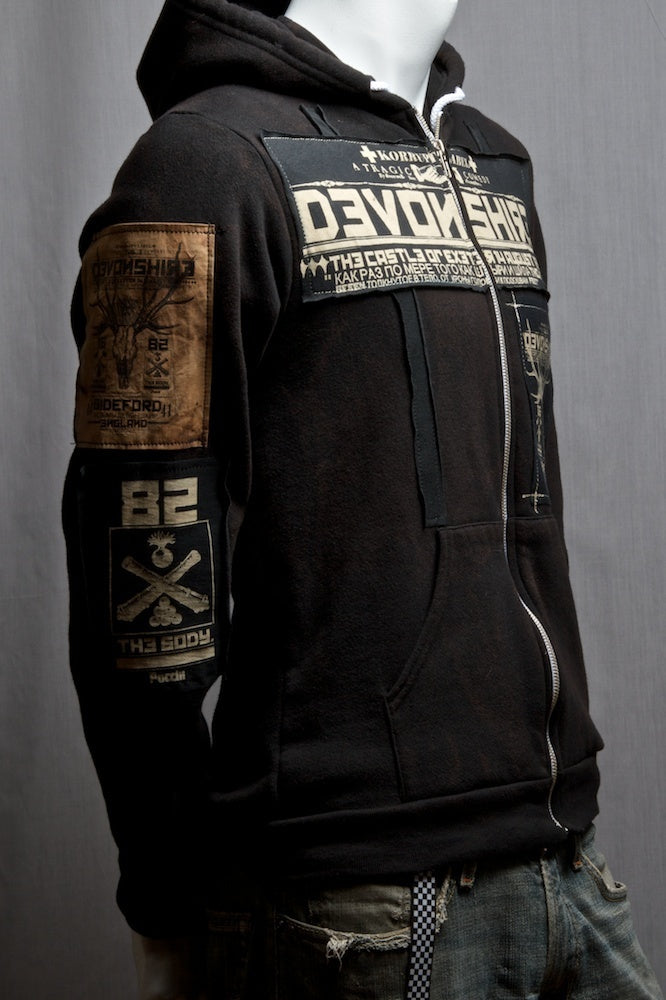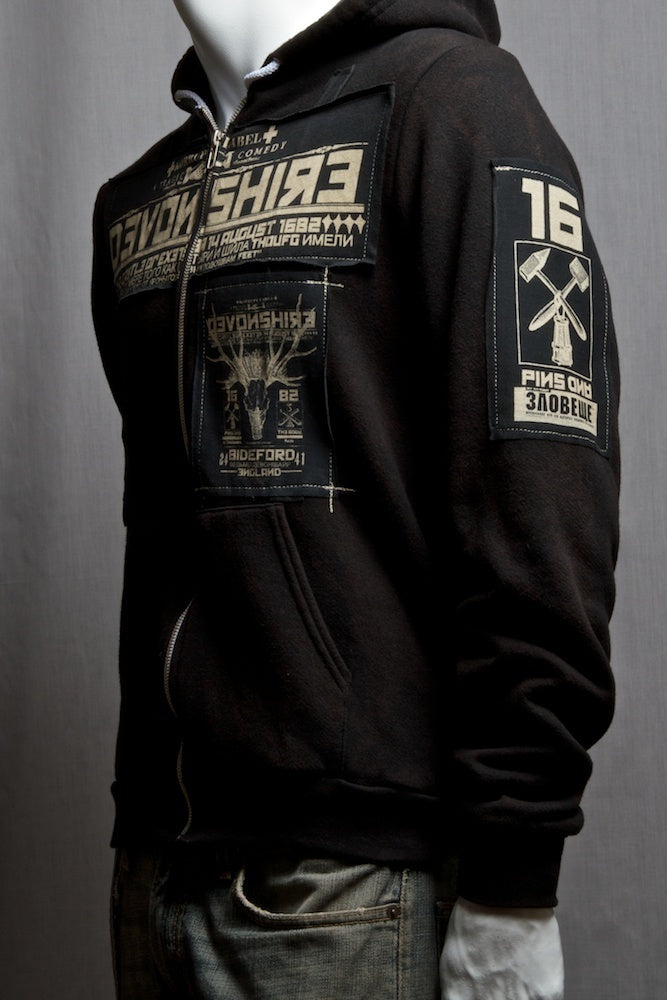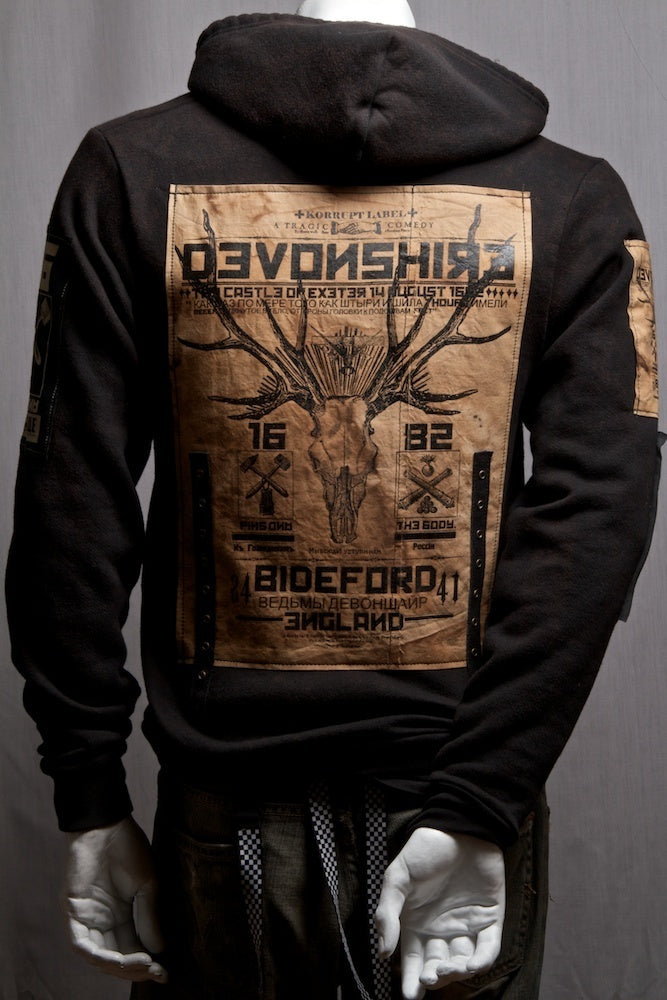 Korrupt Label
Devonshire Zip-Up Hoodie (Unisex)
Devonshire Zip-Up Hoodie (Unisex)
From the beginning, the Devonshire design has been part of the Korrupt Label line. Inspired by the old manors of England, this zip-up hoodie version of our long-standing Devonshire tee theme draws specifically on the rich history and haunting past of Devon Castle.
This archetypical Korrupt Label tableau has screen printed stylized patches on front, back and sleeve. Patches are white/discharge ink on a black cotton and black ink on a tea dyed white cotton. This unique hoodie shows its utilitarian side with ample front pockets. Black 80% cotton / 20% polyester blend. 
Our signature "stylizing" with appliqué patches creates additional dimension, with  a white or black straight stitch accents on each patch.
Please Note: Each hoodie may vary slightly in stylizing, color, printing, and/or distressing. Unisex sizing XS thru XXL.