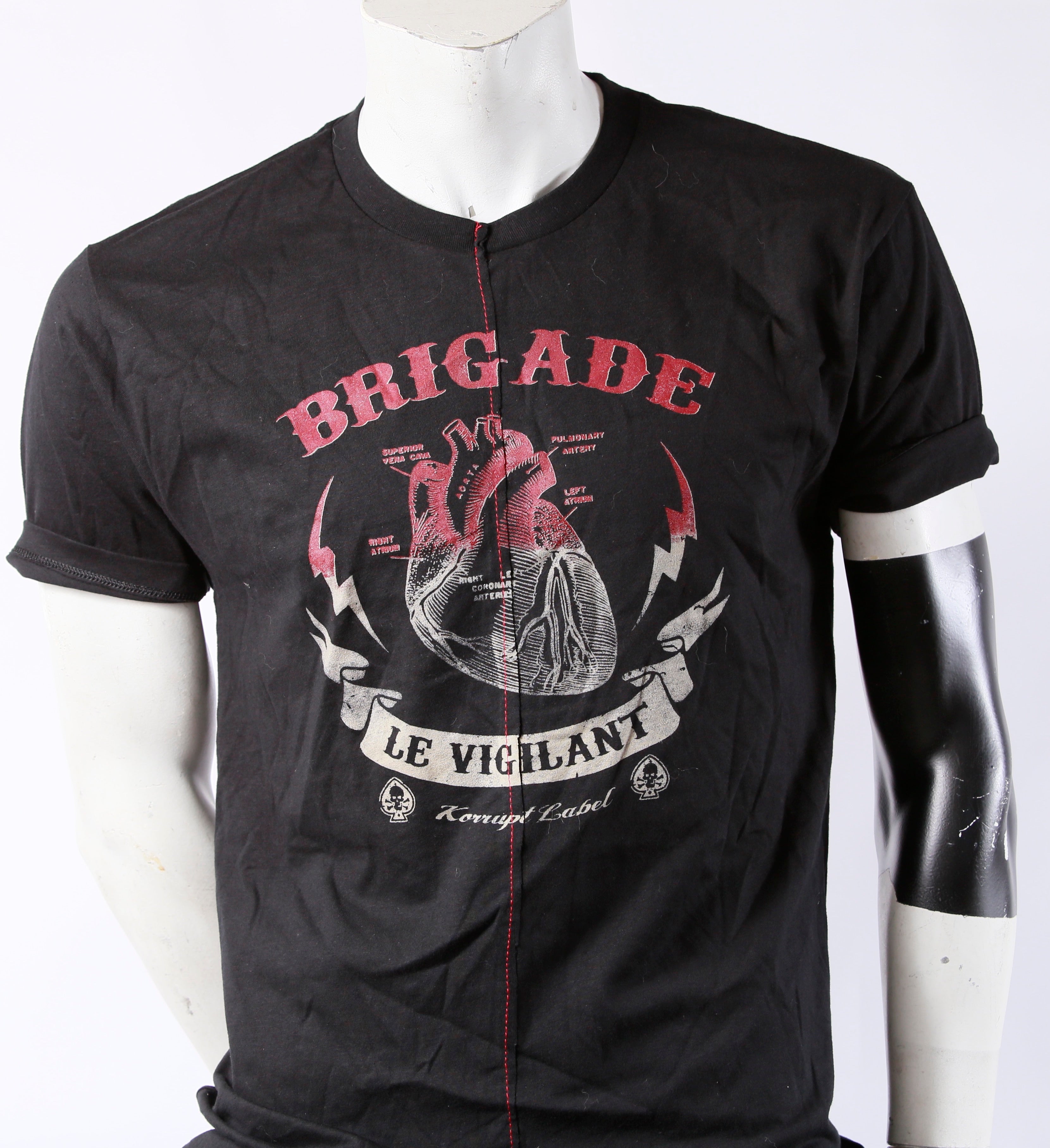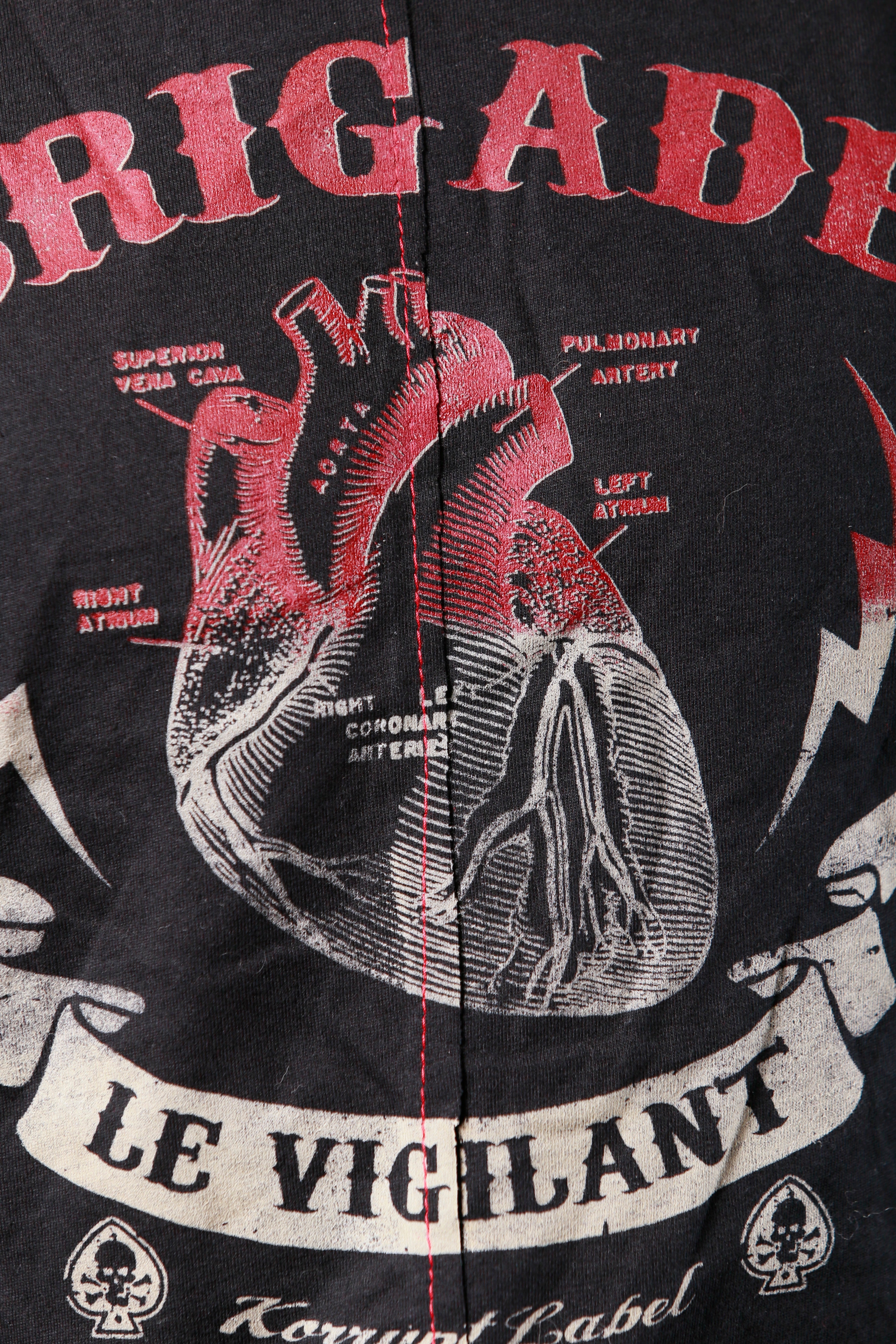 Korrupt Label
Brigade Men's Stylized Tee
Brigade Men's Tee
They say love is a battlefield. This tee speaks to strength and vigilance in all things romantic -- protecting your own heart, and protecting your loved ones. Screen printed using a white and red ink in an ombre effect on a black 100% cotton jersey shirt.
Our signature "stylizing" creates additional dimension, with a hand-cut slit up the front of the shirt, reconstructed with a red straight stitch accent.
Please Note: Each shirt may vary slightly in stylizing, color, printing, and/or distressing.