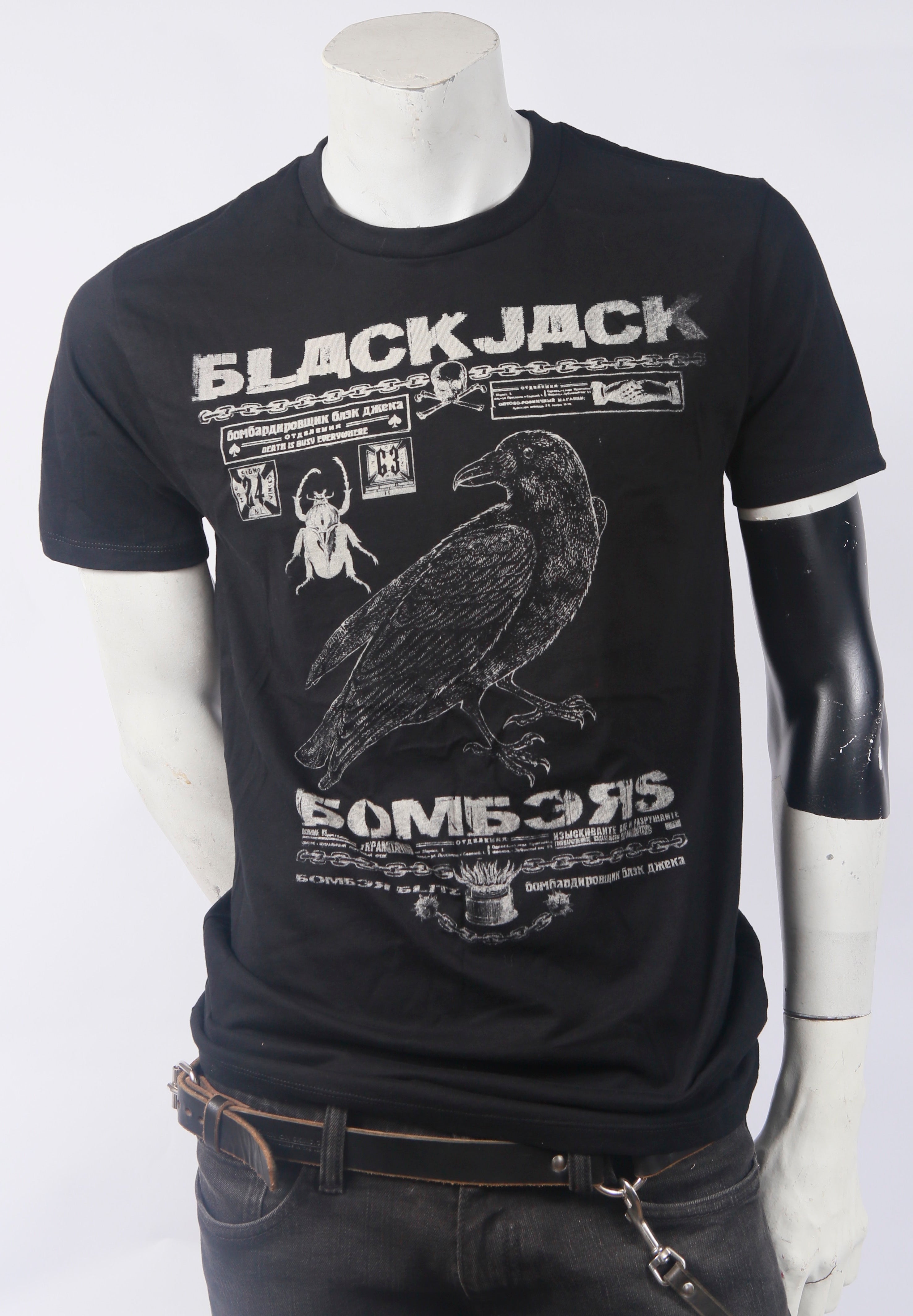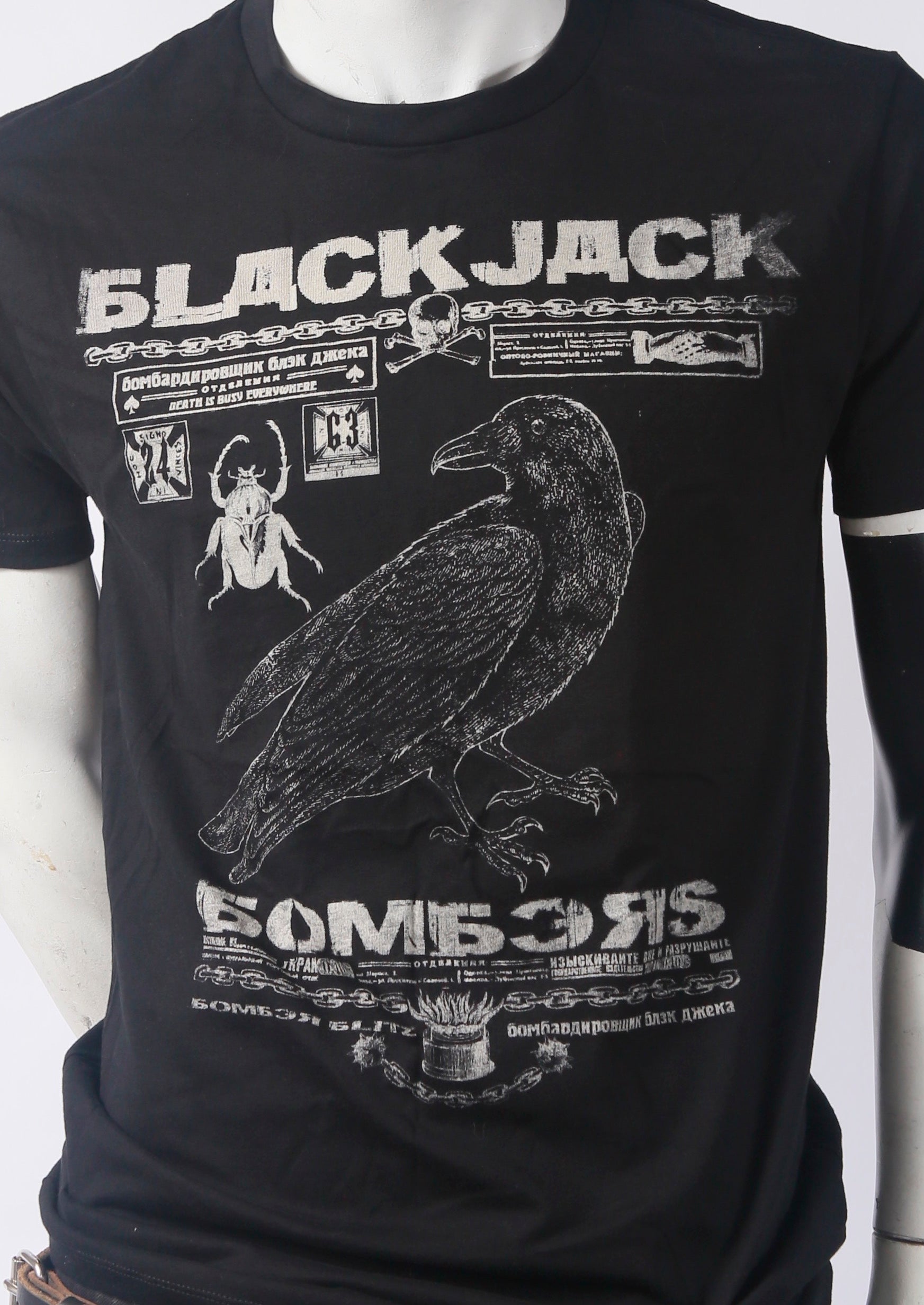 Korrupt Label
BlackJack Bombers Men's Tee
BlackJack Bombers Men's Tee 
The bold raven graphic of this tee anchors our homage to a cold war era Russian bomber jet known as the BlackJack. 
With its Cyrillic inspired font, and Russian language text, this design is screen printed front and back in a discharge ink on a black 100% cotton jersey shirt, which is dyed in tea after printing for additional distressing.
Please Note: Each shirt may vary slightly in stylizing, color, printing, and/or distressing.