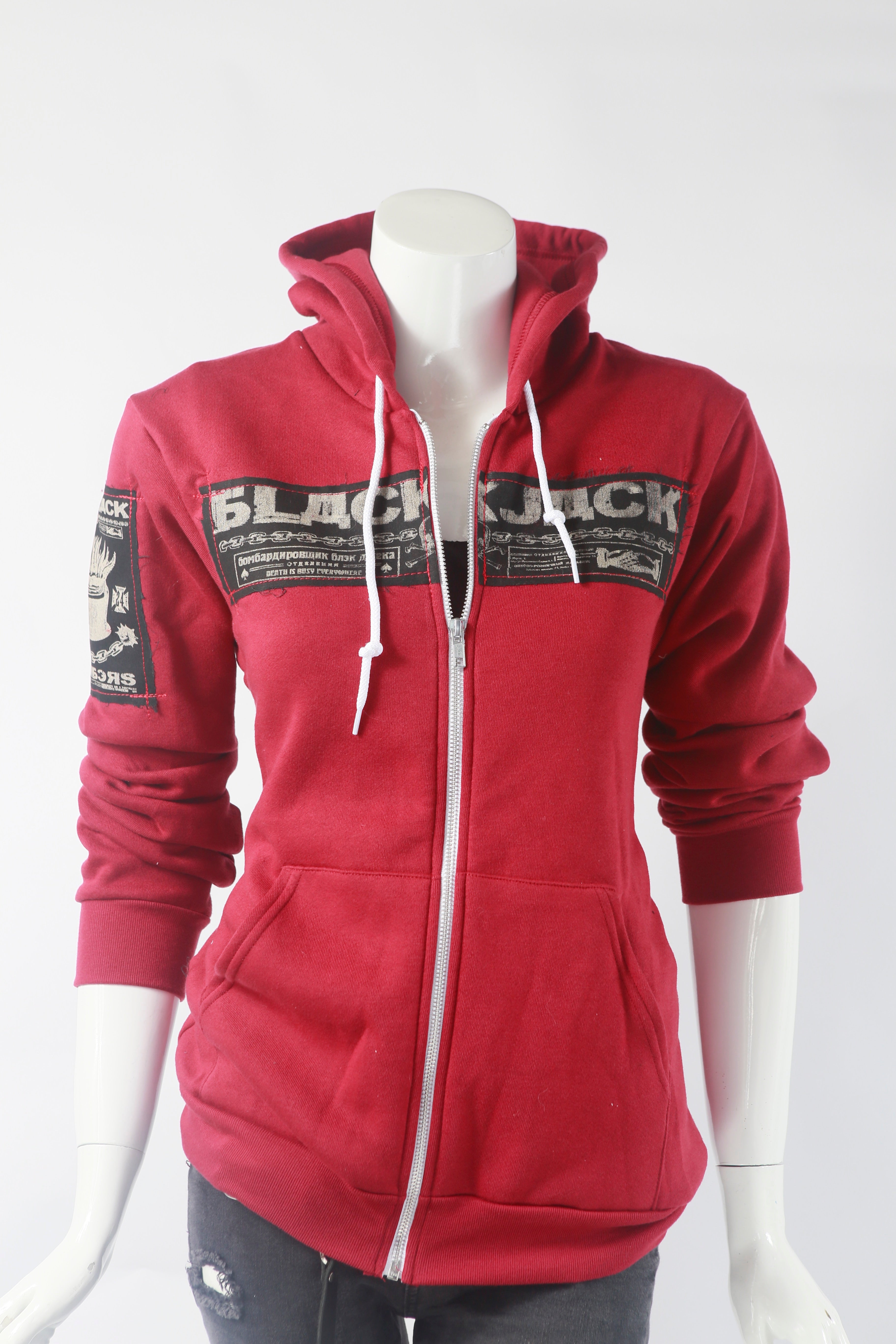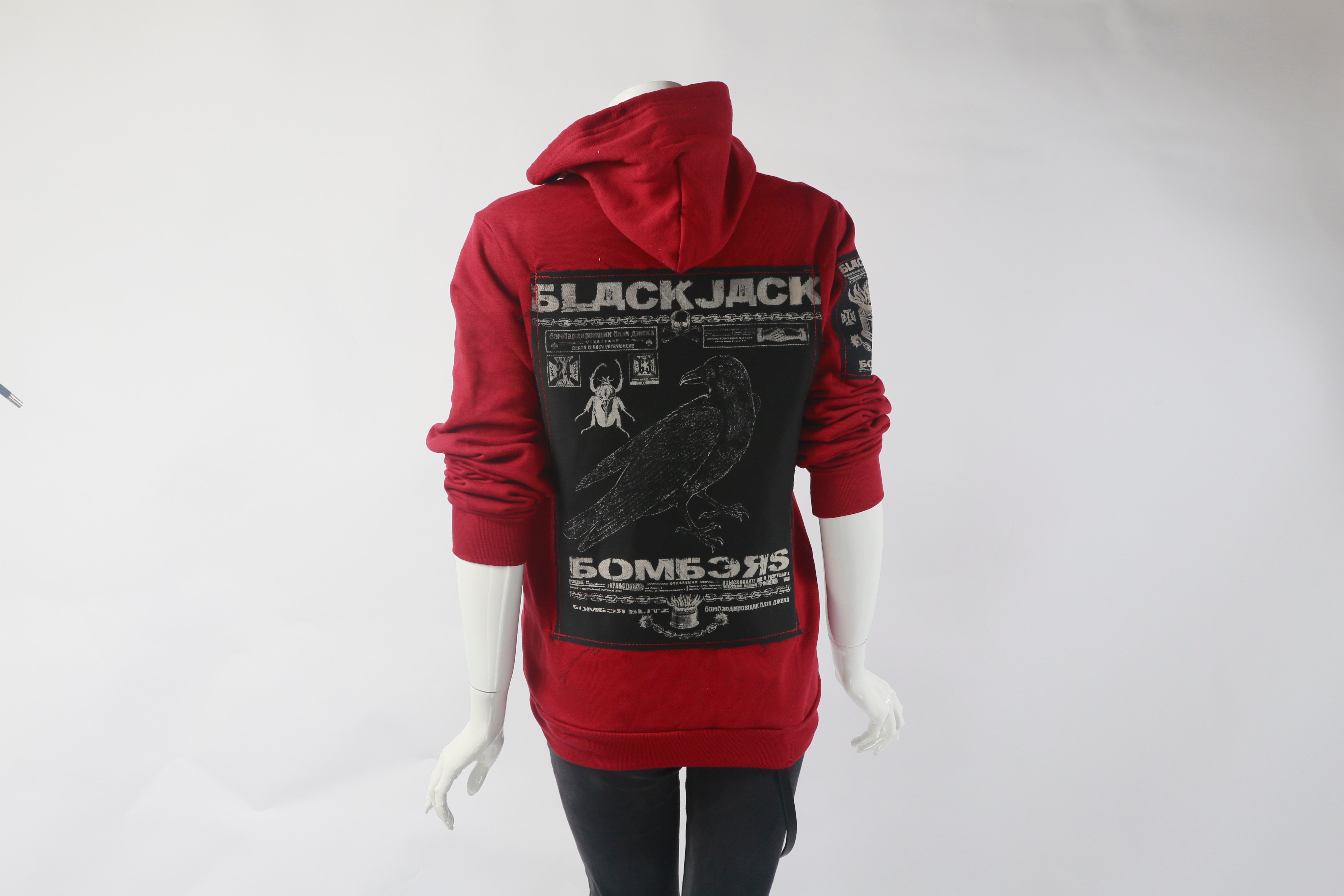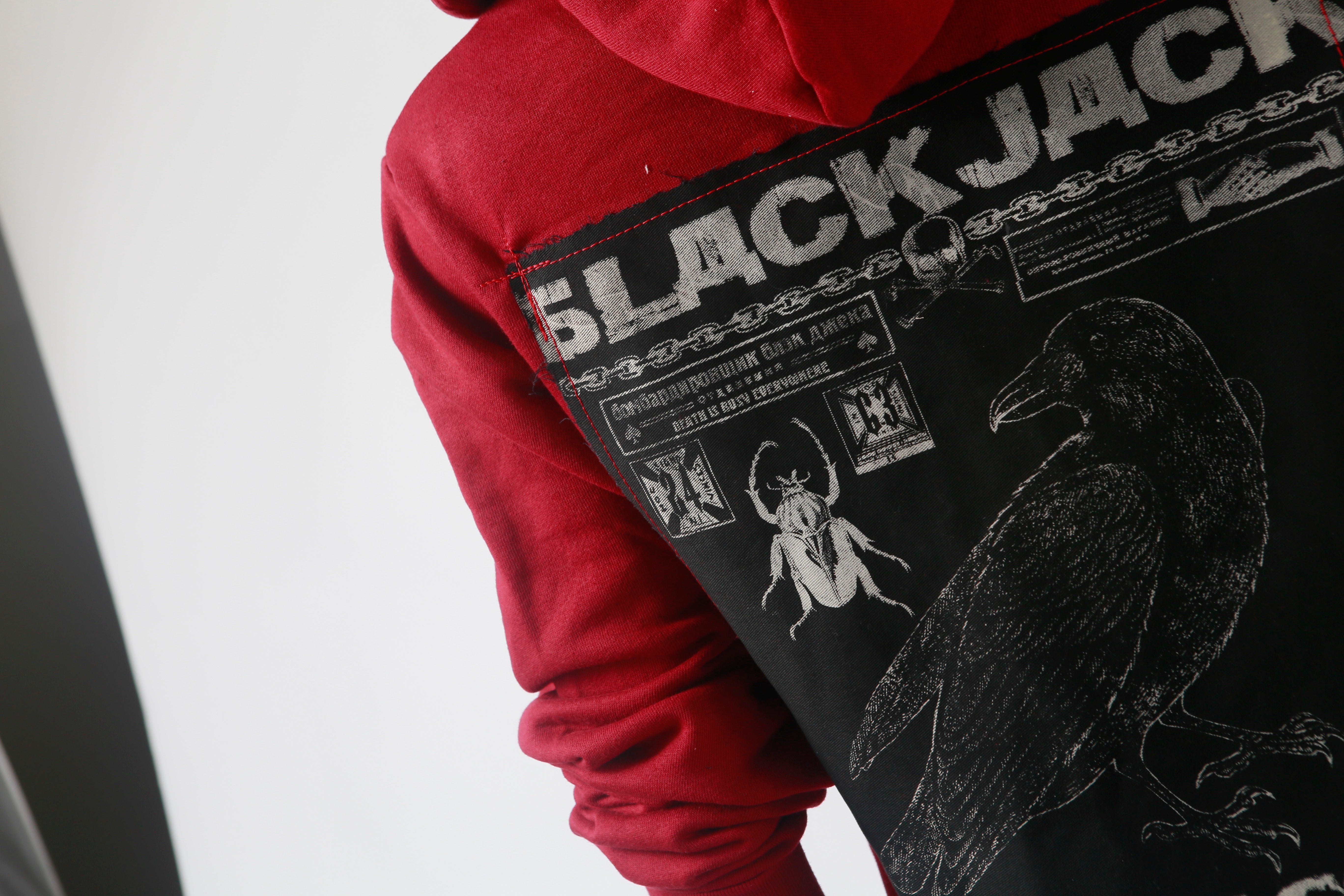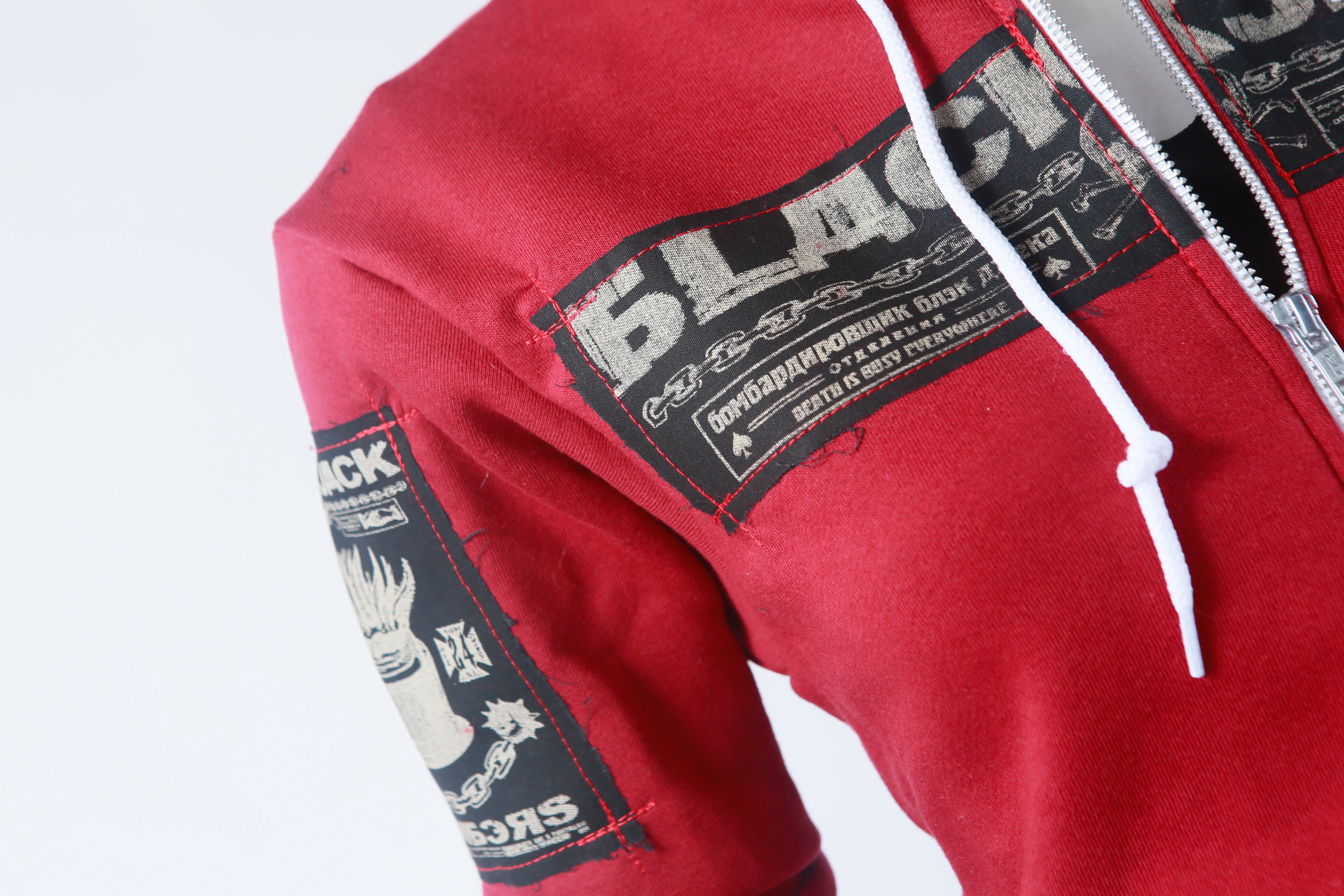 Korrupt Label
BlackJack Bombers Zip-Up Hoodie (Unisex)
BlackJack Bombers Zip-Up Hoodie (Unisex)
Based on our popular tee design, the bold raven graphic anchors our homage to a cold war era Russian bomber jet known as the BlackJack. 
With its Cyrillic inspired font, and Russian language text, this zip-up hoodie has screen printed stylized patches on front, back and sleeve (discharge ink on a black cotton). Roomy front pockets make this hoodie unique and utilitarian. Cranberry 50% cotton / 50% polyester blend. Also available in black (not pictured), 80% cotton / 20% polyester blend.
Our signature "stylizing" with appliqué patches creates additional dimension, with  a red straight stitch accent on each patch.
Please Note: Each hoodie may vary slightly in stylizing, color, printing, and/or distressing. Unisex sizing XS thru XXL.